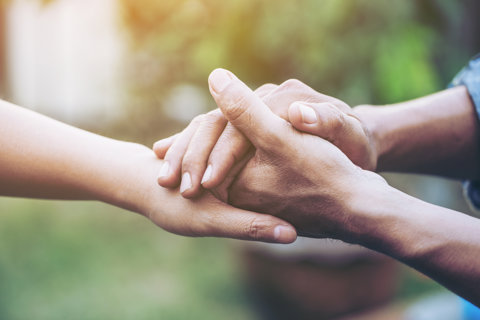 Eshea Nile Dillon suffered an asthma attack while locked in his cell at HMP Stocken.
The family of a young man who died after he suffered an asthma attack while locked in his cell at HMP Stocken have been granted permission to challenge the coroner's decision not to issue a Regulation 28 'Prevention of Future Deaths' (PFD) report at Birmingham High Court on 1 November.
Eshea Nile Dillon – known to his family and friends as Nile - was just 22 when he died while in prison in the East Midlands, having suffered a severe asthma during which he had called for help as he was struggling to breathe.
Despite the severity of the situation, prison officers did not enter for eight minutes and there was a delay in alerting others to the medical emergency and calling an ambulance. When officers did enter the cell Nile had already lost consciousness and was later pronounced dead on 24 March 2018.
At an inquest into his death, which took place at Rutland and North Leicestershire Coroner's Court, in October last year, a number of issues in the care that Nile received were highlighted, resulting from a lack of experience and adequate training of the staff.
Public Law experts at Simpson Millar, who are acting on behalf of Nile's family, have now been granted permission to challenge the decision of Assistant Coroner Tanyka Rawden not to issue what is known as a 'Prevention of Future Deaths' (PFD) report as part of a Judicial Review.
At the hearing at Birmingham High Court, which will take place on 1 November, they will argue that this decision was unlawful and irrational given the evidence that was heard at the inquest.
If the judge agrees with their findings the coroner will have to review her decision not to produce a PFD. It is the family's hope that in doing so, she will reconsider her position and make recommendations on what changes can be made to prevent other families suffering as they have in the future.
In the past five years (October 2016-21) there have been thirteen deaths in HMP Stocken, including Nile's. The majority of these relate to physical ill health, and all but one of those who died were under 60 years old.
Previous reports from the Prisons and Probation Ombudsman have been critical of emergency responses.
The family's lawyer, Aimee Brackfield from Simpson Millar, said: "This has been an extremely difficult time for Nile's family as they continue to grieve their loss.
"However, while they accept that had the prison offers acted sooner to call for emergency medical support it is unlikely to have changed the outcome for Nile, they remain gravely concerned about the failings in the care he received, and particularly the staff's lack of first aid training.
"As part of the Judicial Review we will argue that the coroner's decision not to make a Prevention of Future Death Report was irrational considering the evidence presented during Nile's Inquest.
"It is the family's hope that by shining a light on these failings, in the context of the wider deaths that have occurred at HMP Stocken, that changes will be brought about that will protect prisoners moving forward.
"Until the hearing takes place the family remain in limbo, and so we hope it will be listed as soon as possible so that they can finally look to move forward with their lives."
Caroline Finney, a caseworker at the charity INQUEST, which is supporting Nile's family said: "Prevention of Future Death Reports have the potential to ensure changes are made to protect lives. They are vital in ensuring inquests serve their purpose in challenging ongoing risks. We support the family in pursuing this action, in the hopes of protecting others in future.
"Alongside strong coroner's reports, we need a national oversight mechanism to ensure such recommendations are followed up and implemented."
At Nile's inquest in October 2021, the jury delivered an 'open conclusion' conclusion. While the cause of death was unascertained, they did find that:
Staff had missed the opportunity to call the 'code blue' as soon as it was observed that Nile was struggling to breathe and undoubtedly when he was seen to fall unconscious - this is the alert a prison officer makes on the radio that immediately calls for an ambulance.
The prison officer in attendance was unaware of their discretion to call a 'code blue' without referring with supervisors. He did not exercise this discretion.
The prison officer in attendance was unaware of their discretion to enter a cell without fellow officers if, in his opinion, there was an immediate risk to life. He did not exercise this discretion.
From the commencement of CPR until Nile received treatment from the ambulance crew Nile was not given any oxygen.
Known to his family and friends by his middle name, Nile was a young Black man from Hackney. His family describe him as a beautiful boy who loved life. He was adventurous and enjoyed dancing and music.
In his teens he became involved with local young men who his family believe groomed him to get involved in criminal and gang activity. However, he worked hard to get out of the problems of the local area, and had trained in travel and tourism and worked as a hotel apprentice and in various other jobs.
Nile was sent to prison in March 2017 for drug offences and initially held in HMP Woodhill. He was transferred to Stocken three months later. At the time of his death, he was in a single cell.
Nile had asthma since he was a child and had a lung capacity of just 55%. He was prescribed medication, to be administered regularly through a nebuliser or inhaler.
In the months before his death, he had missed asthma reviews, but two days before his death he had seen a nurse for a review and reported frequent shortness of breath and regular asthma symptoms.
Want to speak with our Public Law and Human Rights Solicitors?
Fill out your details and one of our team will call you back or call us now on 0808 239 1344