Playground Accident Claims
For free legal advice call our Personal Injury Solicitors and we will help you. Ask if we can deal with your claim on a No Win, No Fee basis.

We're rated
'Excellent'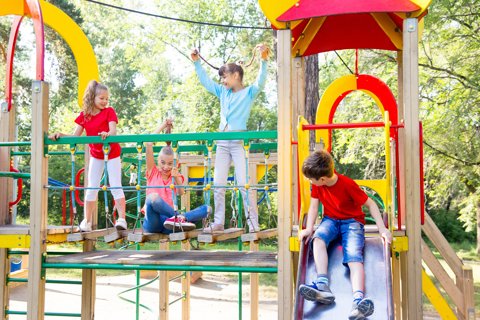 Helping people with playground injury claims
Taking your children to a playground, recreation ground, adventure park, skateboard park, trampoline park should be an enjoyable and memorable experience, however, sometimes it's memorable for all the wrong reasons and can result in a serious injury. We see many adults and children who are injured as a result of poorly maintained or faulty equipment.
It is estimated that there are around 40,000 injuries to children in playgrounds each year which result in a visit to a hospital.
If you or your child is injured in a playground accident or adventure park or trampoline park , the Playground Manager or Adventure Park Owner (usually the local authority) or the business owner if it is a private park such as a trampoline park can often be sued for negligence, especially if it can be proven that they have failed to take reasonable precautions against accidents or that they have not ensured their equipment is safe.
Our Personal Injury Solicitors are experts in dealing with these claims and can help you get access to support, medical treatment and rehabilitation as well as ensuring you get the compensation you deserve.
Contact our Personal Injury Solicitors and ask if we can deal with your claim on a No Win, No Fee basis.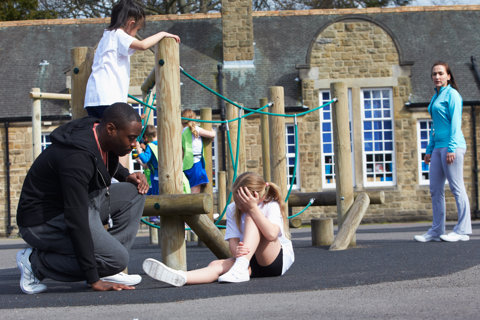 What does the law say about Public Playground Accidents?
The owner of manager of a public playground has a duty of care to those who use it. This is to ensure that the equipment is safe, it's maintained, and they are providing a safe and secure environment for children to play. In order to ensure that this is being done there should also be regular checks to make sure it is up to standard. If they fail to do this and there is an accident as a result, then there may be grounds to claim compensation.
Why Choose Simpson Millar?
At Simpson Millar we want to help you. We are proud of our track record and the comments from our clients which is at the end of the day why we do the work we do.
What is the Claims Process?
Speak to a Personal Injury Solicitor

This is the first thing to do if you want to make a claim. Our team has specialist knowledge to help you through the process and assess whether you have a claim for compensation.

We Will Contact the Playground Manager/Owner

If we think you have a strong case, we will contact the Playground Manager and their insurance company. They are legally obligated to have Public Liability insurance to cover them for any accident claims. We will discuss the circumstances of your claim.

We Will Gather Evidence

Next, we will gather evidence such as photos, witness reports and medical records to support your case.

We Will Send You to an Independent Medical Specialist

They will assess your injury and create a report detailing what impact it's having on your life.

We Will Establish How Much Compensation You Are Owed

We Will Use This Report to Establish How Much Compensation You Are Owed

We May Ask for an Interim Payment

If the Playground Manager admits full or partial liability for your injury, we could ask for an Interim Payment. This would release a portion of your compensation to you while your claim is being settled. This could help pay for any immediate medical attention you may need.

We May Have to Go to Court

If the Playground Manager doesn't accept liability, then we may have to go to Court. If this happens, we will be there to support you every step of the way.
Get in touch, today!
Fill in the form below to get in touch with one of our dedicated team members, or call our team today on: 0808 258 0024