Hospital Negligence Claims
Call our Hospital Negligence specialists for free legal advice. We could deal with your Hospital Negligence claim on a No Win, No Fee basis.

We're rated
'Excellent'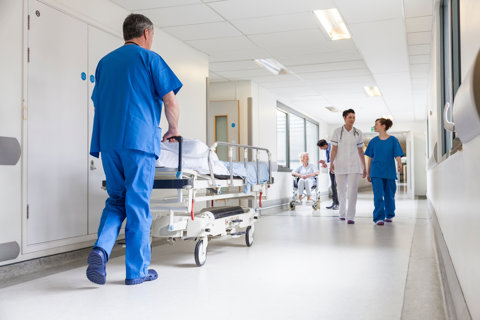 Helping people with Hospital Negligence Claims
Our Medical Negligence Solicitors could help you get compensation if you or a loved one suffered substandard care in an NHS or private hospital.
We understand that Hospital Negligence cases can be physically and mentally distressing. Our expert Solicitors combine extensive legal knowledge with a friendly, sensitive and sympathetic approach, and will work to resolve your case as quickly as possible. 
Our Hospital Negligence Solicitors have helped secure compensation amounts for our clients ranging from £8,000 to £12 million. See our Medical Negligence Case Studies for more examples of how we've helped people like you.
We offer a Free Claims Assessment by phone. Get in touch with our legal experts today to see if we can help you get the compensation and support you need. You can read answers to common questions around claiming compensation for Hospital Negligence below. 
Call us on 0808 239 2251 or request a callback and we will help you.
What is Hospital Negligence?
Hospital Negligence is legal speak for errors or accidents caused by hospital staff that result in an injury or make existing conditions worse. This area is also known as Medical Negligence.
Hospital Negligence can leave lasting physical and psychological effects. Common examples include incorrect or delayed treatment, surgical errors, and misdiagnosis, all of which can happen in NHS and private hospitals.
In England and Wales, everybody has the right to an acceptable standard of hospital care. Medical professionals deal with a huge number of appointments, treatments and emergency visits, handling most of them without problems. But if something goes wrong, and you or a loved one suffers as a result, the consequences can be life-changing.
Making a Hospital Negligence claim could help you start to recover. Our specialists could help you secure financial compensation and once the hospital trust has admitted responsibility, we can get interim payments to arrange the best support and rehabilitation available.
Missed or delayed diagnosis in Hospitals
Managing and diagnosing infections, such as sepsis or Meningitis, is a key responsibility of the hospital and the implications of a missed or delayed diagnosis, can have very serious consequences and you could claim compensation for Hospital Negligence.
How Common are Hospital Negligence Cases?
Unfortunately, Hospital Negligence cases are common and can happen in any department. According to NHS Resolution's 2019-20 annual report, the NHS received 11,682 Medical Negligence claims over the year.
What is a Hospital-Acquired Infection and What Causes Them?
Hospital-acquired infections are those that people pick up in hospital and didn't have before going in. They can be caused or spread by a failure to properly clean hospital equipment, and severe cases can be life-threatening.
Can I Sue a Hospital for Negligence?
We mostly go to hospital expecting to leave feeling better. But mistakes happen, and standards of care aren't always met. If you've been harmed by something a medical professional did or failed to do, you could take legal action.
Your suffering could be immediately obvious or only noticeable over time. Whatever your situation, our Hospital Negligence Solicitors can help you understand whether you could claim compensation and will explain your options moving forward. Speak to our friendly team today for a Free Claims Assessment.
While compensation can't erase what happened, it could bring a sense of closure and help you enjoy the best quality of life possible in the future. And by holding a hospital or individual to account, making a successful claim could prevent similar situations happening to other people.  
You can also take legal action on behalf of loved ones including:
Someone who doesn't have capacity to make a claim themselves, because of a neurological condition or brain injury for example
Someone who died because of Hospital Negligence
Children under the age of 18
Can I Sue for Medical Negligence at a Private Hospital?
You can make Hospital Negligence claims against private healthcare providers as well as NHS hospitals. All doctors registered with the General Medical Council have a duty of care to you and must meet certain professional standards, no matter who they work for.
How do you Claim for Hospital Negligence?
Proving Hospital Negligence can be difficult. You'll need to show that your treatment fell below acceptable medical standards and directly caused your injury or illness.
Even if you're not sure if you have a claim, it's best to speak to our legal specialists as soon as possible. We offer a Free Claims Assessment where we'll learn more about your situation and tell you if we think you have grounds to make a claim.
If we do, we'll talk you through your options and next steps. This initial chat comes with no cost or obligation. It's totally up to you whether you take your case further.   
How Much Compensation Can I Claim for Hospital Negligence?
It's a common question, but because every case is different, there's no easy answer. But you can rest assured that our Hospital Negligence Solicitors will fight to get you the compensation you deserve.
We'll talk through what happened and work to establish the impact Hospital Negligence has had, and could have, on your life. That could include:
Pain and suffering, including psychological harm
The loss of past or future earnings. You may have been forced to take time off, look for a different job or perhaps never work again
Any adjustments to your home or vehicle because of your injuries
The cost of any care, treatment and extra equipment
Travel expenses to treatment and appointments
Compensation for Hospital Negligence can help you rebuild your life by easing financial pressure and allowing you access to care you may need in the future. If the NHS Trust or private hospital admits responsibility, we'll ask for an interim payment. They are sums of compensation paid upfront so you can pay for rehabilitation, treatment or any immediate costs you're facing.
What is the Hospital Negligence Claim Time Limit?
You'll usually have up to three years from either the time a hospital error happened or when you first became aware of.
There are some notable exceptions when claiming on behalf of others.
If claiming on behalf of a child, the 3-year limit starts from their 18th birthday
If you're claiming for someone without mental capacity, the 3-year time limit may not apply
Whatever your situation, it's best to speak to our legal experts as soon as possible.
Hospital Negligence cases can be complex and getting early legal advice improves the chances of collecting the accurate evidence we need to make your claim successful.
How Long Do Hospital Negligence Claims Take?
It depends on how complex your Hospital Negligence claim is.
If it's obvious what happened and the hospital or NHS Trust admits responsibility, known as liability, it could be wrapped up within two years. But if the evidence is difficult to get or the hospital disputes your claim, the process could take longer.
You could get interim payments to ease financial pressure while your case is ongoing if the hospital admits responsibility. We can give you a better estimate of how long everything could take once we learn more about your case, so speak to our team today.
Who Pays Compensation for Hospital Negligence?
You don't need to worry about your compensation coming directly out of a hospital's budget. Whether you claim against an NHS or private hospital, the costs will be covered as part of their indemnity scheme.
NHS Hospital Negligence claims are handled by NHS Resolution. This is the body who handle medical negligence claims. Private hospitals will have their own liability insurance to cover negligence claims.  
What is the average compensation for medical malpractice in the United Kingdom?
According to NHS Resolution, a dispute resolution organisation, the typical NHS negligence payment is believed to be roughly £50,000. An NHS negligence lawsuit is unlikely to be precisely the same amongst individuals, just as every medical issue manifests differently from one person to the next.
What is the Hospital Negligence Claims Process Like?
Every Hospital Negligence claim we deal with starts with you getting in touch with our team for a Free Claims Assessment. From there, you can expect the process to work something like this:
Your Claim

Our advisors will learn more about your case and let you know if you could make a claim

Introduction to Your Lawyer

If you choose to go ahead, we'll introduce you to the Lawyer that will manage your claim

Collecting Evidence

They'll collect evidence to support your claim, including an expert medical opinion on the standard of care you received and then medical reports to assess the impact of the medical negligence. This is necessary to work out how much compensation you can claim and assess any care needs

Submitting Your Claim

We'll submit your claim to the hospital in question and negotiate on your behalf. If they refuse to accept liability, it could go to court – but most Hospital Negligence claims don't. If it does, don't worry. We'll prepare and support you throughout

Receiving Compensation

Your claim will be concluded one way or the other – but remember we only take on claims that we think have a strong chance of success. You'll either receive your compensation or have no legal costs to pay us under a No Win, No Fee agreement
Why Choose Simpson Millar as Your Hospital Negligence Solicitors?
While medical errors are rarely intentional, Hospital Negligence can have serious consequences. If you need legal support as a result, there are several good reasons to get in touch with our team.
Meet some of our medical negligence solicitors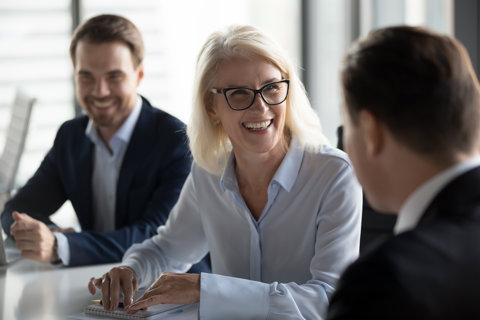 Our Dedicated Major Trauma Team
If you or a loved one has suffered a life-changing injury, we can help you get the right support and advice. With Simpson Millar, you'll have a whole team on your side. We have some of the best personal injury solicitors in England and Wales and other specialist legal teams to meet all your needs. This should reassure you that you've come to the right place.
You're probably facing many day-to-day challenges after your injury, so we want to make dealing with any legal issues as seamless and stress-free as possible. Then you can focus on your recovery and living a fulfilling, independent life.
Our dedicated team have the experience and knowledge to guide you through every step. We know choosing someone to help you can be an difficult decision, but hopefully we can prove that you've made the best choice.
Awards & Accreditations
A number of our Clinical and Medical Negligence Solicitors are members of the Law Society's Medical Negligence Panel and AvMA Solicitors Referral Panel.
Check our full list of accreditations or browse the many awards we have won for our work. This includes several wins at the Personal Injury Awards.
Simpson Millar subscribes as a member of the AvMA Lawyer's Service and The Society of Clinical Injury Lawyers
Get in touch, today!
Fill in the form below to get in touch with one of our dedicated team members, or call our team today on: 0808 239 6043