Construction Worker Accident Claims
For free legal advice call our Personal Injury Solicitors and we will help you. Ask if we can deal with your claim on a No Win, No Fee basis.

We're rated
'Excellent'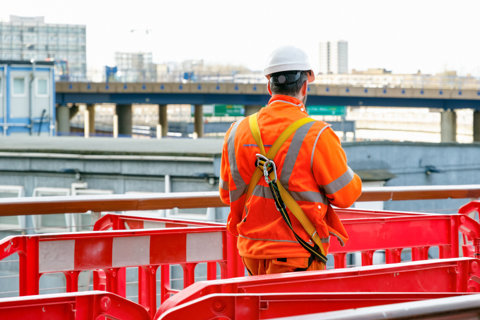 As a construction worker, you'll likely be aware of the dangers you face every day. An accident on a building site can result in serious injury or death.  But being involved in an accident at work can still be a massive shock in which could have a huge impact on your life. It can be difficult to know what to do next and starting a compensation claim can seem like an intimidating task.
Our Personal Injury Solicitors are friendly and approachable and have years of experience helping people like you. Even if you think you may be partly to blame for your accident, we can talk you through your options as part of a free claims assessment.
We could even support you on a No Win, No Fee basis, so you won't have to worry about paying us anything unless your claim is successful which means there is no financial risk to you. Get in touch with one of our expert team members to find out more.
We regularly act for all types of construction workers including:
Bricklayers
Carpenters
Scaffolders
Tilers
Roofers
Labourers
Plasterers
Electricians
Forklift Truck Drivers
Digger and Excavator Operators
Why Choose Simpson Millar?
Our team of friendly and approachable Personal Injury Lawyers will work hard to get you the best outcome, and we'll make sure you're informed at every stage of your claim.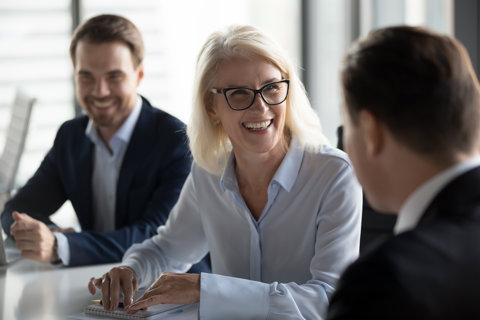 Dedicated Major Trauma Team to support you and your family
Unfortunately, there are some cases when an accident has happened on a construction site which results in the most serious injuries or death.  22% of all fatal accidents at work happen on a Construction site. In 2020/2021 there were 39 fatal accidents in Great Britain which happened on a Construction Site.  If this is the case, we have a dedicated major trauma unit of solicitors who will be able to support you and your family. We can take all of the legal side away and let you concentrate on recovery. There is no one-size-fits-all approach, so we'll build our service around you.
FAQs about Construction Injury Claims
Falls from a height – this is sadly one of the most common accidents suffered by construction workers. Falling from either scaffolding or a ladder can result in injuries including broken bones, fractures, back injuries and head injuries. Last year alone as much as 50% of all fatal accidents on a construction site resulted from a fall from height.
Faulty equipment – if you need power tools to do your job, it's your employer's responsibility to make sure they're in good working order. If the equipment is faulty, it is their job to repair or replace it.
Electric shock – electric shocks are rare, but their effects can be life changing. Your employer has a duty to make sure you're given safety equipment if you're working around electricity, and you should only be asked to carry out work you're qualified to do.
Falling objects – injuries from falling objects can be severe or even fatal. This is especially common on construction sites where objects can be dropped from a height without any warning such as falling bricks, tools and debris, making it difficult for people to get out of the way in time.
Heavy lifting – lifting heavy objects incorrectly will often lead to avoidable back injuries. Employees should be made aware of the proper technique for manual lifting and when to use colleagues or lifting machinery for support.
Being hit by a moving vehicle on site - the principal contractor on site should have properly planned a safe traffic route and walkways on site but all too often when people are working under pressure accidents can happen and workers on site can get hit by moving vehicles on site such as forklift trucks, diggers, tractors, excavators and cranes.
Slips and Trips – many accidents on a building site can happen from tripping hazards on site such as loose cables , unmarked excavations and holes which have not been properly cordoned off or on slippery surfaces and a dangerous build up of mud. There is also a risk of injury from the ground giving way and collapsing.  In fact last year, the highest percentage of accidents on a building site – 26% - were caused by slips trips or falls on the same level on site.
Crush Injuries – construction workers are at risk of crush injuries of getting crushed by moving vehicles against a wall or from getting trapped by building materials against a wall
Overturning Vehicles – Diggers or excavators overturning due to unstable loads or uneven ground
A lapse of concentration or mistake by a co-worker – another common cause of accidents on building sites can be a lapse of concentration by a fellow worker on site who for example might let go of an object you are both carrying. The Employer can be responsible for the mistake that your fellow worker has made.
Chemical Burns – certain types of workers such as floorers, wall tilers, plasterers, brick layers, carpenters and joiners can suffer from concrete burns or contact dermatitis if the correct protective measures and protective work equipment are not provided or used.
As a general rule this is three years from when the accident happened. There are sometimes when this could be longer but our team of personal injury solicitors will be able to guide you through this.
Under the Reporting of Injuries, Diseases and Dangerous Occurrences Regulations 2013 (RIDDOR), a responsible person – either the contractor or person in charge of a construction site - must report and keep a record of certain workplace accidents. This includes:
fatal accidents;
injuries to members of the public if they are directly taken to hospital;
occupational diseases;
dangerous occurrences (near-miss events);
gas incidents.
Details of any of these accidents need to be kept for at least three years and should include information on the accident, where and when it happened as well as the date it's being reported.
These records need to be submitted through the HSE website.
If you've been in an accident and your employer has failed to report this in the correct way, we could help you start the legal process for getting compensation and support.
If it can be shown that your employer acted negligently and failed to keep you safe at work, you can claim for General Damages, these will take into account:
your pain and suffering;
the impact your injury has had on your quality of life.
Your compensation will also cover financial losses as a result of your accident, these are referred to as Special Damages and will consider:
medical treatment costs;
costs associated with care;
loss of earnings;
travel costs (to and from medical appointments);
damaged possessions.
An accident on a construction site can often happen as the result of a serious of failings and negligence from several different contractors on site.  A claim for an accident on a building site typically can involve a claim against two or three different contractors including the Principal Contractor.
The Principal Contractor is responsible for the overall site safety and procedures on the site and to ensure that all the contractors on site have been properly briefed about the construction site plan and risk assessments and method statements.
This includes ensuring that the toolbox safety talks have been delivered daily and understood by all the workers.  All contractors need to hold both Employers and Public Liability Insurance to cover for the risk of injuries to workers and visitors to building sites.
If you instruct us we will make enquiries to identify all the possible companies who might be responsible for your accident and we will make a claim on your behalf via their Insurance company.
Get in touch, today!
Fill in the form below to get in touch with one of our dedicated team members, or call our team today on: 0808 258 0024