Erb's Palsy Claims
For a free claims assessment call our Medical Negligence Solicitors and we will help you. Ask if we can deal with your claim on a No Win, No Fee basis.

We're rated
'Excellent'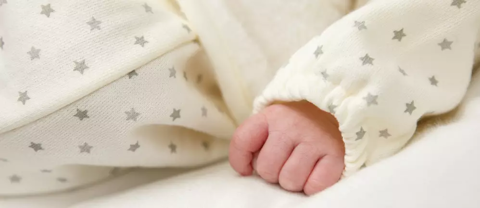 Helping people with Erb's Palsy Claims
If your child has developed Erb's Palsy because of a doctor or midwife's error, get in touch with our expert Medical Negligence Solicitors for a free claims assessment.
Although there is a chance that your baby can recover from Erb's Palsy, they may not and it can be a lifelong condition needing different treatment and therapies to make it more manageable.
Our specialist Medical Negligence team have helped many children get the compensation, support and rehabilitation they need to reach their full potential.
Taking legal action can be daunting, but we'll do all we can to support you through the process and make it as stress free as possible.
Call our Medical Negligence Solicitors for a free claims assessment.
Why Choose Simpson Millar?
Our expert Medical Negligence Solicitors have helped many people rebuild their lives after being affected by a birth injury, so they can get much-needed financial compensation, care and rehabilitation.
What is the Erb's Palsy Claims Process?
NHS Complaints

It might be important for your medical negligence claim to make a formal complaint to the NHS. If so, we'll talk you through the process, and review the outcome of the complaint.

Medical Evidence

If we take on your child's case, we'll arrange for a medical expert to review the care you and your child received. They will tell us if they think it was substandard. This will help to support your child's Erb's Palsy compensation claim. 

Negotiate a Settlement

Settlement in child claims is more complicated and takes longer. We never want to settle a claim before we know the full impact of your child's condition on their life.

Also, any settlements in child cases need to be approved by the Court to make sure that settlement is in their best interests. 
FAQs about Erb's Palsy Claims
The care, support and rehabilitation needed for a child with Erb's Palsy can be costly, so we can help you cover the cost of:
Professional care
Care from family members
Suitable transport for your child
Specialist treatment such as physiotherapy
Specialist equipment for your child
Compensation can also cover any loss of income for your child in the future and the cost of managing their care package and treatment throughout their lifetime.
You can make an Erb's Palsy Compensation Claim for your child until they are 18. After their 18th birthday, they have three years to make a claim, unless they lack capacity to claim themselves.
Medical negligence claims can usually be handled on a No Win, No Fee basis (also known as a Conditional Fee Agreement). So there's no financial risk to you if you decide to claim compensation.
Get in touch, today!
Fill in the form below to get in touch with one of our dedicated team members, or call our team today on: 0808 239 6043