Adoption Solicitors
Call our specialist Adoption Solicitors and we will help guide and navigate you through the adoption process.

We're rated
'Excellent'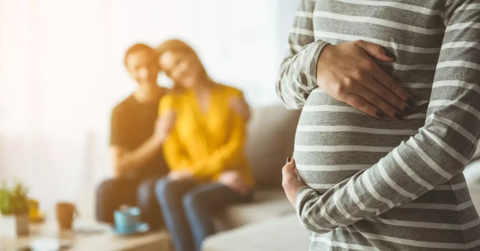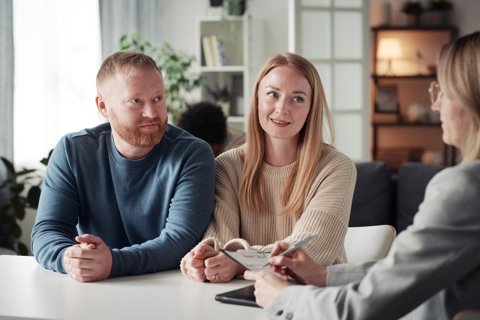 Adoption can be a long and complex process but with the support of a specialist team it can make this exciting process as stress free as possible. Whether you are adopting a child from the UK or from abroad or as a step-parent, there are important legal steps you need to take.
It can also sometimes be overwhelming for all of those involved but our job is to guide you through the process and make it as straightforward as possible. Simpson Millar have expert solicitors in this field.
Our team of Family Law Solicitors have years of experience in Adoption law helping people like you to build the family they want and make sure everything is legally secure.
For initial advice, get in touch with our team who will provide you with a professional and friendly service.
Adopting a Child in the UK
Becoming a parent to a child born to someone else is a wonderful thing to do, but there are many legal hurdles you need to overcome in order to achieve your goal. It is not always straightforward but becoming a parent rarely is! Our job is to make sure that we are on hand to give you the information and act on your behalf to get the best outcome for you and your prospective child.
To be an adoptive parent in England and Wales you need to be over the age of 21 years old. There are several types of adoption you can apply for. The two main forms are:
Agency Adoption – where you can apply to provide a home for a child via a local authority or adoption agency.
Step-parent Adoption – where you take over the parental responsibility for your partner's child or children.
You should be aware that adoption is not the only option to consider. There are 3 other alternatives which might be more suitable for your particular circumstances.
Parental Responsibility Order – This is where the birth parents for the child retain their parental rights and share them with you.
Child Arrangement (Lived with Order) – This enables you to share parental responsibility for a child you live with, but you do not have parental rights.
Fostering – This agreement would give you parental rights for a child, often this is shared with the local authority and birth parents. It is usually a temporary arrangement.
We can walk you through all the options and help make sure that you are choosing the route which suits you and your circumstances best.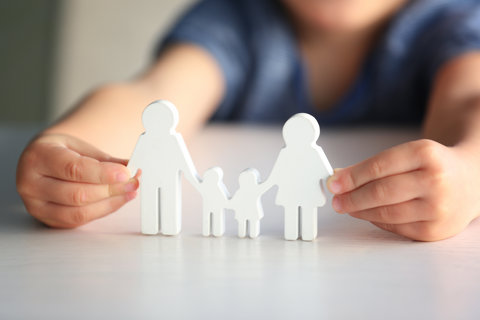 Adopting a Child from Abroad
This is a more complicated process, and the legal procedures and implications vary depending on the country where the child you want to adopt currently lives. Our team can help you at every stage, including dealing with immigration and foreign legal issues. We can also advise you on adoption orders made abroad and getting them legally recognised in the UK.
Whether you are adopting a child within the UK or from abroad we can help you, making sure you are completely clear about what needs to happen throughout the adoption process and beyond. Getting the right legal advice from the outset will ensure the process goes smoothly for everyone involved.
FAQs about Adoption Law
You do not have to be married or have a partner to be able to adopt a child. If you do want to adopt you have to be over 21 years of age.
It is a hard question to answer with any real certainty as all adoptions have their differences. As a guide it can take up to 6 months to be an approved adopter finding the child and making that match can and should take as long as it takes.
You will only be granted an Adoption Order once the Court is satisfied that the adoption agency or the local authority has had a chance and the sufficient time to assess the potential adopter and child in their own environment.
In the rare circumstances that a birth parent wants to oppose an application for an Adoption Order they would have to get permission from the Court. They take into consideration the impact on the child or but exercise their discretion, considering the prospect of success in opposing the adoption.
Only a parent or guardian with parental responsibility for a child can oppose an application for an Adoption Order. If this is being attempted by someone who does not have legal parental responsibility including wider family and friends, they would need to apply under the CA 1989 for permission to apply for a Child Arrangements Order in order to oppose the application.
Get in touch, today!
Fill in the form below to get in touch with one of our dedicated team members, or call our team today on: 0808 239 3465