Cycling Accident Claims
For free legal advice call our Road Traffic Accident Solicitors and we will help you. Ask if we can deal with your claim on a No Win, No Fee basis.

We're rated
'Excellent'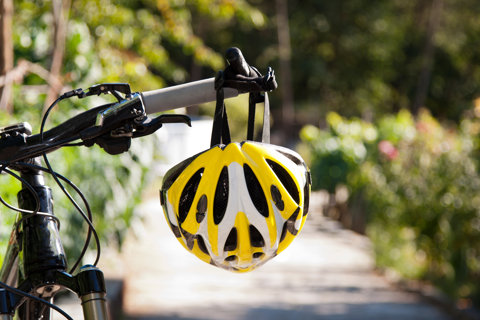 A cycling accident can often result in serious injuries so if you've been injured while cycling and it wasn't your fault, contact our specialist Road Traffic Accident Solicitors for a free claims assessment.
We'll review the circumstances of your cycling accident and quickly tell you if you can claim compensation. Any compensation you get can include the cost of medical care, support and rehabilitation so you can start to recover from your injuries. This additional treatment and support is so important if your injuries are serious.
We deal with many Cycling Accident Claims on a No Win, No Fee basis. Just ask us for details.
Why Choose Simpson Millar?
We're opening up the law to everyone because we believe everyone should have access to the best legal advice and support when they need it. Here are some of the reasons why you should choose Simpson Millar to make your cycling accident claim.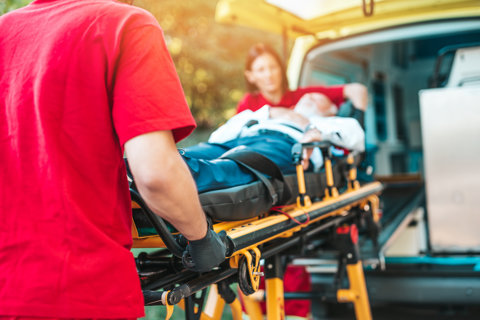 Our Major Trauma Team
If you or a loved one has suffered a life-changing injury, we can help you get the right support and advice. With Simpson Millar, you'll have a whole team on your side. We have some of the best personal injury solicitors in England and Wales and other specialist legal teams to meet all your needs. This should reassure you that you've come to the right place.
You're probably facing many day-to-day challenges after your injury, so we want to make dealing with any legal issues as seamless and stress-free as possible. Then you can focus on your recovery and living a fulfilling, independent life.
Our dedicated team have the experience and knowledge to guide you through every step. We know choosing someone to help you can be an difficult decision, but hopefully we can prove that you've made the best choice.
Meet some of our Road Traffic Accident Claims Team
The Bicycle Accident Claims Process Explained
Free Claims Assessment

Our Cycling Accident Solicitors offer a free claims assessment. We'll talk about the accident and what happened and tell you quickly if you have a compensation claim.

Investigate Your Claim

Once you've instructed us to take on your claim, we'll investigate who's responsible for your cycling accident. We'll gather evidence such as accident reports, photos of the accident scene, police statements, witness statements and any CCTV or dash cam footage.

Who is at Fault for the Accident?

We'll ask the other side to accept fault (liability) for the accident. If they do, we'll apply for an interim payment of compensation. This will help you get urgently needed medical treatment and support and cover day-to-day living costs if you can't work.

Expert Medical Reports

We'll need to get a specialist medical report from an independent medical expert. They'll review your injuries and tell us about the impact of your injuries on your day to day life and your future. Depending on how serious your injuries are, we may need several expert reports to support your claim.

Calculate Your Compensation

Once we have all the evidence and fully understand your injuries and future needs, we can work out how much compensation you should get. This will be an estimate in a range of amounts.

Settle by Negotiation or Court

We'll attempt to negotiate settlement without the need for Court proceedings, as we know this is quicker and less stressful for you. But we'll never settle your claim for less than you deserve, and if we feel the other side aren't offering fair and reasonable compensation, we'll recommend and start Court proceedings if you want us to. Most personal injury claims don't go to Court, but if yours does, we'll be there to support you.
FAQs about Cycling Accident Claims
When you're inured in a bicycle accident that wasn't your fault, there are a number of things you can claim compensation for. These include:
Any financial losses, including lost earnings if you can't go to work
If your accident is so serious that you can't work in future, your potential earnings will be calculated and you will be compensated for these
The cost of repairing or replacing any of your personal property damaged in the accident, such as your bike, clothing and mobile phone
The cost of any medical treatment and rehabilitation
Any adaptations you need in your home, your bike or any personal aids you need if you have a disability caused by the accident
How much compensation you get depends on how serious your injuries are, the level of medical care and support you need after your bicycle accident and your financial losses.
So if you're left with ongoing medical issues, we'll work hard to get you a fair compensation settlement to pay for your treatment and rehabilitation, along with any other needs and financial losses you have as a result of the accident.
We'll push to get the insurance company representing the other person to admit their responsibility as early on in the claim as possible. Once they have admitted partial or full liability (fault) for the accident, we can apply to get you an interim payment of compensation to help you with any immediate financial pressures and could help to pay for early treatment or rehabilitation.
In England and Wales, you must make a claim within three years of the date of your cycling accident. It's important to get legal advice and a claims assessment as early as possible so you can get the help and support you need if someone else is responsible for your injuries. It also means that any witnesses to the accident have it fresh in their mind and they may be able to help to support your claim.
If your child has been injured in a bicycle accident, you can either make the claim for them whilst they are still a minor. That means you can make the claim at any point before they turn 18 years old. Once they turn 18, the three year time limit starts to run from their birthdate.
You can also make a cycling accident claim for an adult if they lack mental capacity either before the accident or because of the accident. The time limits are paused while they lack mental capacity, but if they recover and regain mental capacity, the clock will restart from that point and the three years will apply from that date.
If you are a family member or a dependent of someone who was killed in cycling accident, our Solicitors can help you make a claim on their behalf.
Most cycling accident claims are dealt with on a No Win, No Fee basis. This means you can claim without any financial risk to you. We'll explain how this works when you contact us.
Get in touch, today!
Fill in the form below to get in touch with one of our dedicated team members, or call our team today on: 0808 239 6443