Sexual and Physical Abuse Claims
For free legal advice call our Abuse Claims Solicitors and we will help you. Ask about Legal Aid or if we can deal with your claim on a No Win, No Fee basis.

We're rated
'Excellent'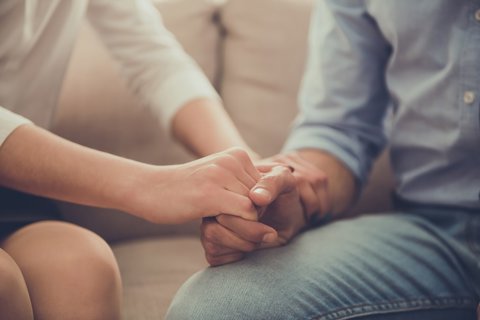 When you're ready to talk, we're ready to listen
When you've suffered any kind of sexual or physical abuse, it can take a long time before you feel ready to talk about it. Reporting abuse can take a lot of courage, so when you're ready to talk, we're ready to listen.
Our specialist team of Abuse Claims Solicitors are compassionate, understanding, and easy to talk to. We'll handle your case with the sensitivity it deserves, offering you help and support throughout the whole process. We can provide you with details of support organisations and survivors groups who are specialists in providing support to abuse survivors.
We have helped many survivors bring a successful claim even if the abuse happened many years ago, allowing them to get the closure and justice they deserve.
Our Abuse Team have been helping survivors of abuse for more than 30 years and can help you take the first steps towards making a civil claim or criminal injuries claim.
Contact us for free confidential advice. Legal Aid may be available, depending on your financial situation or we could deal with your claim on a No Win, No Fee basis. Just ask us for details.
Services which help survivors of abuse make a claim
Please select the type of claim you want help with below or contact us for a free confidential consultation and legal advice.
Why Choose Simpson Millar?
We care about our clients and support them to get the justice they deserve
Working With NAPAC
"Simpson Millar are great … the team are all really supportive of survivors and easy to talk to as well, they'll break down the 'legal speak' and make the process accessible"

Kim Bond

Head of Development at the National Association for People Abused in Childhood (NAPAC)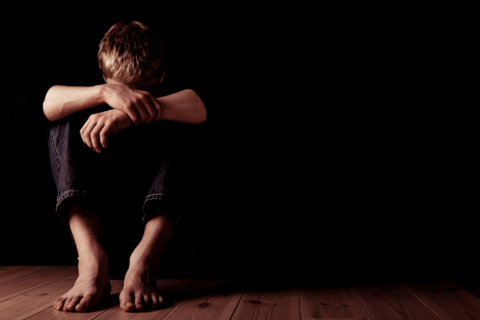 How we helped a client with their abuse claim
Our client was sexually abused over a two-year period by his mother's partner. He suffered serious psychological problems such as Post Traumatic Stress Disorder (PTSD) as a result. His abuser wasn't successfully prosecuted, so he tried making a compensation claim through the Criminal Injuries Compensation Authority (CICA).
He was offered £6,600 in compensation, but he believed this was far too low. He spoke to one of our Child Abuse Solicitors and we took on his case. We gathered evidence including an independent report from a consultant psychiatrist which led to him being awarded more than £80,000 in compensation.
Our clients tells us about their experience
"When I very first came to you, I was so confused, scared, worried, fearful, not understanding things very clearly. I was made to feel very understood, relaxed, at ease in a place where my complaint would be understood."

Mr. W

Client

"I am really pleased with Nathalie. She went above and beyond what I would have expected the service of a Solicitor to be. She was superb. I have no complaints about the service at all. It was all spot on and Nathalie made a very stressful situation as easy to handle as possible."

"Really pleased with the service I received from Nathalie Swanwick, she goes beyond and above whats expected to keep you informed of the progress of your case and to fight for the best outcome. Keeps in regular contact and does not charge for every minute she talks to you like some greedy unscrupulous solicitors that are only in it for the money. Knows the law well and has a no nonsense approach would definitely use again."

"Thank you Nathalie, Amna and the team who dealt with my case. They were very professional from day one, discreet, friendly and very informative. My case was resolved very fast."
FAQs about Sexual and Physical Abuse Claims
Making a civil claim, also known as taking legal action, can't take away the suffering you've experienced, but there are many reasons why you might want to consider making a civil claim.
Legal action can help you accept that what happened to you wasn't your fault, particularly if criminal prosecutions are unsuccessful or not possible.
Compensation can help you to get treatment, such as counselling, and help you start to rebuild your life.
Public bodies can learn from previous failings allowing them to act responsibly and to protect vulnerable people in the future.
Coming forward and speaking about sexual or physical abuse can lead to changes in the law, and hopefully mean others don't have to suffer in the same way.
You may be able to be compensated for the abuse you have suffered.
There are generally four options for paying for your legal costs:
Legal Aid – this is means tested, so will depend on your financial situation
No Win, No Fee agreement
Legal Expenses Insurance – this is usually an addition to a home or motor insurance policy
Paying the legal costs yourself
We'll discuss these options with you before you start your claim and help you choose an option that suits you.
Get in touch, today!
Fill in the form below to get in touch with one of our dedicated team members, or call our team today on: 0808 239 1287