Criminal Injury Claims Solicitors
Have you suffered physical or psychological damage as the result of a crime? Contact our specialist Criminal Injuries Compensation Solicitors for a Free Claims Assessment today. We could deal with your Criminal Injury Claim on a No Win, No Fee basis.

We're rated
'Excellent'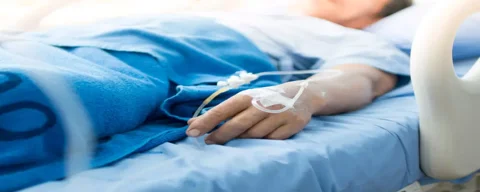 Violent crimes can have lasting and sometimes life-changing physical and mental effects. If you or a loved one has been the victim of a crime, our skilled solicitors could help you claim Criminal Injuries Compensation for what you've been through.
Criminal injury claims in England, Scotland and Wales are different to other personal injury claims in that they go through the Criminal Injuries Compensation Authority (CICA). The process can be complex, but our legal experts can get you the result you deserve.
If your injuries are severe, we can make sure you get the extra medical support you need to start to recover. Your injuries could be physical and psychological, and you can still make a criminal injury compensation claim if the offender hasn't been caught or convicted.
If you've been injured because of a crime, you could make a CICA claim. Contact our Criminal Injury Lawyers for a free, confidential conversation today. We could help you on a No Win, No Fee basis.
You can learn more about how CICA claims work below.
What Is A Criminal Injury?
The term 'criminal injury' describes any physical or psychological harm done to you or a loved one by someone committing a criminal act. Common criminal injury causes include:
Assaults, including common assaults, stabbings, and shootings
Deliberate vehicle-related incidents such as hit and runs
Robberies
Physical and sexual abuse, whether as an adult or child
Murder
Terrorist Attacks
You may have been the direct victim of a crime, a witness who saw what happened or tried to stop it. You could also be the loved one of somebody who was seriously affected or tragically lost their life.
Whatever your situation, you could make a criminal injury compensation claim. We understand the effect these incidents have on you and your family and can help you get the outcome you need to rebuild your life.
What Can People Make Criminal Injuries Compensation Claims For?
Violent crimes can impact innocent people in many different ways, including physical, psychological and financial effects. These issues can continue long into the future.
Contacting an experienced Criminal Injury Compensation Lawyer will make sure all of your injuries are recognised and accurately factored into your claim.
Physical injuries can include burns, nerve damage and broken bones. Some of the most severe include those to the head and spine.
Any violent blow to the head risks causing brain damage. These injuries can change every aspect of your life, from your career to your home life, fitness and mental health. Spinal injuries meanwhile can be caused by heavy impacts and sharp or blunt objects, leaving you partially or fully paralysed.
Some physical injuries may prove quicker to heal than emotional ones. If a crime is particularly violent or unsettling, you could be left with post-traumatic stress disorder, anxiety, depression and other psychological conditions.  
Crucially, criminal injury compensation makes sure you don't lose out financially because you were a victim of a crime.
Your claim could cover loss of earnings if you can't work in the short or long term. It could also pay for expenses such as home adaptations and ongoing care needs.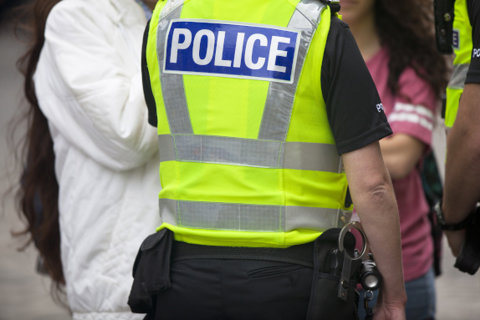 What Is A CICA Claim?
Making a criminal injury claim in England and Wales involves applying online with the CICA. This government body was set up in 1964 to compensate the innocent victims of violent crime.
You don't need a solicitor to make a CICA claim. But having a specialist criminal injury lawyer on your side can make a big difference in the success of your claim.
Our team has vast experience of criminal injury cases and the CICA claims process. We can make sure the full extent of your injuries is understood, gather strong evidence and fight to appeal any decisions that we think have merit.
Why Choose Simpson Millar As Your Criminal Injury Solicitors?
Violent crime can leave innocent victims suffering long after an incident takes place. But our Criminal Injury Lawyers have the skill and understanding to help you claim the level of compensation you deserve to put things right.
Here are just a few of the reasons to trust us with your CICA claim:
Can I Claim Criminal Injuries Compensation?
You can claim criminal injury compensation if you were an innocent victim of a crime, and you meet the CICA's criteria:
You must have reported the crime to the police as early as possible and helped with their enquiries. The criminal doesn't have to have been identified or charged
The incident must have taken place in England, Wales or Scotland
Your claim must be worth at least £1,000
You can also contact our criminal injuries compensation solicitors on behalf of someone else if:
Your child was a victim of a violent crime and is under 18
Your loved one lacks the mental capacity to make a claim
Your loved one died because of a violent crime
There are times when crimes aren't clear cut, or the finer details aren't yet available. If you're not sure whether you can or should make a criminal injury claim, your best option is to speak to our specialist CICA Solicitor.  
We'll listen to your situation and explain how you can move forward. Even if we think you have grounds to make a claim, you're under no pressure to continue if you don't want to.   
Meet some of our Personal Injury Team
How Do I Claim Criminal Injuries Compensation?
The criminal injury claim process can seem complicated and intimidating if you're tackling it alone. We aim to make it as easy as possible for you.
The process generally goes like this:
Contact Us for a Free Assessment

Our team will be able to give you a Free, No obligation case assessment where they will take some details and let you know if you can progress your CICA claim and give you all the options. 

Investigating Your Claim

The CICA will investigate your claim based on your application. They could contact the police, witnesses and any medical professionals who've treated you to confirm the details of your injuries

Making an Offer

The CICA will judge whether you qualify for compensation and then make an offer. If we think you deserve more, our team can appeal the decision on your behalf

Settling Your Claim

If your original application or appeal is successful, you'll receive your compensation. If not, you'll have nothing to pay if we handle your claim on a No Win, No Fee basis
What Information Do I Need To Make A Criminal Injury Claim?
So that we can advise you on whether you could make a CICA application, we'll ask for the following information:
The details of the violent crime in which your injury was sustained (e.g., date, time, witnesses)
The details of the police station at which the crime was reported and the investigating police officer
Details of any medical treatment you have received or are due to receive as a result of your injuries from the violent incident
Details of your own criminal record, if applicable
FAQs about Criminal Injury Claims
CICA compensation amounts are based on a tariff system that ranges from £1,000 to £500,000.
The system factors in the type and severity of your injury, plus the financial costs you've faced and may face in the future as a result. Those costs can include:
Care you've received or may need in the future
Loss of earnings, including potential earnings if you can't return to work
Home adaptations made necessary by your injuries
Funeral expenses if a loved one died after a violent crime
The CICA may judge that your injuries aren't severe enough to qualify for compensation. In this case, you could still claim a lower amount through its hardship fund.
But if we judge that you have a strong case, our experienced Criminal Injury Solicitors will fight to get you the level of compensation you deserve. We could also launch an appeal if we believe your first settlement is too low.  
You usually have two years from the date of the incident to make a criminal injuries compensation claim. There are some exceptions:
If you're claiming because of childhood sexual or physical abuse
If the mental or physical health issues you suffered stopped you from applying sooner
The CICA judge these exceptions on a case-by-case basis.
We appreciate that violent crimes can be extremely distressing, and you may not feel ready to talk about what happened or get into a legal process. But making a criminal injury claim can give you the support you need to improve and speed up your recovery.  
Applying sooner rather than later may also make it easier to gather the evidence we need to support your case. Whether the crime happened recently or you're unsure if you've ran out of time, contact us for a free claims assessment today.  
The CICA handles lots of criminal injury compensation claims every year. It prioritises older cases, the most vulnerable applicants and newer cases that are straightforward to settle. It's therefore normal for your claim to take up to 12 months or more to finalise.
It may take longer if your case is more complex, for example if the long-term impact of your injury isn't yet known. You could get an 'interim payment' – an earlier payment to help ease any financial pressure or to help you get any treatment you need while your claim is being settled.
Contacting our Criminal Injury Lawyers could help to speed things up. We know the ins and outs of the process and can also help with collecting evidence.    
The CICA will pay your compensation if your criminal injury claim is successful. It's funded by the Ministry of Justice and was created to support innocent victims of violent crime in England, Wales or Scotland.     
This is different to personal injury compensation which is usually paid by an insurance company. It is possible to make a personal injury claim against your attacker, but there are key reasons why this might be difficult.
We handle most criminal injury claims on a No Win, No Fee basis. This means you won't pay anything if your claim is unsuccessful. You will need to have the right insurance in place, but we can arrange this for you.
If your claim is successful, our lawyers will collect a small percentage of your compensation as payment for their help. They'll agree this amount with you upfront, so you won't be caught out by any nasty surprises.
Get in touch, today!
Fill in the form below to get in touch with one of our dedicated team members, or call our team today on: 0808 239 3227