Solicitors in Lancaster
Kings Yard
High St
Lancaster
LA1 1LA
Please do not write to this address, all post should be sent to '39 St Paul's Street, Leeds, LS1 2JG'
Opening Hours:
We're a flexible company that encourages hybrid work. Our Lancaster office doesn't have a dedicated reception team. If you need an in-person meeting at our office, please schedule an appointment beforehand.
Tel: 01524 925 255
Fax: 0345 357 9899
Write to Us:
We manage all of our documents centrally so we can provide an efficient service. All documents and correspondence should be clearly marked with our reference number and sent to:
Simpson Millar LLP
39 St Paul's Street
LEEDS
LS1 2JG
How our Solicitors in Lancaster can help you
At Simpson Millar Solicitors, our process is designed to make your experience with us as easy and effective as possible. Through transparent communication and high-quality legal services, you can rest assured knowing your case is in the best hands.

We pride ourselves on being honest and personable. This means no hidden solicitor fees, no unexpected costs, and someone by your side throughout the process to clearly explain everything to you.

Contact our lawyers today for specialist, effective legal advice.
Directions to our Lancaster Office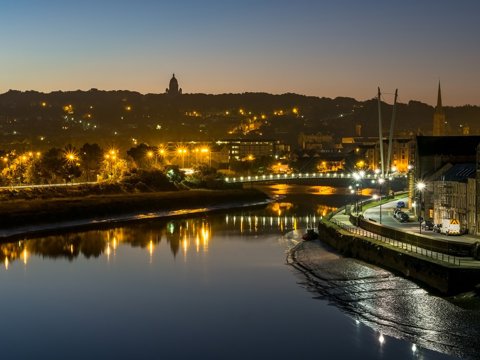 Walking to our Lancaster Office
Our Lancaster office is on the left-hand side of Lancaster High Street as you walk from the station, which is just a 7-minute walk away, just after you pass the United Reformed Church.
Driving to our Lancaster Office
If you would like to drive to the office, a small (60-space) public pay car park is available on King's Yard, while council-operated car parks are also available on Dallas Road and Spring Garden Street, both within a 3-minute walk.
Meet some of our Lancaster office team
Our Lawyers and Solicitors in Lancaster can give you expert legal advice on:
Our Education Solicitors in Lancaster form part of the largest Education Law team in the UK, are dedicated to helping you get the best outcome for your child. We can support you and your child with help with appealing an EHCP, disputes with private or independent schools, admission appeals, discrimination at school and exclusions.

Our Family Lawyers and Divorce Solicitors in Lancaster can give you specialist legal advice on divorce and separation, arrangements to live with and spend time with your children, prenup and postnup agreements, protecting your assets, such as pensions, in divorce and co-habitation agreements.

Our Public Law Solicitors in Lancaster are specialists in areas such as Education Law, Child Protection, Community Care and the Court of Protection.
Simpson Millar in Numbers
We're helping people just like you all over the UK! Get in touch with our dedicated team today!
About Simpson Millar
At Simpson Millar Solicitors Lancaster, located in the historic Kings Yard, our dedicated and compassionate legal professionals are devoted to serving the local community with exceptional family law services. Our team of solicitors are highly experienced in dealing with various personal injury claims, from road traffic accidents to medical negligence and family and care proceedings. Our Lancaster-based clients receive unparalleled support throughout their legal journey based on our extensive experience and commitment to transparent communication.

If you have been injured in an accident that was not your fault, our team will provide the advice and support you need to get the compensation and resolution you deserve. As you navigate the complexities of family law in the heart of Lancaster, you can trust our straightforward and personable approach, ensuring no hidden solicitor fees or unexpected costs. With Simpson Millar Solicitors Lancaster by your side, your case is in the most capable and caring hands.

Get in touch today to schedule a consultation with one of our experienced solicitors, and let us help you navigate your legal journey with confidence and peace of mind.
Get in touch, today!
Fill in the form below to get in touch with one of our dedicated team members, or call our team today on: 01524 925 255