Motor Insurers' Bureau (MIB) Injury Claim for Uninsured Vehicles
For free legal advice call our Road Traffic Accident Solicitors and we will help you. Ask if we can deal with your claim on a No Win, No Fee basis.

We're rated
'Excellent'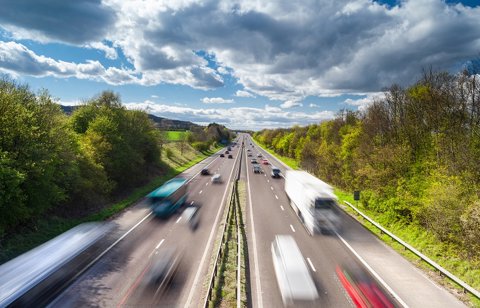 Why Choose Simpson Millar?
Examples of People We Have Helped
Meet some of our Road Traffic Accident Claims Team
What Should I do if I'm injured in an accident with an Uninsured Driver?
It goes without saying the first thing you should do would be to seek medical help. If you're able to you will need to report the incident to the police and make a record of:
damage to your vehicle;
the other vehicle's model, make and registration number;
the contact details of any witnesses.
Ideally, you would also make a note of the other driver's name and contact details, but we know that this won't always be possible. If the driver who hit you fails to stop and they cannot be traced, you will still be able to claim compensation through the MIB with an Untraced Driver Claim.
What is the Claims Process when making a claim through the MIB with an uninsured driver?
Was the Other Driver Uninsured?

We'll check to make sure the other driver didn't have any insurance at the time of the accident. If it is confirmed that they didn't, we'll contact the MIB with the details of your claim.

Reviewing Your Claim

The MIB will conduct their own investigation and make a decision on whether or not to accept your claim. During the decision-making process, they may ask for a copy of your medical records and specialist medical reports.

Collecting Medical Evidence

A medical assessment will be arranged for you by the MIB. This will allow for a medical report to be put together, detailing your injuries and the way your life has been affected. It will also help us to understand the level of care, treatment and rehabilitation you may need.

Making the Offer

The MIB may give you an offer of compensation, this will be assessed against our own valuation of your road traffic accident claim. We'll speak to you about the offer and advise you as to whether we think it meets what you're entitled to.
Could you make a claim through your own insurance company?
If you've been involved in a collision with an uninsured driver, you might consider reaching out to your own insurance company to see if they can help. However, if you don't have fully comprehensive cover, it's unlikely that your insurer will pay out.
Even if you have the right kind of cover, it could be difficult to get any payment from your insurer. This is because they will often ask for the other driver's contact details, full name and address before giving out any compensation. If the other driver is uninsured, it may be difficult to get this information from them.
It's also important to remember that your insurance solely covers damage to your vehicle. Your insurer may pay out for the cost of repairing your car or van, but this won't take into account the injuries you've suffered and any medical treatment or rehabilitation you'll need.
By claiming compensation through the MIB with the support of a legal expert, you can be sure that the compensation you receive will fully reflect the impact your accident has had on your life.
How Long do I Have to Make a Claim?
Road Traffic Accident Claims must be made within three years of the accident taking place. If you were under 18 at the time, you will have three years from your 18th birthday to take legal action.
Get in touch with our Road Traffic Accident Solicitors for further advice.
Get in touch, today!
Fill in the form below to get in touch with one of our dedicated team members, or call our team today on: 0808 239 6443