Farm Accident Injury Claims
If you've had an accident on a farm, and someone else was fully or partially responsible, get in touch with our trusted Personal Injury lawyers today, and we will help you.

We're rated
'Excellent'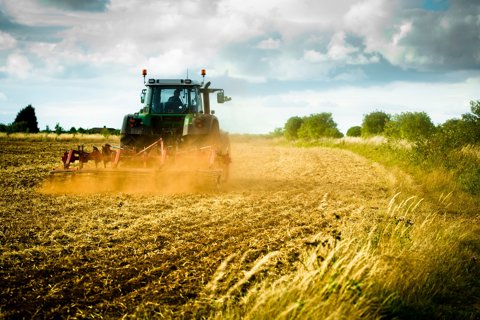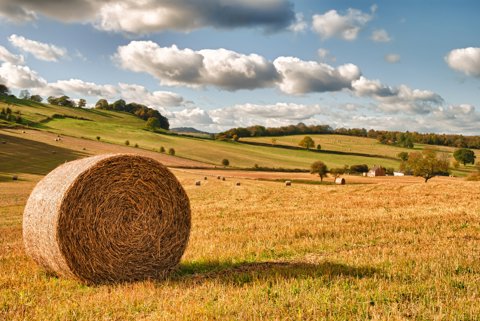 Farmers carry out essential work in providing food for our country, but sadly agriculture has one of the highest rates of death and serious injury of any industry in the UK. Farms are full of hazards – ranging from farming equipment, pits and even unpredictable livestock, which can cause serious injuries. Farmers are also more at risk of developing Industrial Diseases from inhaling agricultural substances and chemicals.
Some people wonder whether you can make a claim for compensation if you sustained an injury on a farm that was not your fault, or developed an Industrial Disease. The short answer is yes – if you worked in agriculture, or on a farm, your employer has the same duty of care as all other UK workplaces, and should've taken measures to keep you safe from injuries or illness.
If you were visiting or passing a farm and were injured, we could help you make a claim against the business or owner. We'll help by gathering evidence to investigate who was legally responsible for your injury. Get in touch today for a Free Case Assessment – we'll listen to your situation and let you know if you could make a No Win, No Fee claim.
Our expert lawyers could help you make a claim for compensation for:
Our lawyers have an excellent track record of helping people claim the best possible compensation for injuries. This includes injuries caused by accidents at work, where we can help prove that your employer did not follow health and safety laws. Compensation can help if you're suffering financially from loss of earnings if you've been off work, and help you get on the road to recovery.
We specialise in helping people access early care and rehabilitation when they need it, for serious injuries such as:
We could ask the responsible party to pay some of your compensation in early installments (interim payments) to help you get on the road to recovery before your claim has even settled.
Could I Claim Compensation for a Farm Injury or Disease?
Our team could help you claim compensation for an injury or disease that developed due to someone else's actions or negligence. We must be able to prove that your employer or the farm owner failed in their duty of care to you. Even if you were partly at fault, we may still be able to help you make a claim, so get in touch with us for advice.
The exact amount of compensation you could get for a farm injury or Industrial Disease will depend on:
Who was responsible;
How severe your condition or injury is;
How the injury/condition has affected your life;
Any costs you've already incurred as a result or any care you may need in the future.
We could help you make a claim for:
Our Personal Injury lawyers could help you claim compensation for an injury you suffered while working on a farm, as your employer is responsible for taking measures to keep you safe. For example, they must provide you with training and appropriate protective gear, and monitor the farm for any hazards to stop you from getting into danger. If you think they failed in this legal duty of care, we could help you make a claim, even if you were partly at fault.
Because farmwork can be so dangerous, the government have specific health and safety guidelines on how your employer should keep you safe at a farm. For example, they must:
Keep buildings in good repair, keep workshops tidy and surfaces safe;
Keep machinery and vehicles in good working order;
Enter confined spaces only when absolutely necessary;
Carry out risk assessments, ensure you have the skills to carry out your work safely and provide suitable equipment/scaffolding.
Injuries from animals are very common, so your employer should train you on the following principles and monitor this:
Having proper restraining and handling equipment to minimise the risk of handling livestock;
Containing animals that need to be restrained for treatments etc, so that they're unable to move at will;
Having at least two people present when separating an animal from its herd;
Using leg restraints if cattle are likely/known to kick.
If you're a self-employed farmer, you may have been injured by defective or faulty tools, equipment or a vehicle. In this case, we could help you make a faulty equipment claim against the manufacturer or third-party firm.
Sadly, some farm injuries can be fatal. If your loved one passed away as a result of a farm injury, we know that claiming compensation may not be your first priority. But when you're ready, we're here to advise you if you would like to make a claim on their behalf.
You might have been injured while visiting a farm for leisure purposes, to ride horses or even while visiting a petting farm with your child. If you were a contractor, walker or cyclist on a farmer's land, and were injured in an accident that could have been prevented, you may be entitled to compensation.
The owner of the farm, or business in charge, has a legal duty of care to protect members of the public from being injured on their premises. Farmers/agricultural businesses must follow legal Health and Safety regulations such as:
Keeping you safe from livestock;
Abiding by age limits on children driving or operating certain vehicles/machines;
Avoiding obstructing roads with compost, hedges etc. Our Road Traffic Accident team could help if you were involves in a road accident with a tractor or involving a farmer.
The duty of care farmers have to 'members of the public' can sometimes extend to trespassers or people on public footpaths. If you're unsure whether you could make a claim, contact our Personal Injury specialists today for a Free Case Assessment.
Employers on farms have a legal duty of care to protect their workers from their exposure to dangerous substances and chemicals, so if your employer failed in some way to protect you from developing an Industrial Disease, we could help you make a claim. For example, your employer may have failed to:
Conduct risk assessments and deliver the correct training to prevent you from dangerous levels of exposure to substances/chemicals;
Monitor your health to detect early symptoms and seek medical advice;
Put lids on storage bins;
Install dust extraction/fresh air blowers inside;
Provide Personal Protective Clothing (PPE) and equipment like respirators.
You can be regularly exposed to a number of dangerous chemicals while working in farming such as:
Dust from crops, flour, grains, animals and composted materials;
Asbestos fibres from equipment, machinery or old farmhouses;
Fertilizers;
Pesticides;
Paints, oils, cleaning chemicals etc;
Medicines and feed additives for animals;
Toxic gases e.g. from slurry pits;
Exhaust fumes;
Animal-borne diseases.
These substances that can put you at high risk of Industrial Diseases, for example:
Farmer's Lung (or allergic alveolitis) – from inhaling dusts and spores from materials that have not properly dried;
Cancer
Asbestos-related diseases e.g. Mesothelioma, Asbestosis or Pleural Thickening;
Skin allergies e.g. dermatitis;
Asphyxiation and sadly even death from inhaling toxic fumes.
If your loved one has sadly passed away as a result of a farming-related disease, and their employer could have taken steps to prevent this, we know this can be an extremely difficult time. When you're ready, our Industrial Disease team are here to listen and advise you if you would like to make a claim for compensation.
The symptoms of Industrial Diseases can be debilitating and devastating for you and your family, especially if you know that your employer could have stopped them from developing. Our specialist Industrial Disease solicitors are here for you, and will talk you through your legal rights and help you make a claim for compensation so you can access the care and support you need.
Why Choose Simpson Millar?
How the Farm Injury Claims Process Works
Try and contact us as soon as possible after your injury. We will find out as much information as we can from you, and let you know if you could be eligible to make a claim.
We will investigate your claim and aim for the best compensation possible. You can help us do so by keeping:
Medical records or receipts from prescriptions;
Photos and videos of the scene of any accident you had, or any areas of work that caused you harm;
Contact details of the farm owner, or any witnesses or colleagues that you worked with.
Here is what to expect during the claims process.
Meeting your lead Solicitor

We'll put you in touch with the lead Solicitor that will handle your claim and will be a specialist in the field. We'll make sure you're kept up to date and work with you towards the best possible outcome.

Collecting the evidence

Our team will get to work on investigating your claim and gathering evidence to prove your case. This could include medical records, witness statements or photos from the accident scene, so try to keep these. An independent medical expert will also assess and report on your injuries.

Organising care you may need

We can organise any specialist care or rehabilitation you might urgently need and we can get this in place early before your claim is settled. An independent medical expert will assess how you're coping with your injuries at the moment and any support you might need in the future.

Settling the case

We'll contact the other party and ask them to admit liability for the incident. We'll negotiate and take all the factors we've investigated into account to work towards the compensation you deserve.
Meet some of our Personal Injury Solicitors
FAQs about Farm Injury and Illness Claims
Get in touch, today!
Fill in the form below to get in touch with one of our dedicated team members, or call our team today on: 0808 239 3227