Airline Accident and Injury Claims
For free legal advice call our Holiday Accident Claims Solicitors and we will help you. Ask if we can deal with your claim on a No Win, No Fee basis.

We're rated
'Excellent'

Serious accidents and injuries on flights are uncommon, but unfortunately they can and do happen. Something as serious as being injured on an aircraft a long way from medical attention can be a very scary experience, so it's important that you get the help and support you need to recover from this.
If you've suffered an accident or injury while flying on a commercial aircraft or airline and it wasn't your fault, you may be entitled to compensation.
Our team can advise you if you have a claim and if we can help you on a No Win, No Fee basis. We offer a Free Initial Consultation.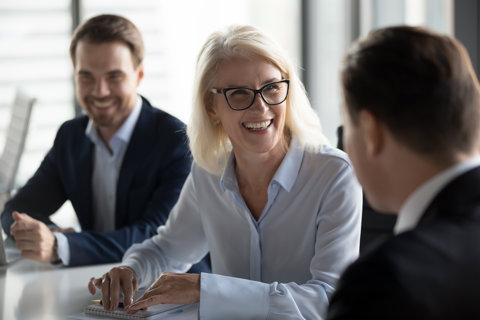 Why Should You Use Simpson Millar?
Our experienced Holiday Claims Solicitors have successfully helped many holidaymakers and passengers make a claim after suffering an accident on board an aircraft.
Between them, our team of Travel Law Solicitors have over 80 years' experience and many of them have worked in the travel industry for several years. So you can be assured that your case is in the strongest hands.
To find out if you're eligible to make a claim for compensation, get in touch for free initial legal advice. Ask us if we can deal with your case on a No Win, No Fee basis
Claiming Compensation for International Flights
The Montreal Convention applies to international flights. So if the accident happened on a flight between two countries that are signed up to the convention, and you've got grounds for a claim, you'll be eligible for compensation.
If you have an accident on a domestic flight, this can make things a little more complicated. For example, if you're just flying from Belfast to London, then the convention will not apply.
But if you're flying from Belfast to New York via London, and you suffer an accident on the Belfast-London flight while disembarking in London, then you may be able to claim compensation.
In order to make a successful personal injury claim under the Montreal Convention, the accident must meet the criteria stated in the regulations - there must have been an unexpected, unusual event or happening that was external to the passenger and directly caused the injury.
If a direct cause and effect is established, then the airline is strictly liable.
This means that a person can't claim compensation if their accident was caused by their own internal reaction to the normal operations of the aircraft.
Accidents on aeroplanes aren't always the fault of the airline. Sometimes there's no one to blame for an accident, such as injuries caused by severe, unexpected turbulence. Other passengers can also be at fault for causing injuries to others. But in both these cases, the airline is still legally responsible and required to pay compensation.
FAQs about Construction Injury Claims
Aeroplane accidents can cause anything from a minor to severe physical injury. They can also have an effect on your mental wellbeing if you've had quite a traumatic experience.
Generally, some of the most common airline accidents include:
Injuries from items falling from overhead lockers
Injuries caused by the back of a seat collapsing
Burns and scalds from hot food or drinks being served or a slip caused by a spilt drink
Allergic reactions or food poisoning from the food service
An air crash
A collision on the runway
Unexpected heavy landings
Injuries inflicted by other passengers
Lots of unexpected injuries can happen on flights that are not considered an airline accident by law. 
Some examples are:
Deep vein thrombosis (DVT) caused by in-flight immobility
A perforated ear drum caused by normal decompression
An allergic reaction to insect spray
Seat belt injury caused by the ordinary process of deceleration on landing
We understand that every situation is different and we'll always tailor our legal advice and support to your personal circumstances.
The Montreal Convention is a set of regulations that state that an airline is responsible if a passenger suffers an accident or injury on one of their flights. This doesn't just cover accidents taking place on board the aircraft, but also any accident you have while embarking or disembarking the aircraft.
The convention applies to any country that has signed up to it, which includes the UK and European Union.
Some of the airlines who fly to countries signed up to the Montreal Convention include:
Aegean Airlines
Aer Lingus
Air Canada
Air China
Air Europa
Air France
Air India
Air Malta
Air Mauritius
Air Namibia
Air New Zealand
Alitalia
American Airlines
Atlantic Airways
Austrian Airways
British Airways
Bulgaria Air
Cathay Pacific Airways
Croatia Airlines
EasyJet
Egyptair
Emirates
Finnair
Iberia
Icelandair
Jet2
KLM
Lufthansa
Olympic Airlines
Qantas Airways
Ryanair
Scandinavian Airlines
Singapore Airlines
South African Airways
TUI
Tunisair
Turkish Airlines
Virgin Atlantic
You have exactly 2 years from the date the accident took place to make your claim. Ideally, it's best to get legal advice as soon as you can after the accident.
How long the compensation process takes will depend on a few things:
How serious your injuries are
Whether the airline accepts responsibility or not
Our Holiday Claims Solicitors can give you an idea of how long the claim might take and will advise you on your best course of action. Even if your case is more complicated, our Solicitors will aim to help you claim your compensation as quickly as possible.
The amount of compensation you can claim will depend on the nature of your injuries and how long it's going to take you to recover. We'll discuss your situation with you and help you get the best possible outcome. We can also help you claim money back for any earnings you've lost because of your injury, and to cover the cost of any medical treatment or rehabilitation you need.
As long as you're a UK resident who flew with an airline under the Montreal Convention, you're eligible to make a compensation claim if there's a case. If the airline you travelled with has an office in the UK, then this will also support your claim.
The first thing you should do when you're back home from your holiday is get in touch with a Holiday Claims Solicitor. They'll be able to assess your situation and let you know if you've got a strong case.
Don't let money be another worry on your mind. Our Holiday Claims Solicitors can often work on a No Win, No Fee basis. Just ask us for details.
Get in touch, today!
Fill in the form below to get in touch with one of our dedicated team members, or call our team today on: 0808 239 7911