Hand Injury Accident Claims
For free legal advice call our Personal Injury Solicitors and we will help you. Ask if we can deal with your claim on a No Win, No Fee basis.

We're rated
'Excellent'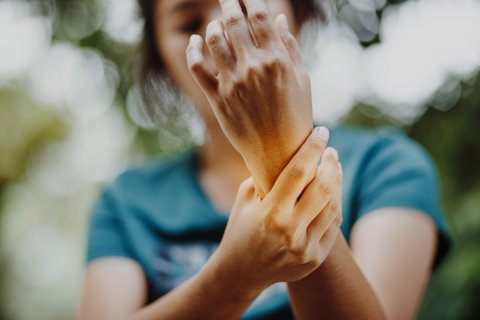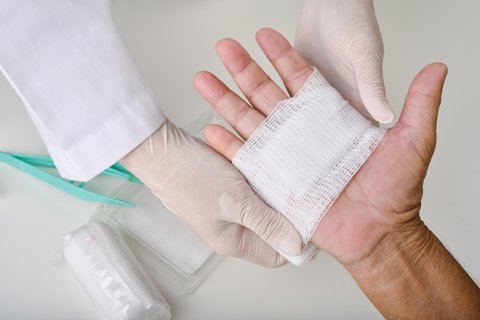 A hand injury can have a serious impact on your ability to grip, exercise, do everyday tasks and even work. You shouldn't have to suffer if your injury was someone else's fault, which is why our leading Personal Injury lawyers are here to help you make a No Win, No Fee claim for compensation.
If you've suffered a hand injury in an accident at work, in a public place or a road traffic accident that was at least partly someone else's fault, our Personal Injury Solicitors could help you make a claim for compensation.
Your hand injury could mean you've had to take time off work and have been unable to go about your day-to-day life. We'll help you adjust to your injury while we aim to achieve the best compensation possible for you. We could ask the responsible party to pay some of your compensation before your claim has even settled, so that you can recover lost income and access specialist physiotherapy and rehabilitation.
If you injured your dominant hand, it will impact your ability more to carry out even the simplest of tasks, so our lawyers will take this into account when they value your claim.
Contact us today for a Free Claims Assessment, where we'll listen to your situation and tell you if we think you have a claim. We'll gather evidence to help us prove that someone else was responsible for your injury, keeping you up to date from start to finish.
What Types of Hand Injuries Could I Get Compensation For?
Our leading Personal Injury team have successfully secured compensation for people with hand injuries such as:
Breaks or fractures g; phalanges (finger bones) or metacarpals (long bones in your palm);
Finger, or Wrist injuries, including sprains or strains;
Tendon injuries;
Sports injuries;
High-pressure injuries e.g. from paint guns;
A non-freezing cold injury (NFI) suffered from working in the military;
Serious lacerations (cuts) that can lead to infection;
Loss of a hand in an injury, or injuries that lead to an amputation;
An injury from falling onto outstretched hands;
Accidents at workg crush injuries from heavy objects or your hand being trapped in a door;
Hand injuries which develop into longer term issues such as arthritis, nerve damage, chronic pain and conditions such as Complex Regional Pain Syndrome (CPRS).
You might have sustained an injury at work, or even been exposed to vibrating tools in the workplace, which can cause conditions such as:
Every injury is different, so we'll work towards the exact compensation you need to help you recover and access further support if you need it. Get in touch today to see how we could help.
How Much Compensation Could I Receive for a Hand Injury?
Compensation is split up into two categories – general damages and special damages.
General damages will take into account the pain, suffering and loss of amenity you have suffered as part of your hand injury.
Special damages will account for the largest part of your compensation, because they will take your unique circumstances into account. This will include any financial impact caused by your injuries, such as loss of income, medical costs, travel or the costs any care and support you may need in the future.
Here are some guidelines for general damages that have been awarded for hand injuries – it's important to note these are just a guide and a baseline – you would receive special damages in addition to this.
Injury

Guidelines for general damages

Loss or loss of use of both hands

£140,660 to £201,490

Serious Damage to Both Hands

£55,820 to £84,570

Loss or loss of use of one hand

£96,160 to £109,650

Loss of index finger and middle or ring finger

 

£61,910 to £90,750

 

Loss of a thumb

 

£35,520 to £54,830

 

Loss of a little finger

 

£8,640 to £12,240

Serious hand injury with significant loss of use of the hand

£29,000 to £61,910

Very serious thumb injury

 

£19,600 to £35,010

 

Serious hand injury with full or close to full recovery

 

£5,720 to £13,280

 

Vibration white finger (VWF)

 

£2,990 to £38,430
Why Choose Simpson Millar?
Here are some of the reasons why you should choose Simpson Millar to help with your injury claim.
How the claim process works
Here's what to expect if you make a claim with us for your hand injury.
We'll contact the other party

If we think you've got a chance of getting compensation, we'll get in touch with the other party, to ask them to admit liability for your accident and hand injury. This might be your workplace, a local authority or a business.

We'll gather evidence

We'll start to collect evidence to prove that your injury happened because of someone else's actions or negligence. This might include CCTV footage, photos, witness statements or logbooks if it happened in your workplace.

You'll get a medical assessment

We'll send you to an independent medical expert, who will assess your injury and find out about how it has affected your life. We try to intervene early if we think you'd benefit from rehabilitation. Sometimes the other party can send you early interim payments, before the claim is settled.

We'll work out the compensation amount

Based on your medical assessment, we'll work out how much compensation you're owed and take this to the other party.

We'll settle your claim

If the other party does not accept liability, then the claim may have to go to Court. Luckily, this doesn't happen with most personal injury claims. If it does, we'll keep you informed and provide expert advice throughout the whole process.
Meet some of our Personal Injury Solicitors
How We've Helped People Claim Compensation for Hand Injuries
Here are just a few examples of how we have achieved compensation for people with hand injuries, to help them access the support and rehabilitation they need.
When we negotiate your compensation, we aim to get you the exact amount you need so you can access support and care to live the best quality of life possible, particularly if you have a long-term injury. Get in touch to see if you could be eligible to make a claim.
Get in touch, today!
Fill in the form below to get in touch with one of our dedicated team members, or call our team today on: 0808 239 3227