Brain and Head Injury Claims
Have you suffered a head injury that wasn't your fault? We can help with your brain injury claim on a No Win, No Fee basis. Get in touch with our team for free, clear legal advice today.

We're rated
'Excellent'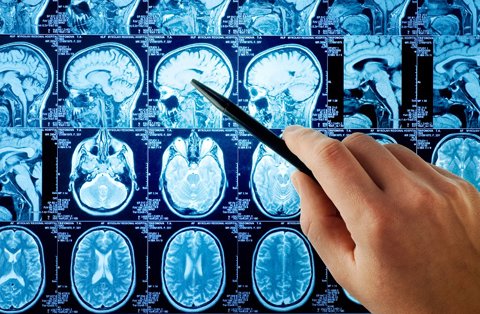 The brain is such an integral part of our bodies. It controls virtually everything we think, say, do and feel. So, it's no surprise that brain damage can affect every aspect of your life.
A brain injury can have a lasting impact on things like your career, relationships, physical health and mental wellbeing. That's bad enough in itself. But when the cause of your injury is avoidable and someone else is fully or partly at fault, you could claim head injury compensation.
By doing so, our Brain and Head Injury Claims Solicitors can help you get the support you need – financially, emotionally and medically.
Making a claim can hold the responsible party to account and even stop more injuries happening in the future. It can also help you or a loved one enjoy the best quality of life possible. So, if you think you might have a head injury claim, get in touch with our friendly advisors today.
What Can Cause A Brain Injury?
Some of the more common brain injury claims that we deal with include:
Road traffic accidents – whether you're a driver, motorcyclist, cyclist or pedestrian such as hitting your head on the dashboard, falling of your bike or motorcycle or being run over by a car.
Workplace accidents – such as falls including falling off a ladder, falling from scaffolding, being hit on the head by a falling object in warehouses, shops and building sites, falling out of a vehicle including falling off a lorry, a digger overturning, exposure to toxic substances, being assaulted at work by a customer or as a result of an armed robbery and electric shock.
Public place accidents – such as falls in shops, restaurants, parks, being struck on the head by branches and other falling objects such as objects falling from shelves in a supermarket, falling debris from a building site, falling objects from loads not properly secured on vehicles, electric shock and some accidents on holiday.
Horse Riding Accidents - such as falling from a horse or being kicked by a horse
Medical negligence – including birth injuries, misdiagnosis, surgical errors and delays in treatment.
Criminal injuries due to physical assault or shooting.
Military accidents – including training and parachute accidents.
The main thing when making a brain injury claim is that we can prove that someone else was at fault. And you can see from the above list how broad our claims experience is. If you're not sure if you have a claim, get in touch today and we'll put you fully in the picture.
What Are The Symptoms Of A Brain Injury?
The brain is the literal nerve centre of our bodies. As such, any injury or damage can show itself in a range of signs and symptoms. Not all of them will be physical either for example aBrain injury can also result in visual impairment.
Even with a minor or subtle brain injury, some of the common signs can include:
Difficulty concentrating or remembering things
Not being able to communicate properly – affecting your speech and/or including language
Problems making decisions
Struggling to plan and organise things
Fatigue or feeling tired
Altered sense of taste and smell
Sensitivity to light and/or sound
Dizziness/balance problems
Headaches or ringing in your ears
Sexual difficulties
Depression or a lack of motivation
Mood swings and angry outbursts
Personality changes
Visual impairment – this can range from visual field loss, visual acuity (clarity of vision) loss, double vision through to blindness in more severe cases
With more serious injuries, the signs and symptoms can be more visible – such as a seizure or a loss of consciousness. For all head injuries, however, it's essential that you get the right medical treatment as soon as you can.
The Different Types of Brain Injury
Even what feels like a minor head or brain injury can have a lasting impact. If you're involved in an accident, it can be helpful to know what type of injury you're dealing with. At Simpson Millar, our team has experience of supporting a wide range of head injury compensation claims.
We've worked on claims involving some of the most common types of injury, including:
Acquired Brain Injury (ABI)
Traumatic Brain Injury (TBI)
Hypoxic Brain Injury
Congenital Brain Damage
Subtle Brain Injury
How Do I Make A Brain Injury Claim?
It's traumatic enough to be involved in an accident that wasn't your fault. But, when it leaves you or a loved one with a serious brain injury, the impact can be truly life changing.
If this is something that you're dealing with, it's important to know that you have the right to claim head injury compensation. It can't undo the pain and suffering. But it could make a real difference as you get your life back on track.
The first step is to talk to specialist Brain Injury Solicitors with a track record in helping people like you. We offer a free claims assessment, which means you'll know right away if you have a claim. It all starts by getting in touch by requesting a callback.
No Win, No Fee Brain Injury Claims
At Simpson Millar, we take many head injury compensation claims on a No Win, No Fee basis. It means you can make a claim without worrying about the financial risk if it's not a success. You'll need the right insurance, but this is something we can help to arrange.
If you start your No Win, No Fee brain injury claim with us, there are no upfront costs to pay. In the unlikely event that your claim isn't successful, you won't pay any legal costs either.
The only time you might need to pay anything is when your claim is settled in your favour. Some of the legal costs are met by the other side. But the rest are covered from the compensation you receive. And that amount will always be a share of your settlement we agree in advance.
Find out more about No Win, No Fee brain and head injury claims with Simpson Millar.
How Much Compensation Will I Get For A Head Injury in England and Wales?
This ranges and damages are split between special and general damages. for different injury types.
Generally there the larger of the two is from special damages which are unique to you and can include things like home adaptations, rehabilitation, private treatment etc. The other part is general damages and like most personal injury lawyers we use the JSB Guidelines which state the ranges of compensation for a head injury are:
In extreme circumstances,between £240,000 and £345,000. A moderately serious brain damage costs between £186,000 and £241,000. Cases with moderate brain damage cost between £35,000 and £190,000. Mild brain injury costs between £14,380 to £30,500.
How Long Do I Have To Make a Brain Injury Claim?
In most cases, you have three years from the date of your accident to start your claim.
You can do this at any point during this period. But it's usually better to start a claim as soon as you can. This gives your Lawyer the best chance of collecting the evidence needed to make your claim successful. It also lets you access specialist treatment and services sooner.   
In some cases, there are exceptions to the three-year time limit – such as:
If the injured person lacks the mental capacity to make a claim themselves. The time limit is paused until they regain capacity, which means it can be indefinite.
If you're making a claim on behalf of a child. A claim can be started at any point until their 18th birthday. At this point, the three-year limit will then start.
If your injury is the result of an assault. You must usually start a criminal injury claim within two years.
What is the Claims Process?
You'll be kept updated by your Solicitor at each stage of your brain injury claim, which means nothing should come as a shock. And we'll tell you what you need to know in plain English. To find out more, get in touch with Simpson Millar today and get your free claims assessment.
Free Assessment of Your Enquiry

Talk to us and find out for free if you have a claim. By telling us about your injury in your own words, our legally trained advisors can let you know exactly where you stand.

Collecting Evidence

If you do have a claim and want to go ahead, we'll introduce your Brain Injury Lawyer. The first thing they'll do is start collecting evidence to build a strong case for you. This can include arranging an independent medical report.

Working Out Your Compensation

We'll work out how much head injury compensation you may get. We also assess your care needs now and in the future. After this, we'll submit your claim to the other side.

Negotiating

Your Solicitor will then negotiate with the other side on your behalf. Their aim is to get the best possible outcome for you. We are committed to taking the stress out of the litigation for you and we promote settlement meetings out of court known as joint settlement meetings and mediation to take away the strain of having to appear in Court where this can be avoided.

Your Claim May Go To Court

If your claim is disputed by the other side, there's a chance it could go to Court. This is extremely rare. But, if it does, rest assured we're with you every step of the way.

Receiving Your Compensation

If your claim is successful, you'll receive your compensation in a lump sum.

No Win, No Fee

We can take most claims on a No Win, No Fee basis. So, that means you'll pay nothing should your claim be unsuccessful.
Why Choose Simpson Millar?
A brain injury can be devastating – even more so if it's caused by someone else. Making a claim for head injury compensation can help you get the financial, medical and emotional support you need to move forward. And we know how important it is to have someone you can trust by your side. So, once you feel ready, here are a few good reasons to get in touch with our team.
Legal 500 Testimonials
Our work is recognised within the legal industry too. In the Legal 500, we're noted for "specialisms in brain injury". Meanwhile, Chambers and Partners highlights how we're "regularly instructed on brain injury cases". It's just one more reason why you can rely on us.
"Matthew Clayton secures incredible results for those for whom he acts. He will leave no stone unturned in seeking to secure the right result for clients"

Client

Legal 500 Testimonials

"Rose Gibson is head and shoulders above the competition in terms of client care"

Client

Legal 500 Testimonials

"Melanie Burden and Gulderen Salih are fantastic. The process was not always an easy one as a claimant but they were by my side every step of the way."

Client

Legal 500 Testimonials
FAQs about Brain and Head Injury Claims
Has a loved one suffered a severe injury that means they no longer have the mental capacity to make a claim themselves? If so, you could make a serious brain injury claim on their behalf. The same applies to parents or legal guardians of a child under the age of 18.
Like any other brain injury claim, we'll need to show that the other party was to blame. If you're not sure if you can, speak to our friendly legal experts to find out where you stand. We'll also tell you if you can actually make a claim on behalf of a loved one.
When you speak to us, we'll talk you through your options in plain English. We assess all claims for free and in confidence. And there's no obligation to start the process if you don't want to.
All brain injury claims can be complex. With all the factors involved, they can sometimes take a few years to settle. One reason is because the true impact on your life may only become known over time. And by settling too early, you could receive less compensation than you need.
Even though a claim may take time to settle, you can still get financial help in the meantime. If the other party accepts fault, we can get you interim payments to cover any immediate costs.
The financial aspect of your brain injury claim is just part of our work in supporting you and your family. Our dedicated Solicitors can also: 
Organise specialist treatment: Getting referrals in your local area can have a major impact on your We can work with your case manager to arrange care from different providers, help buy appropriate equipment and train any care staff you need.
Advise on relevant care services: Your case manager can tell you about the support you can get from your local authority and other services available nearby. Our Public Law team can also advise you on any legal steps you can take to access statutory funding.
Help with Court of Protection issues: In severe brain injury cases, various decisions must be made on behalf of the injured person under the Mental Capacity Act 2005. The people given this decision-making power are known as deputies. Our Court of Protection Solicitors can help you with any deputy issues and include the costs in your claim.
Help with a Personal Injury Trust and Benefits: If you can't work due to your head injury, your case manager can help you claim state benefits to ease any money worries. We also help clients with the benefits appeals process if they've been refused payments such as Personal Independence Payments.
When you receive your compensation, our Wills and Trusts team can help you to set up a Personal Injury Trust. This is usually when you receive your first interim payment. A Personal Injury Trust helps you to manage your compensation. But it also lets you keep claiming any benefits you're eligible for.
Friends and family have a huge role in helping a loved one to recover from a brain injury. Here are a few things you can do at home:
List everything your loved one can still do: Make the most out of everyday It only has to be simple things such as laying the table. These types of tasks can be helpful for helping the brain to re-learn how to work.
Find out about local support and facilities: Local activities, day centres and sports groups set up specifically for disabled people can have huge benefits. To start, they can provide a real psychological boost. But they can also help a loved one physically – while giving them the chance to meet others in similar situations.
Plan clear routines: This can help towards building up, but the schedule needs to be realistic. And it must include a range of mental and physical tasks.
Be aware of tiredness: Rest is just as important as doing tasks. So, build in time for relaxing. Watching TV, napping or listening to music are great ways to do this.
Celebrate achievements: It's uplifting to know that progress is being made. So, why not record any improvements and achievements along the way?
There can often be a financial impact of a brain injury – not least if you can't work.
If you're struggling to make ends meet due to your injury, you could be eligible for state welfare benefits. But the system can sometimes be confusing. That's why it's always a good idea to seek advice as you make your application.
You can also get lots of useful information on welfare benefits after brain injuries from Headway.
Driving is just one of many abilities that can be affected by a head injury. Before you get behind the wheel of your car, you should first take the following steps:
Speak to your doctor. They'll advise if it's safe for you to drive, based on your condition.
Tell the Drivers Medical Unit of the DVLA. Not doing so is a criminal offence, and it could make your insurance invalid.
Tell your insurance company. You may need to update your policy.
Get in touch, today!
Fill in the form below to get in touch with one of our dedicated team members, or call our team today on: 0808 239 3227