Hip Injury Claims
For free legal advice about you hip or pelvis injury call our leading Personal Injury lawyers. We could deal with your claim on a No Win, No Fee basis.

We're rated
'Excellent'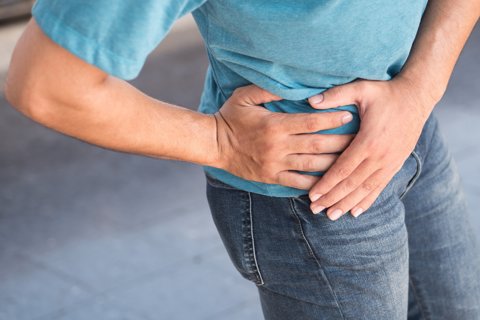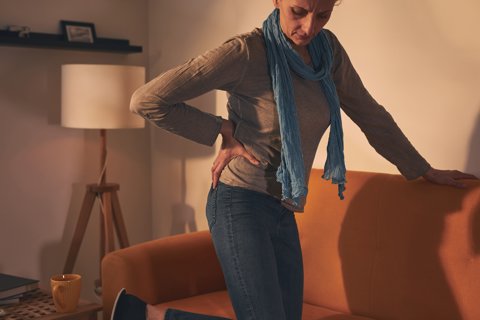 Hip and pelvis injuries can be extremely debilitating and can affect you throughout your life, causing flare-ups of pain, mobility issues and even the need for multiple surgeries. Very severe pelvic injuries can have as serious an impact on a person as losing a leg would. The pain from your hips or pelvis can extend into your groin, buttocks, back or legs, and immobility after a hip injury can increase your risk of blood clots e.g. Deep Vein Thrombosis. If a medical expert determines that this, or any other conditions, were caused by your accident, this can form the basis of your claim.
 After an injury, you sadly may struggle to live the same quality of life you did before and tasks like looking after your family and work can be extremely difficult and impossible in some cases without assistance.  
Some hip or pelvis problems are caused by normal age-related changes, but elderly people with more fragile bones can be particularly vulnerable to hip and pelvis fractures from falling.
However, if you were injured in an accident that was someone else's fault, which caused your injury or made an existing condition worse, our Personal Injury lawyers could help you secure thousands of pounds in compensation on a No Win, No Fee basis to help with your recovery and reclaim financial losses such as not being able to work.
You may have been unable to work because of your injury, whether you were out of work for weeks or months, or you may even need a complete career change. Compensation can help with financial problems resulting from a loss of earnings, and will account for any income you may lose as a result of the injury in the future too.
Some common causes of hip injuries, which we could help you claim compensation for, are:
If we can prove that someone else was responsible for your injury, even if you were partly at fault, you could be entitled to compensation that can help you recover and rebuild your life. Workplaces, road users, businesses and councils have a legal duty of care to keep you safe from injury, so if we can prove that they were negligent in this duty, you could access thousands of pounds to help you focus on your recovery.
Your hip or pelvis injury might require specialist rehabilitation, which compensation can help you access, so you can learn to adjust to life with your injury and improve your mobility. If the other party admit responsibility, we could even ask them to pay part of your compensation early in interim payments to help you urgently access lost earnings or get immediate care.
To see how we can help you make a claim, simply call our Personal Injury lawyers who will offer you a Free Case Assessment. We'll speak to you about how your hip was injured and how it is affecting you now and we'll let you know the next steps.
What Type of Hip/Pelvis Injury Could I Claim Compensation For?
There are many different types of hip and pelvis injuries that we could help you claim compensation for. With our years of experience, we know that every injury and accident is different, so get in touch and let us know how your injury is affecting you so we can see how we can help.
We have a track record helping people make claims for:
Some people have a good chance of recovering fully from a hip/pelvis injury, while others unfortunately experience life-long pain and discomfort. As part of your claim, we'll send you to an independent medical expert so we can assess this and base your compensation amount on your exact needs – both now and in the future.
How Much Compensation Could I Receive for my Pelvis or Hip Injury?
The exact compensation you could receive will depend on your situation and how much you have been able to recover from your injury. We've included some figures below as a guide, but it's worth you getting in touch with our Personal Injury team to see what you could be entitled to.
Compensation is split up into two parts – general damages and special damages:
General damages will take into account the pain, suffering and loss of amenity you have suffered as part of your pelvis or hip injury.
Special damages will often make up the largest part of your compensation, because they will take your unique circumstances into account. This will include any financial impact caused by your injuries, such as loss of income, medical costs, or the costs any care and support you may need in the future.
Here are some guidelines for average figure of the general damages part of your claim that could been awarded for hip and pelvis injuries – you will notice these averages are set in ranges, so your exact amount will depend on how severe your injury is. You would receive special damages in addition to the figure below.
| | |
| --- | --- |
| Injury | Guidelines for general damages |
| Severe injuries that can result in a substantial disability e.g. lack of bladder/bowel control, loss of sexual function, hip deformities or the need for surgery | £39,170 to £130,930 |
| Significant injuries to the pelvis/hip without major permanent disability, but ones which may require revisionist surgery | £12,590 to £39,170 |
| Less serious injuries resulting in little/no disability e.g. soft tissue injuries, or fractures with a complete recovery | £3,950 to £12,590 |
Why Choose Simpson Millar?
Here are some of the reasons why you should choose Simpson Millar to help with your injury claim.
How Does the Hip/Pelvis Injury Claims Process Work?
Here is what you can expect from the process once you make a claim with our Personal Injury team at Simpson Millar.
We'll contact the other party

We'll ask the other side to accept liability for the accident that caused your hip injury. If they do, we can ask them to make early interim payments of your compensation if you need medical care or financial support urgently.

We'll gather evidence

Our team will gather the evidence we need to help support your case. This might include CCTV footage, photos, eyewitnesses, medical reports and equipment maintenance logbooks if the accident happened in your workplace. You can help us by keeping as much evidence as you can on your side, but don't worry about having everything to hand when you get in touch.

You'll receive a medical assessment

We will send you to an independent medical expert who will create a report, detailing the impact your pelvis/hip injury is having on your life, any rehabilitation needs you may have, as well as any care and support you might need in the future.

We'll work out the compensation amount

Based on your medical assessment and evidence we have collected, we will work out how much compensation you should get.

We'll settle your claim

We'll negotiate the compensation settlement that you deserve. Most Personal Injury claims are settled without the need to go to Court, but if this does happen, our lawyers will be able to support and represent you throughout to get the best outcome for you.
FAQs about Hip Injury Claims
Our Personal Injury lawyers handle many claims on No Win, No Fees basis. This means you don't have to worry about paying us any fees upfront and you don't pay us anything unless we win your case. For more information, get in touch today for a Free Case Assessment and our friendly team will talk you through this.
You usually have three years to make a hip injury claim from the date your accident happened. However we'd recommend you get in touch as soon as possible so we can start the process of your claim and help you access any urgent care or support you may need.
If you're claiming compensation on behalf of a child, you can make a claim at any point until they turn 18. Once they turn 18, they'll have until their 21st birthday to start a claim themselves.
You can claim on behalf of a child at any time until they turn 18. Once they turn 18, they can make the claim for themselves up until their 21st birthday.
Hip injuries can be particularly common in older people who can have fragile joints and bones and be vulnerable to falling. You may be looking to make a claim on behalf of an older family member who lacks the capacity to make decisions for themselves, perhaps because of a condition like dementia. In these cases, it's possible to make a claim on someone else's behalf – our dedicated Court of Protection team can assist you if you need help making decisions in someone else's best interest.
It's also possible to make a claim on behalf of someone who lacks mental capacity, for example a family member with a learning disability.
You may be entitled to compensation if your injury is the result of one of the following:
An accident in your workplace or as part of your time in the military. For example, you may have crushed your hip or fallen from height. If your employer failed to meet their legal responsibilities and meet their duty of care to you, we could help you claim for compensation. For example, they may have failed to provide adequate health and safety training or take action to fix or remove hazards in the workplace;
A road traffic accident – you might have injured your hip or pelvis if you were a driver, motorcyclist, passenger, pedestrian, cyclist etc in a high-impact road traffic accident. If we can prove that someone else was fully or partially responsible, you may be able to claim compensation against the other party, to help you recover and rebuild your life.
An accident in a public place – you may have injured your hip if you slipped on an icy pavement that should've been gritted. Businesses and councils should have put in place safety measures, as they have a lawful responsibility to make their premises safe for public use, so you may be able to claim for compensation if they failed in this duty of care.
Medical negligence – your hip/pelvis injury may sadly be the result of medical negligence, where a medical professional has given you substandard care which either caused your injury, or made your condition worse. You could make a claim for compensation if a doctor made a mistake or oversight that could have been avoided, for example if an error was made during surgery, causing an existing condition to get worse, or your hip/pelvis fracture was missed on an x-ray.
A sports injury – hip injuries can be very common in sports like football, tennis and gymnastics and sometimes nothing could have been done to prevent it. However, if someone else intentionally caused your injury or the sporting venue was not made safe enough, we could help you make a claim against the organisation responsible.
The person or company who pays for your compensation will depend on who was responsible for your accident. For example:
If your pelvis or hip injury happened at work, your employer should be covered by insurance – so you wouldn't be making a claim 'directly' against your employer;
If you suffered your hip/pelvis injury in public, the council or business in charge of a venue or public space may be held responsible, and would pay your compensation. An example of this would be injuring your hip/pelvis in a high impact accident on a fairground;
If you sustained a hip injury while slipping/falling in a shop, restaurant or other business, the company in charge will usually be covered by their own insurance, which would pay your compensation;
If a Road Traffic Accident caused your pelvis or hip injury, this will usually be covered by the other road user's motor insurance. If the responsible road user was uninsured or we cannot trace them, you may be able to claim compensation from the Motor Insurers' Bureau (MIB).
As Personal Injury experts we have a track record of making successful claims for people so we would never take on your case if we did not think there was a chance of you being able to achieve compensation, even if you were somewhat responsible for your injury.
We will do everything in our power to collect evidence and negotiate the best possible settlement for you. However, if the other party deny responsibility, we may have to issue court proceedings. This does not happen with the majority of Personal Injury cases, but if it does, our experts will support you throughout and represent you throughout.
Pelvis and hip injuries can vary widely in terms of how long they affect people for and how severe they are. You might have multiple injuries from an accident, or be dealing with psychological effects in the aftermath of your accident, such as depression or even Post Traumatic Stress Disorder. We will assess the overall impact of all your injuries so that you can achieve the compensation you deserve.
Hip/pelvis injuries can affect many aspects of your life, and compensation can help you access aids, adaptations and different types of therapy to help you live the best quality of life possible with your injury. For example:
Therapy such as counselling or Cognitive Behavioural Therapy (CBT) to help you cope with the changes and emotional challenges that have been brought about as a result of your hip injury/accident;
Adaptations to your home or different handles and aids to use around the house to help with your movement;
The cost of training to change career if you can no longer work at your old job due to a permanent hip/pelvic disability;
Any extra support or care you need around the house e.g. with cleaning and chores;
Travel costs you've incurred e.g. for appointments, scans and surgeries;
Support and rehabilitation you might need – both now and in the future.
To see if you'd be eligible to make a claim for compensation, get in touch with our specialist team today or request a callback.
Whilst your Personal Injury solicitor is settling your compensation claim, we can help you access interim payments of compensation if the other party accept responsibility. These payments can cover urgent costs such as:
Loss of earnings;
Daily household expenses;
Aids and adaptations such as walking sticks, reachers or hip braces;
Private medical treatment, rehabilitation, physiotherapy and care you may need.
Get in touch, today!
Fill in the form below to get in touch with one of our dedicated team members, or call our team today on: 0808 239 3227