Abuse in Foster Care
For free legal advice call our Abuse Claims Solicitors and we will help you. Ask about Legal Aid or if we can deal with your claim on a No Win, No Fee basis

We're rated
'Excellent'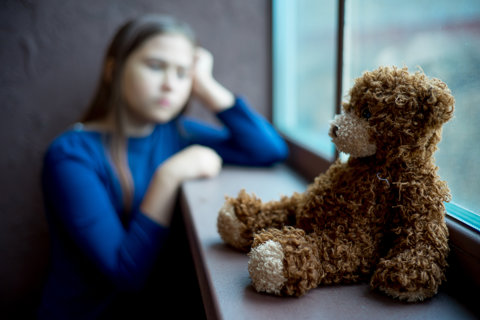 Helping people abused or neglected in foster care
When children are taken into care by the local authority they may be placed into foster care, this can be on a short or long term basis and some children may have more than one foster placement over the course of their time in local authority care.
If you experienced neglect or abuse (physical or sexual) whilst in foster care we can help you make a claim for compensation against the local authority responsible for the selection and monitoring of the foster carer. If the foster care arrangement was made through a private fostering agency, a claim could be made against them. It may also be possible to bring a claim directly against the foster carer who neglected or abused you.  
If you were abused by someone else whilst in foster care for example your social worker we may also be able to help you make a claim for compensation against the local authority.
Our friendly and approachable team have years of experience in dealing with the most complex abuse cases, and we work hard for fair and just outcomes.
When you are ready to talk about your experiences in foster care, we'll give you a free initial consultation and let you know if we can help you to bring a claim.
Depending on your financial situation, you could qualify for Legal Aid. If you are not eligible for Legal Aid we could deal with your case on a No Win, No Fee basis.
Why Should I Make a Claim?
It can be a difficult decision to make, but for some abuse survivors, making a claim through the civil courts can be the only way to get some form of justice and recognition, particularly if the abuser was not convicted in a criminal court.
It's often not about the compensation you'll get in a civil claim, but any compensation you do receive should reflect as much as possible the pain and suffering you've been through and may still be going through now. It can also help you to get the treatment you need to help your recovery from the abuse you've suffered.
We're happy to talk you through the claims process so you're clear about what will happen and you're under no obligation to make a claim. We want you to be comfortable with the process and with your Solicitor so get in touch for a free, no obligation conversation.
Why Choose Simpson Millar?
At Simpson Millar we want to help you. We are proud of our track record and the comments from our clients which is at the end of the day why we do the work we do.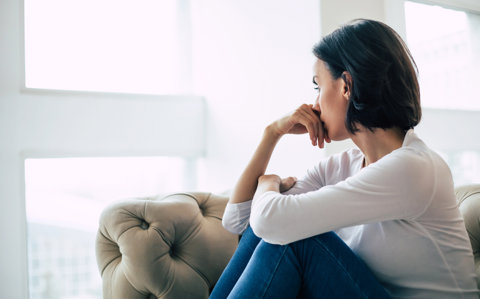 We Helped a Woman Abused by her Foster Mother
We represented a 23-year-old woman who claimed compensation for physical and emotional abuse she suffered by her former foster mother when she was a child. She was placed with her foster mother when she was just 6 years old and reported to the police when she turned 18.
The foster mother was convicted and sentenced to 12 years in prison for the abuse of our client and two other children in the household. With our help, she was awarded more than £146,000 in compensation. This amount reflects her pain and suffering throughout the abuse and afterwards, her lost earnings and the cost of potential future therapy to support her recovery.
Our clients rate us as
'Excellent'

4.5 out of 5 based off 2457 reviews
What is the Claims Process?
Free Assessment of Your Enquiry

We'll discuss key details of your claim during your free initial consultation and explain how we can help you.

Collecting Evidence

If we take on your claim, we'll gather evidence such as documents and records including your social care records.

Medical Report

We may arrange an independent medical assessment with a medical expert. The expert will prepare a medical report outlining how the abuse has affected you and any treatment you need now and any future needs you may have.

Notification of your Claim

We'll provide details of your claim to the local authority and start negotiations for a fair and appropriate settlement that meets your needs and reflects what you've been through.

Settle Your Claim

Most abuse cases don't go to Court, but if it does, we'll be here to advise you one step at a time. We'll instruct a Barrister to advise on your claim and to represent you at court.
FAQs about Foster Care Abuse Claims
If the abuse occurred in childhood, you have until your 21st birthday to issue court proceedings in order to bring a claim for the abuse you suffered within time.
Importantly, it is well recognised that it often takes survivors of abuse a long time to talk about what happened to them. In some circumstances, the court can be persuaded to allow claims to proceed out of time.
Even if the abuse occurred many years ago, you may still be able to bring a claim and we can advise you whether we think we can persuade the court to allow your case to proceed out of time.
Depending on your financial situation, you could be eligible to apply for Legal Aid. We could deal with your claim on a No Win, No Fee basis - just ask us for details. If you have a Legal Expenses Insurance policy, you could also use this. These policies are usually bought as an addition to a home or motor insurance policy.
We can talk you through all your options and give you advice on which one is best for you.
When the abuse occurred there may also have been a breach of your human rights (under the Human Rights Act 1998) and a claim should be brought within one year of the breach
You could make a Criminal Injuries Compensation claim for the abuse you experienced whilst in the care of the Local Authority, if you have reported the abuse to the police. We'll consider if you have a Criminal Injuries Compensation claim.
Get in touch, today!
Fill in the form below to get in touch with one of our dedicated team members, or call our team today on: 0808 239 1287