Solicitors in Manchester
Chancery Place
50 Brown St
Manchester
M2 2JT
Please do not write to this address, all post should be sent to '39 St Paul's Street, Leeds, LS1 2JG'
Opening Hours:
Monday to Friday 9:00am-6:00pm
Tel: 0161 825 7323
Fax: 0345 357 9399
Email: [email protected]
Write To Us
We manage all of our documents centrally so we can provide an efficient service. All documents and correspondence should be clearly marked with our reference number and sent to:
Simpson Millar LLP
39 St Paul's Street
Leeds
LS1 2JG
How our Solicitors in Manchester can help you
At Simpson Millar Solicitors, our process is designed to make your experience with us as easy and effective as possible. Through transparent communication and high-quality legal services, you can rest assured knowing your case is in the best hands.

We pride ourselves on being honest and personable. This means no hidden solicitor fees, no unexpected costs, and someone by your side throughout the process to clearly explain everything to you.

Contact our lawyers today for specialist, effective legal advice.
Directions to our Manchester Office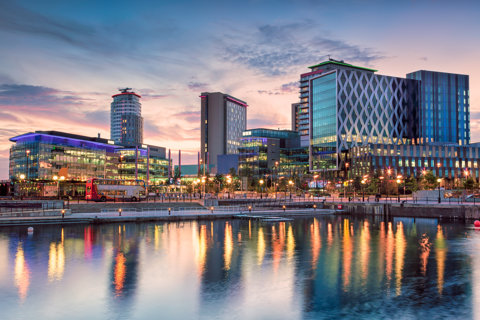 Travelling by Train/Tram
Driving to our Manchester Office
Our Manchester office is on Brown Street, just off King Street which is close to St Peter's Square and Deansgate, and a short drive from the M602/A57(M) motorways. It has limited on-street parking in front of the office. Check Parkopedia for the best car park.
Meet some of our Manchester office team
Other areas we advise on
Our Education Solicitors in Manchester are part of the largest team of Education Law specialists in the UK. We can help you find the right solutions for your child, so they receive the education they deserve.

If you've developed a disease or injury as a result of your work, such as an asbestos-related illness or noise-induced hearing loss, our Industrial Disease Solicitors can advise you and help you claim compensation.
Simpson Millar in Numbers
We're helping people just like you all over the UK! Get in touch with our dedicated team today!
About Simpson Millar
Simpson Millar is a leading law firm with a Manchester office conveniently located in the heart of the city. Our central location makes it easy for our clients to access our services and receive the legal advice they need.

Our team of solicitors in Manchester are highly experienced in dealing with various personal injury claims, including road traffic accidents and medical negligence. We also have expertise in Family law, abuse claims, and Care proceedings.

At Simpson Millar, we pride ourselves on providing our clients with reliable and experienced legal advice. Our Manchester office is staffed by a team of dedicated professionals committed to helping our clients achieve the best possible outcome for their cases.

If you're looking for a trusted legal partner in Manchester, look no further than Simpson Millar. Contact us today to schedule a consultation with one of our experienced solicitors.
Get in touch, today!
Fill in the form below to get in touch with one of our dedicated team members, or call our team today on: 0161 516 1890