Road Traffic Accident Claims
Have you been hurt in an accident that wasn't your fault? Our Road Traffic Accident Solicitors are here to help. Call us now to find out if you could claim compensation on a No Win, No Fee basis.
Most Visited Pages

We're rated
'Excellent'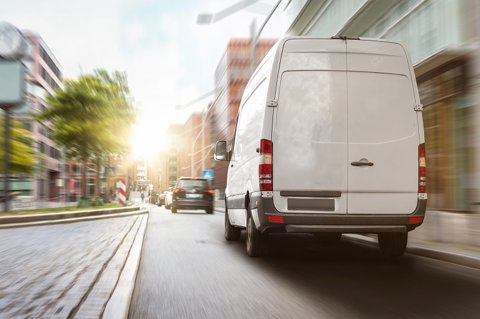 A road traffic accident can have a significant impact on your life. If your injuries are particularly serious, they can turn your world upside down. The suffering, pain, and distress of this are bad enough. But what if you know someone else is responsible?
That's where our specialist Personal Injury Solicitors can help.
Simpson Millar can offer expert legal advice on your road traffic accident claim – no matter how it happened. You could be the driver of a car or a passenger on a motorbike. You can also claim compensation if you're a cyclist or pedestrian and have been injured by another road user.
Our Road Traffic Accident Solicitors can help you to claim the compensation you need to rebuild your life. Dealing with the aftermath of an accident is hard enough. But the thought of recovery and rehabilitation can add to that. Making a claim is designed to make sure you get the support you need to get through it. And that's why we're here to help.
If you think you have a claim, contact us today. Our specialist Solicitors have a huge amount of experience with these types of claims. With our Free Claims Assessment, we'll let you know not only if you have a claim, but if we can take it on a No Win, No Fee basis.
How We Can Help You With a Road Traffic Accident Claim
Let us help you if you're injured in an accident that wasn't your fault. Our Road Traffic Accident Solicitors have the skills and knowledge to handle any of the following claims:
What causes road traffic accidents?
There's no one single cause. Anything has the potential to cause a road traffic accident. In some cases, an accident can't be avoided. But there are many more where the actions – or inactions – of a road user is the root cause of an accident. 
Our Road Traffic Accident Solicitors work on a range of claims. It could be that you're the victim of driver error. Or it could be down to the deliberate actions of a motorist, such as speeding. No matter the cause, you may have a claim – and we may be able to help.
How common are RTAs in the UK?
The UK has some of the safest roads in Europe. But that's little consolation if you're involved in a road traffic accident. In 2020, official government data showed there were 91,199 reported RTAs in the UK – resulting in 115,584 casualties. Of that number, there were 1,460 reported deaths.
Can I Make a Road Traffic Accident Claim?
The law in England and Wales says a road traffic accident can be anything that results in "bodily injury to any person or damage to property" involving "a motor vehicle on a road or other public place". If this happens to you and you weren't at fault, you could have a claim.
You could make a road traffic personal injury claim even if you were partly at fault too. The only way to be sure, however, is to contact us. We offer a Free Claims Assessment to help you see if you have a claim. And we'll even tell you if we can support you on a No Win, No Fee basis.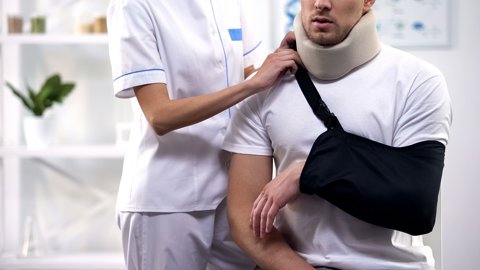 What Can I Claim Compensation For?
Injured in an accident that wasn't your fault? You could claim road traffic accident compensation – no matter if you're a driver, passenger, pedestrian, or motorcyclist (pillion or cyclist).
This compensation can cover:
Your injuries
Your pain and suffering
Any lost earnings or income
Damage to your car, motorcycle, scooter, or bicycle
Damage to personal property – such as a mobile phone, satnav, laptop, child car seats, motorcycle or cycling clothing, and helmets
Rehabilitation and any other treatment you need
Extra costs, such as prescription charges and taxi fares
Care and assistance provided by friends and relatives
Home modifications (or the cost of suitable property) if you're left with a disability
Any other aides or modifications you need to your home, car, or motorcycle
Getting compensation can be so vital after being involved in a road accident. It can fund medical treatment, rehabilitation and any care you need. It also provides much-needed financial support for you and your family. Contact our expert Solicitors today if you think you might have a claim.
Why should I make a road traffic accident claim?
First, the reason for making a claim is to get justice. If you're seriously injured through no fault of your own, a claim recognises that fact. From that recognition, you may get the compensation you need to help you recover – be that treatment, rehabilitation, or something else.
A claim can also make sure that no one else goes through the same thing again. If the accident is the result of poor work or practices, your claim could bring about changes to how things are done in future. And hopefully, that will help to reduce the number of accidents
How Much Does It Cost To Make a Claim?
We deal with most road traffic accident claims on a No Win, No Fee basis. In practice, this means you won't have to pay a penny if your case doesn't win. We can tell you if your claim qualifies for No Win, No Fee as part of our Free Claims Assessment when you get in touch.
How Long Do Road Traffic Accident Claims Take?
We can't tell you for sure. All claims are different and will depend on several factors. The type of accident, the nature of your injuries, and whether the other party accepts fault will all affect how long your claim might take. But our Road Traffic Accident Solicitors will make sure you're kept in the loop at all times with how your case is progressing.
How much compensation could I get?
Much like the length of time your claim can take, there's no hard and fast rule as to the amount of compensation you could get. The total amount is decided by a range of factors, most of which are unique to you and your accident.
In all personal injury claims, the amount is divided into General Damages and Special Damages. 
General Damages relate to the type and severity of your injuries. It can be easier to predict because Judicial College Guidelines set out compensation amounts. But Special Damages are always unique to your situation – such as treatment needs and lost earnings.
Who pays compensation in a road traffic accident claim?
The compensation in a road traffic accident claim is paid by the insurer of the other party when fault is accepted.
What if the other driver is uninsured?
In some claims, the other driver in a road traffic accident could be uninsured. This isn't an issue, however. Our Road Traffic Accident Solicitors have worked in cases where this has happened. If this happens to you, your legal rights are still protected – and a claim will be made to the Motor Insurers' Bureau (MIB).
How Long Do I Have To Make a Claim for a Road Traffic Accident?
In England and Wales, you have three years to make a road traffic accident claim from the date it happened.
But it can be important to make your claim as early as possible. This gives us more time to build a strong case. Meanwhile, the details will be easier for any witnesses to remember.
There are exceptions to this time limit. If a child is injured in a traffic accident, you can claim on their behalf while they're still a minor. Otherwise, they'll have three years from the date of their 18th birthday to start a claim.
Any time limits to make road traffic accident compensation claims are paused if you – or a loved one – doesn't have capacity. This can be either due to the accident or for another reason.
Not sure if you can make a claim either for yourself or for someone else? Contact us now and get a Free Claims Assessment so you know for sure.
Can I Start A Claim For Someone Else?
You can – as long as the person:
Is under the age of 18
Died in the accident
Lacks capacity to make the claim  themselves
Expert Road Traffic Accident Claims Solicitors
At Simpson Millar, our Road Traffic Accident Claims Solicitors can give you the support you need, when you need it. The aftermath of an accident is always traumatic. There's so much to process. And that can be much harder when you're seriously injured and someone else is at fault.
We aim to make it easier for you.
In both the 2022 editions of the Legal 500 and Chambers & Partners, our team is recognised for the quality of road traffic accident claims expertise. That's because our Solicitors are committed to achieving the best outcome for you. We listen to you, we support you, and we're honest with you. Above all, we want to make sure that you get what you need to get your life back on track.
The compensation you may receive can help you get the care, support, and treatment you need. This can include things such as:
Physiotherapy
Counselling
Home adaptations
Prosthetics
Mobility aids
Occupational therapy
No matter what you need to rebuild your life, our Road Traffic Accident Solicitors can help make that happen. It all starts with a phone call – so contact us today to see how we can help
Why Choose Simpson Millar?
We know how vital it is to be able to trust your Solicitor. For some, a road traffic accident claim can feel like a stressful situation. But it needn't be. Our team's number one aim is to make sure you're at ease at all stages of the process. 
Our Major Trauma Team
If you or a loved one suffers a life-changing injury, let us help you get the support and advice you need. With Simpson Millar, you have a whole team on your side.
First, we have some of the best Road Traffic Accident Solicitors in England and Wales. Next, you can call on other specialist legal teams who are ready to meet all your needs.
It's yet more reassurance that you're coming to the right place when you choose Simpson Millar.
We understand you're probably facing many day-to-day challenges after your injury. So, we aim to make dealing with any legal issues as seamless and stress-free as possible.
That way, you can focus on your recovery – and living a fulfilling, independent life.
Our dedicated team have the experience and knowledge to guide you through the whole process. It can be a hard decision to choose Road Traffic Accident Solicitors you can trust to help you. But we hope that our team can prove that you're making the best choice with Simpson Millar.
Meet some of our Road Traffic Accident Claims Team
What Type of Rehabilitation Can I Get?
Each person is unique. So too are the injuries you might suffer in accident. Your rehabilitation is tailored to you, which means it could include one (or more) of the following:
Physiotherapy to help restore movement and function when you're injured or left with a disability.
Counselling for when you're struggling with emotional symptoms following an accident – such as anxiety and depression.
Home adaptations if you sustain a serious injury that affects your mobility or have a limb amputated. You might need to make changes to your home so you can still live a full and independent life.
Prosthetic limbs if you have a limb amputated. We can help you find the highest-quality prosthetics because of your accident.
Mobility aids if you're struggling with movement. Extra equipment such as wheelchairs or stairlifts can sometimes be necessary after a serious road accident.
Occupational therapy can help you learn how to adapt to a new situation, and how you can effectively live with your disability.
What Is The Road Traffic Accident Claims Process?
A lot of people we support are often claiming for the first time. It's not unusual to worry about how complicated the process will be. But our expert Road Accident Traffic Solicitors have huge experience in this area. And they're here to make the claims process as easy as possible.
Here's what you can expect when you choose Simpson Millar.
Free Claims Assessment

We review the circumstances of your accident and complete a free claims assessment. By doing this, we can quickly tell you if you have a claim.

Getting the Evidence

Once we take your case on, we start getting the evidence needed – such as police reports, witness statements, or photos of the accident scene. We also get any CCTV, dashcam or helmet cam footage that's available.

Medical Expert Report

We'll arrange for you to see an impartial medical expert. The expert will produce a report on your injuries and how they're affecting your life. This is highly valuable evidence and helps us decide how much compensation you should get.

Financial Impact of Your Injuries

It's important for us to include the financial impact of your accident into your claim. In some cases, you may not work again. So, we'll work out your immediate and future financial losses to be included

Who's at Fault?

We'll talk to the insurance company of the other party and ask them to accept responsibility for your accident. This is also known as liability.

Interim Payment

If the other side accepts some or full responsibility, we can apply for an interim compensation payment. With this, you can get urgent medical or rehabilitation support – or help you financially if you can't work.

Going to Court

Road traffic accident claims rarely go to Court. But, if yours does, don't worry. We'll support you until your claim is settled one way or the other.
What Our Clients Think of Us
"I would strongly recommend your company to anyone!! It has taken a longtime to it's fruition however I feel this is the appropriate conclusion, I can only thank all parties for their due diligence!! It has been my pleasure in working alongside what I believe to be the "A-team" & cannot thank you all enough for your intervention."

"The service and help received from Adele Farnaby and your team has been amazing, second to none. I am truly grateful for all the time and effort you have put in to bring some closure to this issue. We are truly grateful to you all."

"Jason at Simpson Millar helped me a great deal, he made every step an easy one, communicated very easily and friendly and was a pleasure to deal with"
Get in touch, today!
Fill in the form below to get in touch with one of our dedicated team members, or call our team today on: 0808 239 6443