Electric Shock Injury Claims
If you've suffered an electric shock injury, our Serious Injury Solicitors could help you. Get in touch today for no win, no fee support.

We're rated
'Excellent'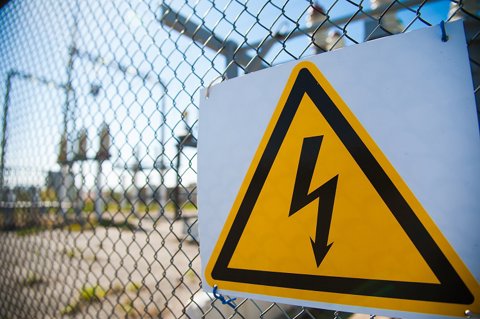 If you've suffered an electric shock injury, you'll know that the physical and mental impact on your life can be huge.
Our experienced Serious Injury Solicitors can work with you to get rehabilitation, financial support and compensation, often on a No Win, No Fee basis.
Our team have years of combined experience handling these kind of claims. We can offer a free claims assessment that will help us understand more about your injury and the impact on your life.
Types of Electric Shock Injury Claims
Our Serious Injury Team have years of experience helping people who have suffered physical injuries from electric shock, these include:
entry and exit wounds (where the electric current has entered and exited the body);
muscle spasms;
fractures – sometimes caused by muscle spasms and by being thrown by the force of the shock;
breathing difficulties;
irregular heartbeat;
cardiac arrest;
Compartment Syndrome – a potentially life-threatening condition that can happen when fluid collects from muscle tissue damaged by the electric current;
Rhabomyolysis (a breakdown of damaged skeletal muscle).
As well as some of the more immediate and visible symptoms, many people who have suffered an electric shock can go on to experience a range of psychological symptoms. This is sometimes referred to as Post Electric Shock Syndrome and can include:
depression;
anxiety;
memory loss;
confusion;
sleep disturbance;
fatigue;
cardiac arrythmia.
A lot of people people who have suffered an electric shock also report ongoing chronic pain, especially if they've suffered a nerve injury. A common condition resulting from electric shock is Complex Regional Pain Syndrome (CRPS).
Because people often think they are going to die at the time they have an electric shock it is also common to develop Post Traumatic Stress Disorder (PTSD).
Sadly, in some cases an electric shock will be fatal.
If your loved one was killed by an electric shock, we can advise if you and your family can make a claim for the fatal accident and funeral expenses. We can also let you know if you can bring a dependency claim which will support the financial dependents of the person who has died.
Why Choose Simpson Millar?
At Simpson Millar we want to help you. We are proud of our track record and the comments from our clients which is at the end of the day why we do the work we do.
How We Value Your Claim
Our Serious Injury Solicitors will value your case based on your specific circumstances, so it fully reflects your individual needs. We'll look at factors such as:
how much pain and suffering you've gone through;
the overall impact of your symptoms;
whether you can still work;
if you need medication to manage the pain, and if so, how much this will cost and what side-effects it could have;
what current and future treatment you need;
what areas of your body have been affected by the electric shock;
the psychological impact of your electric shock;
your age and long-term prognosis.
If you've been burned as a result of an electric shock, we'll also consider:
the severity of your burns;
the cost of treatment to manage your burns and protect your skin in future – this will often include specialised moisturising creams and high-grade UV Sun Protection;
the cost of cosmetic treatment to manage the appearance of any scarring from your burns;
We'll also look at the financial consequences of living with the effects of an electric shock injury and make sure any losses are reflected in your compensation.
This will include everything from any loss of earnings you've experienced to the cost of travelling to and from medical appointments.  We also take a look into the future and assess your ongoing needs with the help of medical experts.
What is the Claims Process?
You'll have a free claims assessment

One of our Serious Injury Solicitors will speak with you about what happened and how your life has changed, then look at how we can best help you

You'll be given a lead solicitor

They will be your first point of contact and will work on your case throughout your claim

We'll reach out to the other party

A letter will be sent to the employer or business responsible for your accident and ask them to admit responsibility

Interim Payment of compensation

We can ask for this if the other side admits full or partial responsibility. This will help you financially while we settle your claim.

We'll get medical reports

Medical experts will assess the impact of your injury on your life and help us find out how much rehabilitation you need and how much compensation you should get.

Collecting of evidence

This will be used to help us support your claim

Compensation is given

We'll work to get your compensation as quickly as possible.
FAQs about Electric Shock Injuries
Electric shock injuries are rare, but the effects can be severe or even fatal. Our team of Solicitors are highly specialised and have years of experience dealing with different types of electric shock resulting from a number of different situations.
Electric shock can happen in almost any situation where there is electrical equipment involved, it occurs when someone has direct contact with a high-voltage current that then travels through the body. Common causes of electric shock include:
electrical overloading;
a faulty switch;
a faulty appliance;
faulty and damaged equipment;
lacking maintenance of electrical equipment;
equipment overheating;
contact with overhead line (on railways);
electricity touching water, if for example there has been a leak or electrical equipment is used outside when it is raining.
Not everyone will have the same experience and the level and type of injury from an electric shock can vary. We can look at your situation with you as part of a free claims assessment to set out how we can help you.
Experiencing a serious injury is life changing and can bring with it a large amount of stress. If we can help with your claim, we'll put all our efforts into taking away some of this pressure so you can focus on your recovery. 
There's no single 'one size fits all' treatment if you're recovering from an electric shock. This is because the symptoms can be so varied. But often people will benefit from a multi-disciplinary approach to a range of different treatments, including:
wound care management for your burns;
physical rehabilitation, including input from occupational therapists and physiotherapists with psychological support;
prescribed pain relief medication;
vocational rehabilitation – this will assist you in returning to work if you are fit to. It can also advise you on other suitable jobs you can re-train to do;
neuropsychological treatment and support – to help cope with memory loss, fatigue, difficulty sleeping and decision making.
The earlier you can access treatment for the effects of your electric shock, the better the outcome is likely to be. If the other party accepts responsibility for your condition, we can ask for interim payments of compensation. This will mean you can access some of this necessary care and treatment before the case fully settles.
We don't want you to have to wait until legal proceedings have ended before you get the support you urgently need, so you can rely on us to push for you to get it without delay.
Most of our Personal Injury cases are handled on a No Win No Fee basis, so you won't have to pay our legal fees unless your claim is successful. Get in touch with our team for more details.
Get in touch, today!
Fill in the form below to get in touch with one of our dedicated team members, or call our team today on: 0808 239 3227