Personal Injury Claims
Have you been injured in an accident that wasn't your fault? You could make a personal injury claim – and that's where we can help you.

We're rated
'Excellent'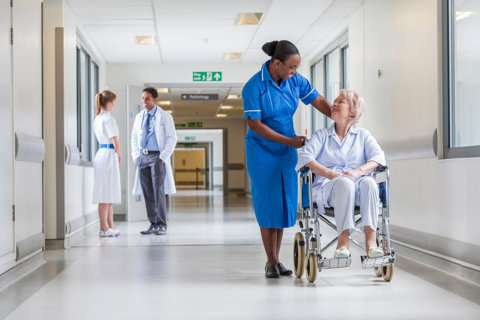 If you suffer a Serious injury or illness through no fault of your own, it can be hard to get back on track. But our team of specialist personal injury solicitors are here to help you rebuild. We can help you claim compensation for your injuries and any loss of earnings. And, in some cases, we can also get you access to private medical care to help your recovery.
We help people just like you, and our Solicitors have already won hundreds of millions of pounds in personal injury compensation. You can even ask us if we can deal with your injury claim on a No Win, No Fee basis. If we can, it means you won't pay anything if your case isn't successful.
So, do you think you might have a claim? Even if you're partly at fault for what happened, get in touch for a free chat about your case now. No matter the injury, no matter the cause – our team of Personal Injury Solicitors are ready to support you and your recovery every step of the way.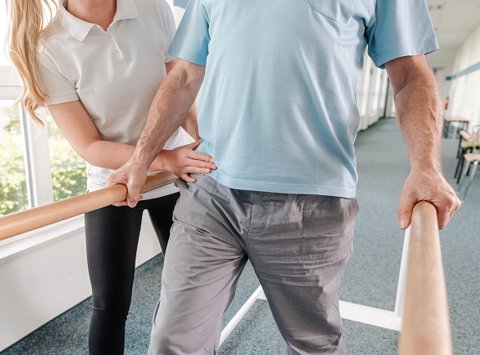 What is a Personal Injury Claim?
"Personal injury" is the legal term for any injury or illness that's either caused or made worse by someone else. The effects could be physical, emotional, or both. The main thing to remember is that everyone has the right to claim compensation under UK law.
When you start a personal injury claim, you're opening a legal case against whoever is to blame for your pain and suffering. It could be a person, a business, or an organisation. And the aim of any claim is to get compensation for your injuries – as well as any losses you've experienced.
A personal injury can happen in lots of different ways too. The impact can be relatively minor in some cases. Others, however, can be more serious and have life-changing consequences. But it is important to speak to an experienced Solicitor to know what can be done to put things right.
What Types Of Personal Injury Can You Claim?
Navigating personal injury claims can be daunting, but understanding the various types of claims can help clarify your rights should you find yourself in such an unfortunate situation.
Some common personal injury claims include:
accidents at work 
accidents in public places
exposure to asbestos causing mesothelioma 
criminal injuries
cycling accidents
Brain and head injuries and fatal accidents, can also be grounds for personal injury claims.
Victims of industrial diseases, military-related injuries, motorbike accidents, and road traffic accidents can also pursue compensation. 
Simpson Millar offers services on a "no win, no fee" basis, ensuring that financial concerns do not hinder your pursuit of justice.
How Long Do You Have To Make A Personal Injury Claim?
When it comes to making a personal injury claim, it's crucial to be aware of the time limits in place. Generally, you have a three-year window to initiate your claim, counting from the date of the accident that led to your injury.
In certain situations, this period might instead begin when you first realise that negligence played a part in causing your suffering, such as with a workplace-related illness. 
It's worth noting that there can be exceptions to this rule, with some cases having shorter timeframes for filing a claim. To ensure your best chance at receiving compensation, it's vital to reach out to a personal injury solicitor as soon as you suspect a personal injury claim is warranted.

No Win No Fee Claims
At Simpson Millar Personal Injury Solicitors, we offer no win no fee.
No win no fee claims offer a sense of relief and accessibility to those seeking compensation for personal injuries. With no upfront costs or financial risk if the case is unsuccessful, individuals are free to pursue justice without financial strain.
Our experienced solicitors have an impressive track record, winning hundreds of millions of pounds in personal injury compensation for clients just like you.
If you're unsure whether your case can be handled on a no win no fee basis, don't hesitate to ask us. This option eliminates financial barriers, making it possible for all to seek the compensation they rightfully deserve. 
Our informative and straightforward approach ensures that you're well-informed about each step of the process.
How Much Personal Injury Compensation Could You Receive?
With a wealth of experience and a history of securing hundreds of millions of pounds for our clients, you can trust us to accurately assess your situation and determine the most fitting compensation for your unique case.
We understand that injuries and illnesses affect individuals differently, and that's why we take a personalised approach to valuing each claim to ensure you receive what you are entitled to. 
Let our knowledgeable solicitors provide you with the guidance and support you need throughout the process, all while keeping the information simple and easy to understand.
Why Choose Simpson Millar For Your Personal Injury Claim?
Any injury or illness can come as a shock – not least when someone else is at fault. But if you're ready to make a claim, you can trust our specialist personal injury solicitors for the support you need. Here are just a few of the reasons to get in touch:
Personal Injury Claims - More Information
What Will Your Solicitor Need From You?
When pursuing a personal injury claim, it is essential to provide your solicitor with the necessary information to build a strong case on your behalf.
Firstly, they will require evidence demonstrating that another party was indeed responsible for causing your injuries. 
Secondly, your solicitor will need documentation of your injuries themselves, such as medical records. This will help establish the extent of your injuries and their direct impact on your life. 
Lastly, you will need to present evidence of any expenses incurred as a direct result of your injuries, such as lost wages or additional medical costs. 
In order to expedite the process, you should be prepared to grant your solicitor permission to access your medical records and attend an independent medical examination, if necessary. 
Though it may seem overwhelming, it's important to remember the golden rules: retain all relevant documentation like receipts, letters, and emails, and take photos of the accident scene, if possible. 
Providing your solicitor with comprehensive and well-documented information will significantly improve the chances of a successful resolution to your personal injury claim.
How Will Simpson Millar Handle My Claim?
At Simpson Millar, our priority is to ensure that your claim process is smooth and efficient from the very beginning. To achieve this, our approachable team members will engage in a free and confidential consultation with you to understand the nature of your injuries or illness. 
Based on this discussion, we will provide guidance on the most suitable course of action to pursue your claim and identify any immediate steps we can take to address your needs.
One of our critical tasks is communicating with the party responsible for your distress to ascertain whether they acknowledge their role in the incident. If they do, we will make efforts to obtain interim payments to cover the costs of urgent medical treatment, rehabilitation, and other related expenses while your claim is in progress. 
Our objective is to make the entire process as informative and straightforward as possible for you.
Can You Take Over From My Current Solicitors?
It's not uncommon for individuals to feel uneasy about the progress of their personal injury claim with their current law firm. 
If you find yourself in this situation, seeking a second opinion can be a valuable step towards ensuring your best interests are protected. 
Many clients have turned to us after experiencing unsatisfactory advice or service, and we take pride in facilitating a seamless transition between law firms. 
Before taking this step, we recommend addressing your concerns with your current legal representatives. Afterwards, our team is committed to offering free, independent advice and guidance, allowing you to make a well-informed decision.
We will assess the specifics of your claim and promptly determine the optimal course of action to deliver the best possible outcome. Should you choose to transfer your case to our care, we will be there every step of the way to support and guide you.
Personal Injury Compensation Claims
How is injury compensation calculated?
When it comes to injury compensation, the process of calculating the amount you're entitled to may seem complex, but can actually be broken down into two main components for different injury types.
The first of these is general damages, which take into account the pain, suffering, and overall impact on your quality of life, known as PSLA (pain, suffering and loss of amenity). 
The second part of the calculation is special damages, which covers any financial setbacks and extra expenses incurred as a direct result of the injury, such as medical bills or lost wages. 
By carefully considering and combining these two aspects, the appropriate amount of compensation can be determined, ensuring that you receive fair recompense for the physical and financial consequences of your injury.
How long does it take to get injury compensation?
Navigating the process of injury compensation can often feel like a daunting task, but rest assured that once an insurance company has acknowledged their responsibility and agreed to process your claim, matters tend to progress at a faster pace.
In some instances, the compensation could even reach your hands within a matter of days! However, it is more common for individuals to receive their deserved settlement between 2 to 4 weeks after the acceptance of liability. 
What is the average payout for soft tissue injury in the UK?
When it comes to soft tissue injuries in the UK, the average payout can vary significantly depending on the severity of the injury and its impact on an individual's life. 
For minor soft tissue injuries, such as a sprain or strain, where full recovery is expected, compensation can range from a minimal amount up to £9,500. 
In cases involving damage to the lungs and chest, the payout can be considerably higher, ranging from £20,500 to £36,000, depending on the extent of the damage. 
A moderate chest injury, such as a single minor wound without any organ damage, could result in compensation between £8,250 and £13,650. Meanwhile, minor chest injuries, involving damage to ribs or soft tissue, usually entail compensation of up to £2,600. 
Our team of personal injury experts has successfully recovered millions in damages for clients, so reach out to us today for assistance in navigating your claim.
Major Trauma Unit: Your Lawyers For Life
Our Major Trauma Unit is a unique feature that we offer as a law firm. It's for anyone who suffers severe, life-changing injuries – and needs specialist support to help rebuild their lives.
A specialist, experienced Lawyer will support you at each stage of the claims process. From the start of your claim right through to the end, we'll be there for you.
We also have a wide range of other legal expertise across our firm. So, we can help you to deal with many issues that arise because of your injury but we can talk you through this and when it may be appropriate. 
Our Personal Injury Claims Specialisms
Our expert Solicitors can deal with a wide range of personal injury claims. After all, there are so many situations where you can suffer an injury or illness. It may be a road traffic accident or an accident at work. Or maybe you're suffering due to a case of medical negligence. Here are some of the types of personal injury claims that we can deal with:
A Personal Injury Law Firm You Can Depend On
We pride ourselves on being one of the UK's leading personal injury law firms. Our results speak for themselves – so do all the things the people we help have to say. But you can also rely on us because we're recognised in our industry for our personal injury expertise and knowledge.
We're ranked in the Legal 500 2023 guide thanks to comments from clients.
In the Chambers and Partners UK 2023 guide, meanwhile, our team is noted for being regularly instructed on brain, spinal cord and chronic pain injury claims. We also help people to get early rehabilitation – as well as offering "considerable expertise" in abuse claims.
You too can benefit from the expertise of our solicitors. Get in touch today and find out how we can support your claim – and help you get the compensation you need
"Simpson Millar are a standout personal injury law firm taking on difficult cases where others would fear to tread. Strength in depth and excellent collaboration between team members."

Client

Legal 500

"First class personalised service"

Client

Legal 500

"A diverse team that makes use of new technologies to cope with Covid and has applied client-centred principles"

Client

Legal 500
The Personal Injury Claim Timeline
Want to know what a Personal Injury Lawyer does when you make a claim? Here's our guide to the process from start to end. Our aim is to make it as hassle-free as possible. By doing this, it means you can focus on what's important – like your recovery.
Contact us for a free consultation

Call us on 0808 239 3227 or request a callback to find out where you stand. Our legally trained advisors will talk with you about your situation and injuries. From this, they'll tell you if and how we can help. You'll then have the choice to start your claim.

Meeting your lead Solicitor

We'll put you in touch with the lead solicitor that will handle your case. They'll make sure you're kept up to date – and will work with you to get the best possible outcome.

Collecting the evidence

Our team will gather a range of evidence to help prove your case. It includes statements from you and any witnesses, as well as copies of photos or videos taken at the accident scene.

We'll also ask for access to your medical records and ask an independent expert to assess and report on your injuries.

Calculating your compensation

All the evidence that we collect will help us work out the effect of your injury or illness on your life. It'll also show us who exactly is responsible. Using this information, we can then calculate how much compensation you may be owed.

At the same time, we can organise any immediate care and rehabilitation needs you may have.

Contacting the other party

Next, we'll approach the person or organisation that we think is responsible for your injury. This is to let them know you're making a personal injury claim. We'll ask them to admit fault (known as liability in legal terms) as soon as possible.

Getting an interim payment

If the other side admits full or partial fault, we'll get an Interim Payment to ease any financial pressure. This can also be used to pay for any medical and rehabilitation treatment you need while we complete your claim.

Fighting for your compensation

We'll negotiate with the other party on your behalf and fight all the way to get you the best personal injury compensation possible. If we can't agree an amount with the other party, it might mean your claim goes to court. But thankfully this doesn't happen very often.

If you win your case, we'll make sure you get your settlement money as quickly as possible. Should your claim be unsuccessful, you'll pay nothing under a No Win, No Fee agreement. 
FAQs about Personal Injury Claims
At Simpson Millar, we can work on a No Win, No Fee basis. But what does this mean?
In short, you'll sign a Conditional Fee Agreement (or a Damages Based Agreement) at the start of your case. This agreement states that, if you lose your case, you won't pay our legal costs.
If you win your case, the other side will pay a proportion of our costs. But you may have to pay some of our costs too. If so, this will come out of the personal injury compensation you get. 
Do you have a motor or household insurance policy that includes legal cover? If so, you can use this to help meet any costs you need to pay when your case is successful.
Learn more about making a No Win, No Fee Personal Injury Claim with Simpson Millar.
For a personal injury compensation claim to succeed, we need to show that somebody else was at fault for your injuries or illness.
In some cases, this'll be a straightforward process. If your car is hit by a speeding vehicle that runs a red light, for example, it's clear to see who's to blame.
In many personal injury cases, however, it's not obvious who is responsible. So, there may well be questions that still need answering.  
The best way to find out if you could make a claim is to contact us for a free, confidential chat. There's a good chance we can help even if you had some part to play in your injuries – such as not wearing a seatbelt in a car accident.
Speaking to our team will help you see where you stand and what your options are. There's no pressure to continue with a personal injury claim either. So, why not get in touch today?
Not sure how to make a personal injury claim? With Simpson Millar, it's simpler than you might think. It all starts by calling 0808 239 3227 – or by requesting a callback for a time that's more convenient for you.
You'll get free, confidential legal advice from our friendly advisors before you decide whether to go ahead. It's your chance to tell us what happened in your own words – and how it's affecting you. We'll then explain how we can help in plain, easy-to-understand words.
We know that starting a legal process can feel scary. You might not be sure if you have a claim. Or you might not know how personal injury claims work. But we're here to put you at ease.
And once you speak to our advisors, it's up to you if you choose to go ahead from this point. If you do, one of our specialist personal injury solicitors will take your case from there.
Every claim is different. The amount of personal injury compensation you could get will depend on lots of different things. These include:
The severity of your injuries or illness
If you need ongoing care or adaptations to your home
If you need rehabilitation or physiotherapy
How much you lost in earnings due to your injuries
If you are partly responsible for your injuries
In the UK, there are guidelines on how much personal injury compensation can be awarded. The guidelines are set by the Judicial College and consider various different types of injury.
Using these guidelines and the unique details of your case, your Solicitor can tell you the amount they expect you to get. This is just an estimate, however. The details of your case will ultimately prove crucial in deciding what you are awarded.
No matter the nature of your claim, please rest assured that you're in capable hands. Our expert negotiators have secured hundreds of millions of pounds in compensation for our clients over the years. Some of our successful cases include:
You can learn more about the people we've helped by reading our personal injury case studies. 
'Special damages' is the legal phrase for personal injury compensation that is designed to cover any financial losses you suffer due to your injury or illness. That could be:
Lost earnings from taking time off work
Loss of future income if your career options are now limited
Medical treatment and ongoing care
Travel and/or accommodation costs
Modifications to your car or home
'Special damages' are different to 'general damages', which are covered by the Judicial College guidelines and relate to the pain and suffering caused by your injury.
Your total personal injury compensation claim will combine the 'quantum of damages'. In easy terms, this means the special and general damages involved in your case are added together.
Families matter. And if your case involves serious injuries, our team don't just focus on you. We can also help your loved ones in a number of ways.
First, we could let your family members know if they can claim personal injury compensation as secondary victims.
We can also show them the best resources available for support, rehabilitation and guidance at what can be a traumatic time. This might include early access to treatment that isn't offered by the NHS – but that can be paid for privately as part of your claim.
Are you worried that making a claim against a person or organisation you know will leave them out of pocket? Don't worry – this isn't the case. In any personal injury claim settlement process, the other side's insurance company pays your compensation.
Yes – you can make a claim if your employer didn't do enough to keep you safe. As mentioned above, they won't pay the compensation themselves. It'll be their insurers. And, under UK law, all employers must have insurance to cover any potential claims.
Learn more about making an Accident at Work Claim. 
An injury or illness can affect you in various ways. Even a minor bump to the head could mean a few days off work, potential loss of income and a severe headache. With any personal injury claim, the intention is to reflect your pain and suffering – as well as any losses you incur.
This means you can claim compensation for a wide range of things. There's no one-size-fits-all approach either. Any settlement you receive will be unique to you and your situation.
An accident can occur at any time, in any place, and to anyone. From a road traffic collision to an injury at work, personal injury law covers a wide range of situations. And you can trust our team of expert Solicitors to act on your behalf – no matter how your injury or illness is caused.   
We know that dealing with the aftermath of an accident can be a stressful time. And, above all else, the focus should be on your recovery. But making a personal injury claim can be a crucial part of that process too.
You can use compensation to pay for the cost of any specialist treatment and care. Or you may have lost income to replace while you're unable to work. And in some instances, your claim can bring about changes that reduce the chances of your accident happening to someone else. 
Yes – in some cases, you can claim on behalf of someone else. This is typically when:
A child is injured before their 18th birthday
A loved one doesn't have the mental capacity to start their own claim.
Unsure how to make a personal injury claim on behalf of someone else? Want to find out if you can do so? Get in touch with us today – our friendly advisors will let you know where you stand.
You usually have three years to start your claim.
In a lot of cases, this three-year time limit starts from the date of your accident. If your injury or illness isn't known about straight away, however, the time limit will start when you're diagnosed.
It could also be up to three years after you learn that someone else caused your injury or illness.
There are exceptions where you might have more or even less time to make a claim too.
It's generally better to get in touch as soon you think you may have a claim. Doing so gives your personal injury solicitor the best chance of building a strong case. The accurate evidence needed will be easier to collect and fresher in people's minds.
Even if the three-year deadline is coming up soon, we can still help. Get in touch with us  today.
The time it takes from start to end varies. It depends on factors such as:
The severity and circumstances of your injuries or illness
How long it takes to gather evidence e.g., medical reports, photos or witness statements
If the other side agrees to settle – or decides to challenge your claim
A clear and obvious road accident claim can be resolved in a matter of months, for example. But a complex medical negligence case can last many years. The key thing to remember is that we'll be there to support and update you every step of the way – no matter how long it takes. You should also be aware that where the other side has admitted liability you will be able to get access to an interim payment before the case concludes to help you sooner.
The good news is that most personal injury claims in the UK don't go to Court. In fact, the total number is around 1% of all claims. We'll explore and encourage all other options for you before it gets that far – including mediation and round-table settlement meetings.
Even if the other party challenges your claim and the Court process is started, it doesn't mean it will end up in Court. We could still negotiate a settlement before the hearing date comes around.
In the unlikely event that your claim does go to Court, our skilled personal injury solicitors will fight to get the best possible outcome on your behalf. It's also unlikely that you'll be asked to appear in Court. If you are, however, we'll do all that we can to support you throughout.
In short, yes – compensation can affect your eligibility for certain benefits.
But there are ways around this problem.
If your injury or illness forces you to give up work or take a long period of time off on reduced pay, you're entitled to get state benefits to cover lost income or help cope with a disability.
Making a claim and receiving a large amount of compensation in one go can affect this. It might mean that your income is deemed to be too high to qualify for these benefits.
One practical solution is creating a personal injury trust. Like a bank account, your compensation can be transferred into a trust in full. It's then looked after by other people – known as trustees – in a way that works for you. And you can continue to receive state benefits in the meantime.
A trust can also make sure your compensation isn't used too quickly or in the wrong ways.
You can talk to your personal injury solicitor during the claims process to find out if setting up a trust is the right choice for you. You can also read about them in more detail as part of our guide to personal injury trusts and means-tested benefits.
Your Solicitor needs to prove that the other party was at least partly to blame for your injuries. This could be down to something they did – or even failed to do.
This means collecting evidence that shows how their behaviour caused your injury or illness. It is also your Solicitor's role to prove the other damages you suffered as a result.
Ultimately, it's up to us to do the hard work.
You can help the process along and improve your chances of success, however. This can include:
Noting down key information. This includes the date, time and details of the incident. Witness contact details and vehicle registration numbers (if relevant) can also be really useful.
Keeping hold of useful documents – such as care or travel receipts, photographs, letters and emails.
Giving us permission to view your medical records. We may also ask you to undergo an independent medical examination to explore the full impact of your injuries.
The main thing is to be organised. But don't feel like giving up – even if you can't find things or never had them in the first place. We can still help you put together a strong personal injury claim and win the compensation you need. 
Get in touch, today!
Fill in the form below to get in touch with one of our dedicated team members, or call our team today on: 0808 239 3227