Claims for Multiple Injuries
For a Free Case Assessment call our Personal Injury Claims Solicitors and we will help you. We deal with claims on a No Win, No Fee basis.

We're rated
'Excellent'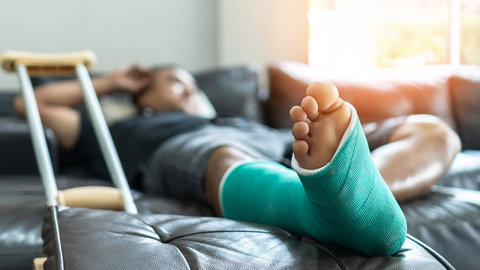 Making a claim for multiple injuries
If you've had two or more injuries from the same accident, you might be able to make a multiple injury claim, if you believe it wasn't your fault. Whether you had your accident at work, in a road traffic accident or a public place, you might have a good chance of claiming compensation. You shouldn't have to live with the damaging effects of your multiple injuries if someone else was responsible.
We specialise in Serious Injuries which can be life changing and often involve multiple types of injuries and symptoms. Our specialist solicitors will identify all of your injuries and symptoms. We'll ensure that nothing is overlooked and that you are fully compensated for all your symptoms.
If we take your claim forward, we could get you access to expert medical professionals, who'll give you the best rehabilitation and care for your injuries. You might be entitled to private healthcare, over and above what the NHS or your family could provide. 
Our Serious Injury lawyers have years of experience getting compensation for people with multiple injuries. Get in touch with us for a Free Case Assessment, and we'll tell you if you have a claim. Ask us if we can deal with your claim on a No Win, No Fee basis.
Why Choose Simpson Millar?
Here are some of the reasons why you should choose Simpson Millar to help with your injury claim.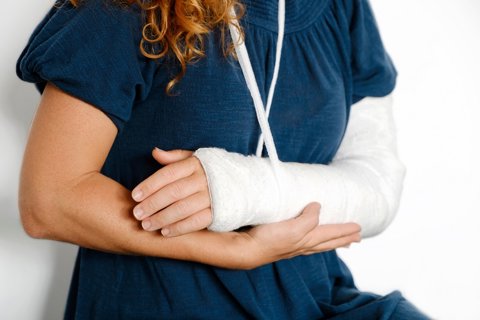 Examples of claims where there were multiple injuries
Our expert lawyers have achieved millions of pounds in compensation. Here are some examples, but if you don't see a situation that matches yours exactly, don't hesitate to get in touch.
Meet some of our Personal Injury Solicitors
Some of the People We've Helped Claim Compensation with Multiple Injuries
How the Claims Process Works if you have Multiple Injuries
You get in touch with us for a free case assessment

Get in touch with our specialist Serious Injury team. You can tell us what happened and discuss the impact the injuries have had on your life. We'll use our expertise and years of experience to let you know if we think you have a strong claim.

We'll assign you a lead solicitor

We'll assign a lead Solicitor to your case. They'll provide expert advice and guide you throughout the process as your main point of contact. They'll work with an independent medical expert to understand the full impact of your injuries, to work out what you need and how much compensation you could be entitled to.

We'll contact the other party

If we take on your case, we'll contact the other party that you believe may be fully or partially responsible for your injuries. This might be an organisation, workplace, or their insurance company. There may have been more than one business involved in your injury, so we'll contact any suppliers or firms if we need to. We'll ask the other party to admit responsibility for your accident.

Getting you an early interim payment

If the other side accepts full or partial responsibility, we can ask them to give you an early interim payment of compensation, before the case has settled. This will help you with any financial pressures you have. It can also pay for any urgent treatment, care or rehabilitation you need. We'll intervene early, as we know the earlier you get care for serious, multiple injuries, the quicker you can be on the road to recovery.

We'll thoroughly investigate

We'll also carry out a thorough investigation and collect evidence to support your claim. This could include witness statements and photos. Try and get as much information as you can, including contact details, photos and details about the day of your incident. It'll help us create a strong claim and maximise the compensation you could get.

Settling your case

We'll attempt to negotiate settlement without the need for Court proceedings, as we know this is quicker and less stressful for you. As soon as a settlement is agreed, we'll make sure the compensation is paid to you without delay.
FAQs about Multiple Injury Claims
In order for you to make a claim, there must be a strong chance of proving that the other party was fully or partially responsible for your injuries.
The accident that caused your injuries must have happened because of negligence or a failed duty of care. For example:
Accidents at work - employers have a lawful duty of care to provide adequate training, equipment, and a safe working environment. If you think your employer hasn't met their legal responsibilities, you could make a claim for compensation.
Road traffic accidents – all road users have a duty of care towards each other. If you believe someone else was responsible for your accident, you may be able to claim compensation to help you recover and rebuild your life.
Accidents in a public place - when you're in public, the organisation in control of the space has a duty of care towards you. This includes parks, shops, pavements, roads or restaurants. All organisations, including businesses, workplaces and councils, must take reasonable steps to make sure you're safe.
Our expert Serious Injury Lawyers will listen to your situation and assess how your specific combination of injuries have impacted your life. We'll take everything into consideration to make sure you achieve the maximum compensation you're entitled to.
Suffering a serious injury can also create lots of legal issues for you and your family. Our specialist team of experts in our Major Trauma Unit will give you seamless access to support for other areas of your life, such as
We can fund some claims through a No Win, No Fee agreement, also known as a Conditional Fee Agreement. This means that if we win your case, you won't pay a penny. This can relieve any stress you might have about funding your claim, while we deal with the legal side of things. Please ask us for details.
The exact amount of compensation you could get will depend on the severity of the injuries and the impact they've had on your life. Our Serious Injury lawyers have managed to recover millions of pounds for people over the years.
Get in touch with us for a Free Claims Assessment. We'll listen and assess your situation and let you know if we think you have a strong claim.
You could get compensation that not only covers the pain and suffering your injuries have caused, but also any knock-on impact they've had on your life. For example:
Loss of earnings, if you've been out of work;
Transport costs;
Rehabilitation or physiotherapy for physical injuries;
Adaptations to your house;
Pain management experts;
Private healthcare
A discount will be applied to the overall award when there are multiple different injuries. This covers situations where multiple injuries have given you pain and suffering and impacted on your life simultaneously. We'll make sure all your injuries have been identified and claimed for, so you receive the maximum compensation you're entitled to.
You have 3 years from the day you were injured to make a claim from the date you were injured.
The works differently if the injured person is a child. If they're under 18, they cannot make a claim themselves. An adult can claim on behalf of them until they're 18, at which point the claimant has 3 years.
Get in touch, today!
Fill in the form below to get in touch with one of our dedicated team members, or call our team today on: 0808 239 3227