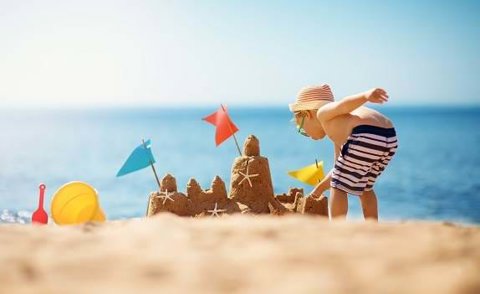 Can I Stop my ex Taking my Child on Holiday?
Posted on: 3 mins read

With summer on its way, it's natural to start thinking about holiday arrangements. If you are part of a separated couple with a child, it can be complicated when it comes to holidaying. If your ex has told you that they wish to take your child on holiday, but you aren't entirely comfortable, here's everything you need to know about your rights.
So, can you stop your ex from taking your child on holiday? The short answer to the question is yes; parental responsibility plays an important role. If you are the child's mother, then you are automatically given parental responsibility.
If you are the child's father, then you are given parental responsibility if you're named as father on the birth certificate. If one person with parental responsibility says no, then legally, the child cannot be taken anywhere – if they are, then this can be classed as child abduction, so it is important that communication is clear.
Before it gets to that point, pause, and consider the following:
Think why your answer might be no -
To avoid any issues or arguments, you should think about the reasons you do not want your child to holiday with your former partner. Your reasoning should be important to you, and it also needs to be in the best interest of your child. Here are some common concerns:
the holiday location is considered unsafe;
you are concerned with the distance or length of the holiday;
your child has a medical condition;
the holiday is during a time which doesn't suit you or your schedule.
These concerns are fair, but also can be worked around. If any of these relate to your own worries, then think about how it can be changed to suit you better, so that you don't have to say no. It is important that everyone involved has a say in what they want to happen. So that you can voice your fears, you must be able to discuss things with the child's other parent.
Talk things through -
Put your child's needs before your own and talk through what is bothering you the most. If you don't reach an agreement, or don't change your mind about your decision, at least you know you tried to be reasonable.
However, it is important to remember that this could result in them taking your child abroad anyhow if they get permission from a court. Also be prepared for what effect your response could have; your child could become upset with you for stopping them from having a holiday, or it could cause (more) problems between you and your former partner.
Get in Touch
Have a think about what the best outcome of this is for both yourself and your child. If you are struggling to reach a decision, or you are concerned that your ex will get permission from a court, get in touch with one of our expert Family Law solicitors.
Get in touch, today!
Fill in the form below to get in touch with one of our dedicated team members, or call our team today on: 0808 239 3465