Redress Schemes for Victims of Abuse
For free legal advice call our Abuse Claims Solicitors and we will help you. Ask us if we can deal with your claim on a No Win, No Fee basis

We're rated
'Excellent'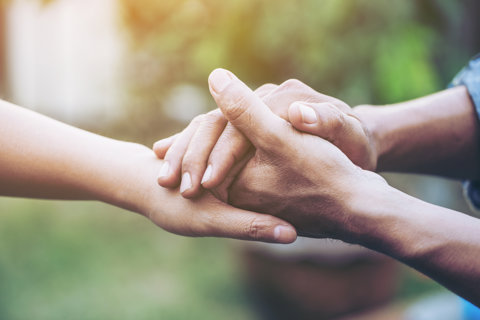 Redress Schemes and How they Help
In recent years, various Redress Schemes have been introduced in order to compensate, or provide redress, to people who have suffered abuse in certain institutions or at the hands of certain individuals.
Schemes are usually set up on a voluntary basis by organisations when they realise that they may receive multiple claims for harm suffered following abuse at an institution or institutions in their control, or abuse by someone who worked or volunteered for them.
Redress schemes are a way of providing compensation, counselling, support or an apology or other remedy, and are set up to make the process simpler and less challenging for applicants than bringing a civil claim for damages. Redress schemes can be brought as an alternative to a civil claim or in some cases can be run alongside each other. They are becoming increasingly common as for many survivors of abuse this is a preferable process, and for those setting up the scheme it is a means of providing redress to those who are eligible in a swift way that usually costs less in the longer term
The Independent Inquiry into child sexual abuse have in their final report recommended that a single redress scheme should be established in England and Wales. These recommendations require government funding and approval and we will keep this page updated on any developments. If you want to read more about the report see Government must act quickly on IICSA recommendations, lawyers urge.
Previous Successful Redress Schemes
The team at Simpson Millar has extensive experience of successfully bringing claims under numerous redress schemes over many years including:
The Lambeth Redress Scheme was established by the London Borough of Lambeth Council to enable appropriate redress to be given to children who suffered non-recent sexual, physical and/or psychological abuse or were in fear of being abused whilst they were resident at one of the Council's Children's Homes or Shirley Oaks Primary School.
A claim can also be made by a person who visited a Lambeth Children's Home or Shirley Oaks Primary School and suffered abuse.
If eligible an application must be made by 5pm on 1st January 2022. It does not matter how long ago the abuse occurred.
Redress under the scheme includes an apology, counselling and other therapeutic support, specialist welfare advice, support and assistance in addition to compensation.
The long-term psychological and physical impact of physical or sexual abuse can be devastating, but our specialist Abuse Solicitors can guide you through the process of making a claim.
Our specialist Abuse Solicitors have a wealth of experience representing people who have been abused to bring claims. We'll be happy to answer any questions you may have about making a criminal injuries claim, so contact us for a free consultation.
Medomsley was a youth detention centre in County Durham which operated from the late 1960s until 1990. Two members of staff Neville Husband and Leslie Johnson were convicted in 2003 and 2005 for serious sexual assault. Five former staff members were convicted in March 2019 for offences of misconduct in public office and physical assault.
To date there have been over 1800 reports of abuse at Medomsley. A compensation scheme was set up by the Ministry of Justice in February 2020. Individuals are able to claim compensation even if the staff member involved has not been convicted, named or identified.
Compensation will be calculated based on the duration of detention and whether physical and/or psychological injuries were sustained.
Manchester City Football Club launched a 'Survivor's Scheme' in 2019 to compensate victims of non-recent abuse. The scheme is for survivors of abuse by Barry Bennell, the former youth coach and John Broome a former talent spotter and coach connected with Manchester City.
The scheme incorporates awarding compensation and a formal apology.
The Church of England are planning to implement an interim pilot redress scheme for survivors of abuse. The pilot scheme is designed to enable the Church to respond in particular to those survivors' cases which are already known to the Church. Experience with these pilot cases will help inform the setting up of the Church's full redress for victims and survivors of abuse as that is developed.
Once a full redress scheme is developed, we will update our website with further information.
All redress schemes have their own terms and conditions, and these vary. All schemes will involve a requirement for applicants to prove that they are eligible to submit an application to a scheme and eligibility will vary from scheme to scheme. When submitting an application, an applicant will need to agree to the terms and conditions of the scheme. The process that follows will usually involve submitting evidence in support of the application which could include providing records, reports or witness statements. Following this disclosure an offer may be made. It will be up to the applicant whether to accept or reject the offer. Some schemes will have a review or appeal process included. An applicant may benefit from legal advice on whether this is a reasonable offer under the terms of that particular scheme.
All schemes will have a cut-off date that applications need to be submitted by. We are aware of numerous schemes that remain open and have forthcoming cut off dates and others, such as the Church of England Redress Scheme. We are instructed on behalf of a number of clients in respect of the redress scheme set up by the Estate of Michael Studdert
Why Choose Simpson Millar?
At Simpson Millar we want to help you. We are proud of our track record and the comments from our clients which is at the end of the day why we do the work we do.
What Types of Claims Can You Bring?
If you have experienced abuse, our solicitors can advise you on your legal claims which you are able to bring. This video tells you what types of claims are open to people in these circumstances.
FAQs about Redress Schemes for Victims of Abuse
As there is such a variety in the terms of each scheme it is important that you seek legal advice so that you fully understand how the scheme works before you submit an application. In many cases, the cost of you obtaining legal advice will be covered by a scheme.
If you instruct a solicitor, they will be able to address the following points:
Are you eligible to make an application to a scheme?
Do you need to obtain any evidence to prove that you are eligible to make an application?
How can you submit the strongest application to the scheme?
How do you obtain the best evidence to support your application?
What are your obligations under the scheme?
Is any offer made a reasonable one under the terms of the scheme?
Should you apply to review or appeal a decision, and if so, what steps need to be taken?
If you accept an offer, do you need to sign a waiver or agreement and if so, what does this mean?
Can you also bring a civil claim in respect of abuse you suffered, or does making an application contractually prevent you from doing this?
How strong would a civil claim be, and would you be better bringing a civil claim instead of, or in addition to, making an application?
What happens if I am compensated though both a civil claim and a redress scheme?
Can you also bring a Criminal Injuries Compensation (CICA) claim, or does making an application prevent you from doing this?
If I want to bring a CICA claim, do I need to let the CICA know about a redress scheme claim?
What happens if I am compensated though both a CICA and a redress scheme?
We can act on a No Win No Fee basis and you will not have to pay our costs unless your claim is successful. If you would like to discuss this in more detail, please contact one of our Abuse Solicitors for a free initial appointment. 
Get in touch, today!
Fill in the form below to get in touch with one of our dedicated team members, or call our team today on: 0808 239 1287