Meningitis Mistreatment
For free legal advice call our Medical Negligence Solicitors and we will help you. Ask if we can deal with your claim on a No Win, No Fee basis.

We're rated
'Excellent'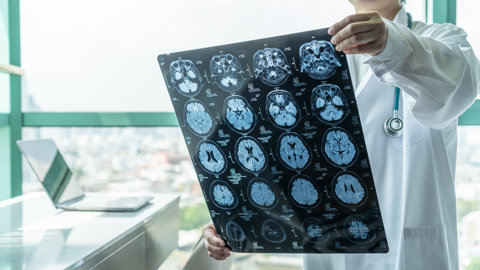 Helping people with meningitis mistreatment claims
People of any age can suffer from Meningitis and it can be a devastating illness even if it's accurately diagnosed and treated, but our Medical Negligence Solicitors have helped many people to claim compensation after their treatment for Meningitis was delayed.
Meningitis can result in life changing injuries or even death and if doctors don't diagnose the condition properly or give the right treatment, then you could have a Meningitis Compensation Claim.
That taking legal action can be daunting, but we'll do all we can to make the process as simple and straightforward as possible.
Call our expert Medical Negligence Solicitors for a free claims assessment. We usually deal with medical negligence claims on a No Win, No Fee basis - ask us for details.
Why Choose Simpson Millar?
Our specialist team of Medical Negligence Solicitors have helped many families affected by meningitis mistreatment get the financial compensation, care and rehabilitation they need.
FAQs about Meningitis Claims
Yes – you must start your claim within 3 years of the medical negligence. If you care claiming for a child, you can do this for them until they turn 18. After their 18th birthday, they have 3 years from their birthday to make a claim, unless they lack mental capacity. If so, the time limit is paused until they regain capacity.
Most medical negligence claims are dealt with on a No Win, No Fee basis (also known as a Conditional Fee Agreement). So there's no financial risk to you if you decide to claim compensation as you'll only pay our legal fees if your claim is successful.
It's a difficult decision to make a medical negligence claim for meningitis, but there are some good reasons to make a claim.
Meningitis can leave you with long term physical issues, that could affect your ability to work now and in the future. Your compensation can give you a financial settlement to help pay for your needs.
This could be rehabilitation, care, any medical costs such as prescription fees and any specialist adaptations you may need in your home or vehicle.
Your compensation claim could help you to feel a sense of justice and hopefully reduce the chances of future misdiagnosis of meningitis in other people.
Meet some of our medical negligence solicitors
The Claims Process Explained
Free Claims Assessment

Call us on 0808 239 6043 for a free claims assessment.

NHS Complaint

We'll tell you if you should make a formal complaint to the NHS and we'll talk you through the process and review the outcome of your complaint

Medical Expert

An Independent Medical Expert will review the care you or your family member received and tell us if they think it was negligent. This will help with your claim.

Keeping You Updated

We'll make sure you're kept regularly updated with what's happening with your claim.

Interim Payment

We'll ask if we can get you Interim Payments of compensation before your claim settles. These can help with any urgent financial or medical needs.

Negotiating

We'll negotiate with the NHS to reach a fair and reasonable settlement. In nearly all cases, we settle out of Court, but if this isn't possible, we will guide you through the Court process.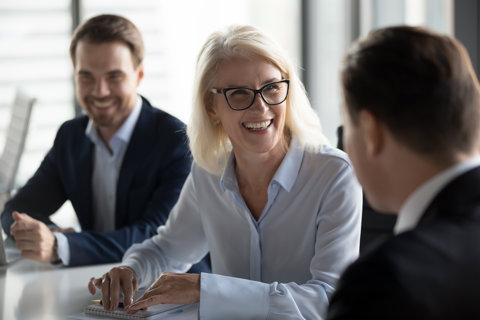 Our Dedicated Major Trauma Team
If you or a loved one has suffered a life-changing injury, we can help you get the right support and advice. With Simpson Millar, you'll have a whole team on your side. We have some of the best personal injury solicitors in England and Wales and other specialist legal teams to meet all your needs. This should reassure you that you've come to the right place.
You're probably facing many day-to-day challenges after your injury, so we want to make dealing with any legal issues as seamless and stress-free as possible. Then you can focus on your recovery and living a fulfilling, independent life.
Our dedicated team have the experience and knowledge to guide you through every step. We know choosing someone to help you can be an difficult decision, but hopefully we can prove that you've made the best choice.
Awards & Accreditations
A number of our Clinical and Medical Negligence Solicitors are members of the Law Society's Medical Negligence Panel and AvMA Solicitors Referral Panel.
Check our full list of accreditations or browse the many awards we have won for our work. This includes several wins at the Personal Injury Awards.
Simpson Millar subscribes as a member of the AvMA Lawyer's Service and The Society of Clinical Injury Lawyers
Get in touch, today!
Fill in the form below to get in touch with one of our dedicated team members, or call our team today on: 0808 239 6043