Institutional Abuse
For free legal advice call our Abuse Claims Solicitors and we will help you. Ask us about Legal Aid or if we can deal with your claim on a No Win, No Fee basis

We're rated
'Excellent'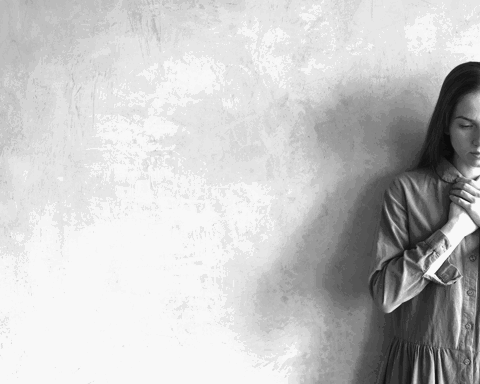 Helping victims of institutional abuse
If you were abused in an institution such as a school, care home or church, we can help you get the justice and support you need, along with compensation.
Your abuser may have escaped criminal prosecution and making a civil claim is the only way you can get justice. You may want compensation, or the institution to take responsibility, or have your day in court. You may want to avoid court, and many of our claims settle in accordance the client's preference before that stage.
Whatever your circumstances or your objectives, and even if you aren't sure yet, our specialist Abuse Claims Solicitors can initially give you free and confidential legal advice so you can decide how you want to proceed.
If you get in touch for a free consultation we'll tell you if you have a compensation claim and then you can decide if you do want to take your claim further. Take your time to make sure you're clear about the claims process and what this involves. We'll answer any questions you have, and we can talk about how you can pay for your claim. You may qualify for Legal Aid, depending on your financial situation or we could handle your claim on a No Win, No Fee basis.
Making an Abuse Claim Against an Institution
Institutional abuse usually happens away from the home. This could be in places such as:
Schools
Care homes/Group Homes
Orphanages
Churches
Prisons
Changing rooms in sports buildings
Swimming pools
Within the NHS (including hospitals, therapeutic and children's centres)
Emergency Children placements
Religious organisations
Youth clubs
Out of school clubs/activities i.e. cubs, the scouts, cadets
Club or Leisure premises, such as scout huts and school halls
In many child abuse cases, people working at these organisations used their position to commit a crime. That means that the organisation could be held legally responsible for the abuse that has happened.
Even if the abuser was a volunteer, rather than an employee, the organisation may still usually be responsible for any abuse they perpetrated.
Why Choose Simpson Millar?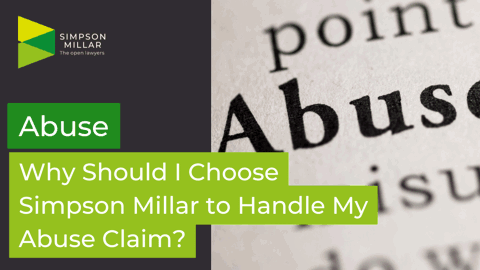 See why you would choose the team at Simpson Millar to help you
Watch our video about how Simpson Millar can help you and why you should choose us to help you with your claim. We are proud of our track record and the comments from our clients which is at the end of the day why we do the work we do.
People We've Helped
Here are just a couple of people we've helped to make a compensation claim for institutional abuse. 
Successful Abuse Claim against a Children's Home
We represented a man who'd been sexually abused in a charity-run children's home in the 1970s by a male care worker. Although the care worker had been convicted of abuse in relation to our client and many others, he denied that our client's psychological problems were all connected to the abuse. By persevering with the case, we secured £75,000 in compensation without our client having to go to Court.
Man Makes Abuse Claim Against Boarding School
Our client suffered sexual abuse by a volunteer worker at a boarding school in the 1980s when he was just seven years old. Following a complaint, the abuser was dismissed from the school, though he continued to arrange contact with our client, as he had a strong hold over him and the sexual abuse continued into adulthood.
The abuser was convicted a year after our client contacted the police, and after we arranged for our client to be assessed by an independent medical expert, the owners of the boarding school agreed to pay our client £18,500 in compensation.
Abuse Claim Against a Children's Home
We represented a client who was sent to a children's home at the age of ten, where he spent five years. During this time, he was severely abused by a member of staff who was later convicted. With our help, he was awarded £75,000 in compensation, and he is now optimistic he can finally have closure and get on with his life.
What is the Claims Process?
Before you start, it's really important that you know exactly what will happen throughout the claims process. This will help you to stay as stress-free as possible through what will probably be an emotional time.
Free Assessment of Your Enquiry

One of our specialist Solicitors will review any information you're happy to provide before deciding whether it's possible for us to pursue your case.

Collecting Evidence

If we take on your claim, we'll collect any relevant evidence. This could include any records or notes which could have documented what happened at the time. Other useful evidence can include day books, registers and personnel records. We'll take care of tracking this down.

Medical Report

We'll arrange for you to see an independent medical expert so they can prepare a report for you, which will detail how the abuse has affected you and what treatment or therapy they recommend.

Details of your Claim

The records and evidence we gather along with the medical report will help us consider what care and support you may need and how much compensation you could claim.

Settle Your Claim

We'll approach the institution responsible and try to negotiate a settlement with them. Often, institutional abuse claims are settled without going to Court, but if your claim doesn't settle, don't worry, we'll be there with you every step of the way.
How Do I Pay to Make an Institutional Abuse Claim?
Institutional abuse claims are usually paid for by either:
Legal Aid, which will be means tested and depend on your financial circumstances
A No Win, No Fee arrangement
Legal Expenses Insurance, usually as an add on to home or motor insurance policies
Private funding, where you pay our legal fees directly
We'll discuss the best funding options with you before starting your claim
Get in touch, today!
Fill in the form below to get in touch with one of our dedicated team members, or call our team today on: 0808 239 1287