Sports Injury Compensation Claims
If you've suffered a sports injury in an accident that could've been prevented, get in touch with our leading Personal Injury lawyers for a Free Claims assessment. We could help you claim compensation on a No Win, No fee basis.

We're rated
'Excellent'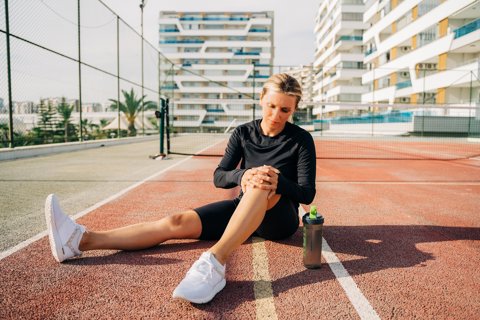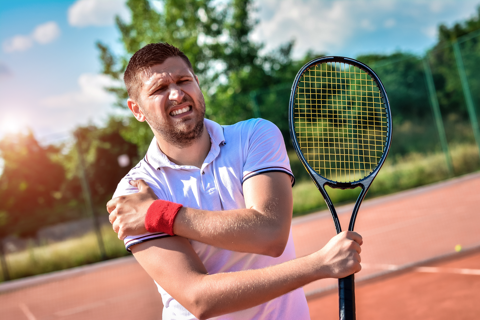 Taking part in any sport can be dangerous as you're often moving at speed in close proximity to other people. It's fair to expect the odd injury, especially if you play a sport regularly. However, if you've suffered an injury due to someone's actions, faulty equipment or poor supervision as a player or spectator our Personal Injury lawyers could help you secure compensation.
No matter which sport you were injured in, from football to cycling, injuries sustained can be serious and life-changing, requiring special rehabilitation to help you recover, which can often be costly. Some of our clients are keen to get back to playing sports but others may be unable to perform day-to-day tasks, work or support your family if their injuries are especially serious. That's why our dedicated Personal Injury team are here to help you claim compensation – get in touch today for a Free Case Assessment. We'll find out about how your injury happened and how you're coping now, and let you know if you could be eligible to make a claim.
Whether you had a one-off sporting injury, play sports regularly for fun, a professional sportsperson, or even a spectator, our lawyers are here to secure the best possible compensation for you, specifically to your needs and circumstances. We could even deal with your claim on a No Win, No Fee basis, meaning there's no financial risk to you.
We specialise in serious injuries, and have achieved thousands of pounds in compensation for people suffering with a range of sports injuries, such as:
Torn ligaments, sprains and other soft tissue injuries;
Dislocations;
Head/Brain injuries, including concussion;
Serious wounds and lacerations;
Scarring from boot studs, glass or other hazards.
Dealing with scarring and physical disfigurement, and having to take time out of your usual hobbies can be emotionally challenging. Our lawyers will listen and put your needs first, taking into account any psychological impacts when valuing the amount of compensation you could receive.
Could I Claim Compensation for an Injury I Suffered While Playing Sport?
Because sports injuries are common, it can be difficult to know what your legal rights are and whether you could make a claim for compensation. As part of your claim, we'll need to prove that somebody else (whether this is an individual, a coach or an organisation), was at least partly responsible for your injury. Our Personal Injury experts have a track record in gathering the evidence to prove this and secure compensation for people – get in touch today and we'll guide you through the next steps.
Below are some example sports injury scenarios that we could help you claim compensation for. Even if you don't see your situation below, it's still worth you getting in touch as we have years of experience helping people make successful claims for personal injuries.
An injury from any sport or activity that was someone else's fault, including football, rugby, cycling and horse riding;
Trampolining accidents, e.g. at school or an activity centre;
Injuries from faulty equipment, lighting or poor pitch conditions – whether you were a player or spectator;
Intentional assaults from other players or spectators (this would form a Criminal Injury Compensation Claim or CICA);
Poor refereeing decisions, lack of safety procedures or lack of control/discipline, which could've prevented an injury – whether this was during a game or training;
Bad tackles (whether this happened through violent or reckless behaviour). Many regulatory sports bodies like the FA (Football Association) have specific rules about the governance of the game and code of conduct for players, which can help us prove that another player broke rules or was reckless if they injured you.
Failure to treat head injuries/concussion after a tackle or injury occurs;
Injuries your child suffered at school or a sports club, for example from hazards, insufficient training or supervision, or inadequate coach or teacher-to-pupil ratio;
Abuse in sports, whether this was physical or sexual, even if you experienced it years ago as a child.
Every injury is different and it can impact your life in various ways, so we treat every person on a case-by-case basis to determine how much compensation you can get for a sports injury. Get in touch today to see how we could help.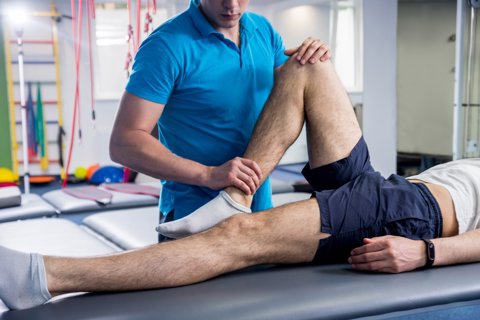 Can I Claim Compensation If I Was Injured as a Spectator of Sport?
It's possible to claim compensation if you were injured as a spectator of sport if we can prove something could have been done to prevent your injuries.
Just like any other public place, the business who run the sporting event or manage the venue are responsible for keeping members of the public safe from injury. This means that you can make a claim for compensation if they were negligent in this legal duty of care.
For example, you may have been injured by:
Tripping, slipping or falling in a crowd, due to bad lighting or another hazard. Equipment and facilities should be properly maintained;
Unsafe seating;
Being crushed due to poor organisation and a lack of crowd control – the Hillsborough disaster of 1989 is a prime example of this;
Being hit by a fast-moving object e.g. a golf ball, football or even a car or horse at a competition.
If you're unsure whether you could make a claim, don't hesitate to contact our specialist Personal Injury lawyers who will be able to advise you further.
What Sort of Evidence Would I Need to Make a Sports Injury Claim?
You don't need to have all the information and evidence when you get in touch, as that's our area of expertise. We'll gather all the evidence we need to help prove that someone else was responsible for your injury, so we can secure you the best compensation possible.
However, to help make your claim as strong as it can be, try to keep the following types of evidence for our Personal Injury lawyers:
Details of eyewitnesses who saw how your injury happened e.g. teammates or spectators;
Photos/video of the scene of your injury, and how your injury develops over time;
Photos/video of any hazards that caused your injury, or photos of any indentations from glass/studs etc;
Medical records e.g. scan results and receipts for any prescriptions.
Why Choose Simpson Millar for your Sports Injury Claim?
How the Sports Injury Claim Process works
Here's what to expect once you get in touch with us to make a claim.
We'll contact the other person/organisation

If we think you've got a chance of securing compensation, we'll get in touch with the other party, to see if they will admit liability for your sports injury. This might be another player, a coach, the owner of a stadium or a sports club.

We'll gather evidence

We'll start to collect evidence to prove that your injury was caused by someone else's reckless actions, behaviour or negligence. Evidence could include things like CCTV/video footage, photos, witness statements or x-rays and medical records. You could try to collect this when you get in touch with us to help us strengthen your claim, but our experts will help you gather this too.

You'll get a medical assessment

We'll send you to an independent medical expert, who will examine your injury and assess how it has affected your life. People with serious sports injuries often benefit from early rehabilitation, so we will prioritise this. If the other party admit responsibility, we can ask them to pay part of your compensation early (interim payments) to help start your recovery sooner, before we've even settled your claim.

We'll work out the compensation amount

Based on your medical assessment, we'll work out how much compensation you're owed and take this to the other party.

We'll settle your claim

Most claims are settled out of Court. If the other party does not accept liability, then the claim may have to go to Court. We'll keep you informed and provide expert advice throughout the whole process.
FAQs about Sports Injury Compensation
We offer some claims on a No Win, No Fee basis which can ease financial stress for you because you won't pay any fees if we don't win your case. This will depend on your situation – in some cases we might advise you to make a Criminal Injuries claim, for example against a player who intentionally assaulted you. Or, you may be making a claim against a sports club or other organisation for faulty equipment or poor lighting/pitch conditions. Get in touch with us today to discuss your situation and we can advise you on your best financial option.
There is usually a time limit of 3 years from the date you sustained your injury to start your claim for compensation. If you developed a condition later as a result of your injury, the 3 year time limit will start from the day you're diagnosed with this.
We would always advise you to get in touch as soon as possible after the incident so that:
We can help you access rehabilitation and support for your injuries as soon as possible;
We can gather evidence or witness statements while they're fresh in people's minds;
You can reduce the amount of unnecessary upfront expenses after your injury e.g. travel and prescription costs or loss of income.
The person or organisation you make the claim against will depend on where the responsibility for your injury lies. You may be unsure of who's at fault, but we offer a Free Case Assessment so we can give you as much guidance as possible and let you know your legal rights.
We must be able to prove that a person, business or organisation were negligent in their duty of care to you. This either means that they could've taken steps to prevent your injury, or their action/behaviour resulted in your injury, whether this was intentional or unintentional.
It's possible to make a sports injury claim against:
A club or sports team;
A sporting venue;
A school or business;
A local authority or council;
Private gyms, leisure centres and other sports facilities e.g. indoor rock climbing or trampolining centres;
A league or association you're registered with;
An individual person - this will depend on whether they were governed/employed by a certain organisation who might be held legally responsible instead. It'll also depend on whether they have sufficient assets/wealth for you to be able to pursue a claim against them. It's possible to make a Criminal Injury claim in some circumstances – get in touch and we can talk you through this).
If you think that someone else breached their duty of care to you in any way, causing your sports injury, get in touch today to see if we could help you claim compensation.
We could help you claim compensation if you were injured during any sport or activity, as long as the incident was at least partly someone else's fault. This list is not exhaustive, however people participating in the following sports are at high risk of sustaining injuries:
Weightlifting, or exercising at the gym;
Football;
Rugby;
Winter sports, such as skiing, ice skating or snowboarding ;
Motorsports;
Trampolining;
Cheerleading;
Cycling or Quad Biking;
Adventure sports like rock climbing, abseiling or zip lining;
Cricket;
Hockey;
Basketball;
Indoor and outdoor playgrounds and play centres are a growing business, whether they're for children or adults. Unfortunately injuries suffered at these centres are becoming more common - if you or your child sustained an injury at an indoor play/sports centre because of damaged equipment, we could help you make a claim for compensation.
The exact amount of compensation you could receive will vary depending on your injury and to what extent it has impacted your life. Over the years, we've secured thousands of pounds for people with personal injuries. We will negotiate the best settlement for you, which will take into account:
The pain and suffering you've experienced;
Whether you have life-threatening or long-term injuries;
Whether you've had to take time off work and have suffered a loss of income. You may even need to transition into a completely new industry if you have long-term injuries – compensation can help cover the cost of retraining and help you support yourself until you can find a new job;
Any costs and financial losses you've incurred as a result of you injury e.g. travel to appointments;
Any long-term support or rehabilitation you might need.
Yes, you could make a claim on behalf of your child if they're under 18. Children can suffer sports injuries in a range of settings, whether they were playing at an after school club or a coaching session. Our lawyers can also help you set up a Personal Injury trust for your child.
Once your child turns 18, they can make a claim for themselves – they will have until their 21st birthday to do this.
You could also make a claim on behalf of someone who is mentally impaired in any way, and may not be able to make legal decisions for themselves. For example, you may have a child with learning difficulties, or a family member with an injury so severe that it impacts their ability to make decisions.
Fatal sports injuries are rare, but they sadly can happen. While we know compensation will never reverse what has happened, if you've had a family member who has passed away as a result of a sports injury, we are here to listen to your situation and see how we can help you make a claim on behalf of their estate.
It is still possible to achieve compensation for injuries you sustained as part of a sport that you might be partially at fault for. We would advise you to get in touch to see what your options are, as we've been able to secure significant amounts of compensation for people with injuries, even if they were found to be responsible in some way.
For example, you may have failed to follow regulations correctly while skiing, and sadly got into an accident. However, if there was a hazard in your way that caused the accident, and the company responsible should've taken steps to monitor the area and remove/signpost this, you could make a claim for compensation.
Sometimes you may have to accept a smaller amount of compensation if it's proven you were partly responsible for a sports accident, but it's still worth you getting in touch if you think somebody else could have prevented it.
Injuries caused by tackles and fighting sports like boxing/wrestling are common, and it can be tricky to know whether you could make a claim for compensation in this case. There is such a thing as a 'legitimate tackle' in football and other sports, or tackles that fit within the confines of the rules - but this varies depending on the sport and how it is governed.
Similarly, some injuries might have been unavoidable and an inevitable part of the sport. If you're unsure about whether you can make a claim, don't hesitate to get in touch to see whether you'd be eligible to compensation. We have some of the UK's best Personal Injury lawyers who will investigate the situation fully and give you expert guidance.
Our Personal Injury lawyers are experts in their field, so we would only take on your claim if we think there is a good chance that you would be able to secure compensation. We'll keep in touch throughout the process so you're always kept updated on the progress of your claim.
It's important to note that you may receive a smaller amount of compensation if you were partly responsible, but this should not put you off getting in touch with us to see if you could make a claim. We have still achieved significant amounts of compensation people who were found to be partly at fault for their injury. If there was a way that someone could've prevented your injury, you shouldn't have to suffer the consequences.
If the other party does not accept responsibility, we may need to start court proceedings. We always try and negotiate a settlement for you without the case needing to go to Court – most claims are settled before they make it to this point.
You can help us strengthen your claim by getting in touch as soon as possible, and keeping evidence such as photos, witness details, and medical records. Our committed team will do everything in their power to secure you the compensation you deserve.
Get in touch, today!
Fill in the form below to get in touch with one of our dedicated team members, or call our team today on: 0808 239 3227