Platonic Parenting
For initial legal advice call our Family Law Solicitors and we will help you.

We're rated
'Excellent'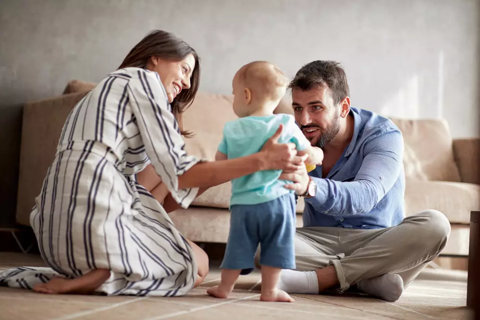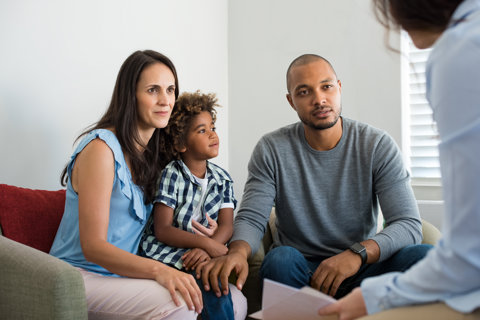 An increasingly popular way to build a family is through co-parenting, also known as platonic parenting. This is where 2 people, or sometimes couples, who are not involved in a relationship with each other, have a child that they raise together.
When you make a decision to build your family this way, making sure both parents are clear about what the other one's wishes, beliefs and views are will help you decide if you are suited as co-parents and will make raising your child much easier in the long term.
A Co-Parenting Agreement can help you to achieve that.
Our specialist Family Law Solicitors can help you to make a Co-Parenting Agreement so you and your co-parent can raise your child positively together.
Understanding Your Legal Responsibilities when You Co-Parent
It is always advisable to have specialist legal advice before you embark on a Co-Parenting Agreement.
This helps you to know where you and your child's other parent will stand legally on things such as legal parenthood, parental 'rights' and financial responsibilities.
It's important to understand what would happen if something went wrong and you later fell out over differences about raising your child or the arrangements you've made.
Why Choose Simpson Millar?
Making a Co-Parenting Agreement
It is a good idea to have a Co-Parenting Agreement in place. Although Co-Parenting Agreements aren't legally binding, they can be an important part of the process.
They help you work through big issues in advance, to make sure you are compatible, and to help minimise the chances of significant disputes in the future.
If things do go wrong in the future, a Co-Parenting Agreement is useful evidence of what was intended at the start. If the other parent breaches the terms of your co-parenting agreement, it is not enforceable as the same way as a court order.   If you have to go to court, although a court will not be 'bound' to follow what was agreed, it will be an important starting point of what you had considered to be right for your child. Our specialist lawyers can help you think about what you should cover, and can draft your agreement with you.
What's the Process for Making a Co-Parenting Agreement?
Plan Ahead

Talking through the big stuff before you've even conceived can really help to make sure that you're both compatible to co-parent. If you fundamentally disagree on certain things, this isn't likely to change in the future. Making sure you're the right fit can help make sure you avoid any disputes or disagreements later on.

Get legal advice from a specialist Family Law Solicitor

Once you've talked through your compatibility to co-parent, you should both get advice from a specialist solicitor who can advise you on what you need to discuss and agree on. They've worked with other people in the same situation and understand the issues and what needs to be covered in your agreement. It is important to understand what rights and responsibilities everyone involved will have, and your solicitor can make sure you fully understand how it will all work in your circumstances.

Consider the Co-Parenting Agreement Carefully

You should both make sure it accurately reflects what you want from the start as it could be used to show what your intentions were later on if there is a dispute. If you're not happy with some parts, you should raise it and continue to discuss it with your co-parent and your Family Law Solicitor until you are happy.

Sign the Co-Parenting Agreement

Once you're both happy, you can sign the Co-Parenting Agreement.
FAQs about Platonic Parenting
It really depends on how many issues there are that need to be discussed and agreed. It should be signed and in place in a couple of weeks, but it is important to take as long as you need, to make sure it's right. There is never any harm in taking a bit more time to reflect carefully, when you want to. These are important issues, and you should never feel rushed.
Sadly, no matter how carefully a co-parenting arrangement is made, sometime things go wrong and disputes happen.
In the normal course of events, a dispute between co-parents will be dealt with in the same way as for separated parents as the same law applies. The child's welfare, and what is best for them will always be the Court's priority, rather than enforcing agreements between adults. The Court will look at all the factors in the welfare checklist when making a decision.
The Court will always have regard to the specific circumstances of each case, so because there is a co-parenting agreement in place, the Court will consider this when looking at what outcome is in the best interests of the child.  The specific make-up of a family unit will always be an important factor.
Get in touch, today!
Fill in the form below to get in touch with one of our dedicated team members, or call our team today on: 0808 239 3465