Birth Injury Compensation Claims
For free legal advice call our Medical Negligence Solicitors and we will help you. Ask if we can deal with your claim on a No Win, No Fee basis.

We're rated
'Excellent'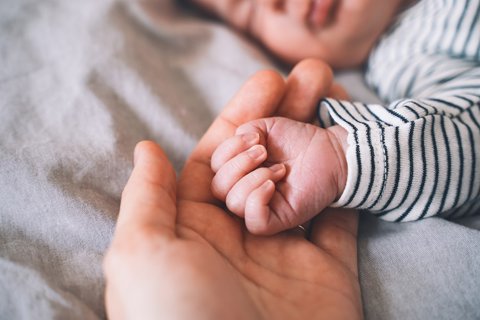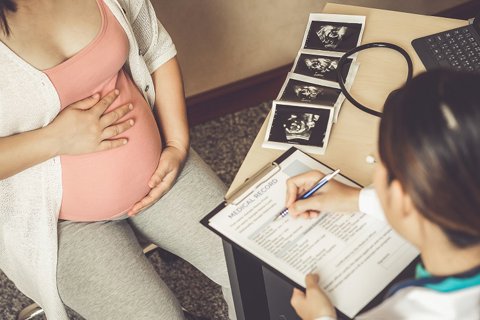 If you or your child has suffered an injury during birth because to medical negligence, we could help you claim birth injury compensation.   
We understand the physical and mental effects of birth injury on the child and mother. We offer a Free Claims Assessment and can support you through the whole claims process. We always aim to make it as stress free as possible.
Our Birth Injury Lawyers will speak to you in simple, easy to understand language every step of the way. We'll use our expertise to advise on all aspects of your case and maximise your compensation.
Making a claim can give you a sense of justice and can help to drive process changes to try to avoid other people going through similar experiences.

What Are Birth Related Injuries?
Birth injuries happen for a variety of reasons. Minor injuries like bruising and swelling do happen, but severe cases can have long lasting effects.  
Although healthcare professionals are trained, things can still go wrong. Medical malpractice causing a birth injury might include:
Any mismanagement during the delivery of the baby
Failing to intervene in labour if the baby is in distress
Failing to record or check medical history
Failing to spot or correctly identify conditions in the mother or child
Delays in diagnosis or treatment
Any other oversight that puts your baby at risk
If it can be proved that a healthcare professional or institution has performed below the standard of care, you could have grounds to make a birth injury compensation claim.
What Are the Types of Birth Injuries to Babies?
There is a range of possible injuries, conditions and illnesses that can occur as a result of substandard care during childbirth. Among them are cuts, fractures and injuries caused by using instruments to deliver your baby, injuries caused by shoulder dystocia and brain injuries caused by a lack of oxygen.
Other common examples include:
Cerebral Palsy
Cerebral palsy is a condition that affects movement and coordination. It is caused by damage to the developing brain, usually before or during birth, but occasionally in early childhood. This damage can affect different areas of the brain and result in various forms of cerebral palsy. 
The most common form is spastic cerebral palsy, where the muscles are stiff and rigid, making movement difficult. Other types include dyskinetic cerebral palsy, which affects muscle tone and causes involuntary movements, and ataxic cerebral palsy, which affects balance and coordination.
Erb's Palsy
Erb's palsy is a condition that occurs when the nerves of the brachial plexus, a network of nerves that control movement and sensation in the shoulders, arms, and hands, are damaged. It typically affects newborns and can be caused by a difficult delivery or traumatic childbirth. 
As a result, a child with Erb's palsy may have difficulty moving their arm or hand, or experience numbness or weakness in that area. While some cases of Erb's palsy can resolve on their own with time and physical therapy, others may require surgery or other treatments to restore normal movement and function.
Klumpke's Palsy
Klumpke's Palsy is a type of paralysis that affects the muscles and movement in the forearm and hand. This typically occurs when the nerves that control these areas are damaged during birth or traumatic injury.
What Are the Types of Birth Injuries to Mothers?
As well as surgical errors relating to Caesareans, common injuries affecting mothers that lead to birth injury claims include:
Perineal tears
Retained products of conception
What Damages Can Be Claimed For a Wrongful Birth?
A wrongful birth lawsuit may include general damages for bodily pain and mental suffering, as well as specific damages to compensate for medical expenses, lost wages, and other expenses. Earnings loss can be claimed when a mother's income is lowered owing to having to take maternity leave.
How to Claim For a Birth Injury
You should get independent legal advice from an expert in medical negligence if you or your child suffered an injury because of medical negligence during childbirth.
These cases can be especially complex and distressing, but our legal experts will give you the specialist experience and empathy you need.
If we think you have a case, we'll work to make sure your birth injury compensation claim is treated fairly and that you get the compensation you're entitled to.
Taking legal action can seem stressful, but you can leave the hard work to us. We'll keep you updated every step of the way while you focus on your family.
Medical negligence birth injury claims can be complex cases which rely on several independent experts to carry out a thorough investigation. As such, the claims process can take a long time to reach a final settlement.
But rest assured that once we take on your case, we'll take care of the difficult tasks. From arranging appointments with independent medical experts, to dealing with the other side and their Lawyers.
Who Can Make a Birth Injury Claim?
If you or your child has suffered a birth injury because of medical negligence, you could make a claim for birth injury compensation. You could claim against the NHS or a private healthcare provider.  
To qualify, the medical care you received must have fallen below an acceptable standard and have caused or materially contributed to the injury. Proving this can be difficult as birth injury cases are often complex.
Speaking to our experienced Birth Injury Solicitors could give you the clarity you're looking for.
When you're ready to get in touch for a confidential Free Claims Assessment, our friendly legal experts will talk through your situation and tell you if we think you could make a claim. If we do, we'll explain your options in plain, easy to understand language. There's no obligation to make a claim if you don't want to.
How Much Can I Claim For a Birth Injury?
Every birth injury claim is different, as you can see in our Medical Negligence Case Studies. The level of compensation awarded depends on the details of your case and how serious the birth injury was and how it's affected you or your child now and in the future. But whatever your situation, we'll do all we can to get you the amount you deserve.
Your Birth Injury Lawyer can give you an estimate of the amount you could receive once we understand the details of your case.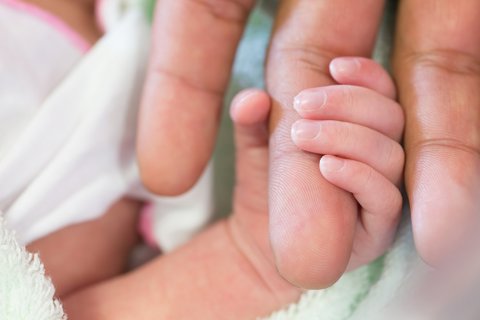 What Can Birth Injury Compensation Cover?
Your compensation for medical negligence at birth could be based on a variety of factors including:
Your pain and suffering, including psychological damage if you were injured
Your child's pain and suffering, if they were injured
Loss of past or future earnings if you've been forced to take time off, or you can't work
Past and future care from family members and professionals and any travel expenses
Any therapies such as physiotherapy, speech and language therapy and occupational therapy
Accommodation and equipment
Unlike some other types of medical negligence claims, the long-term consequences of a medical mistake at birth on a child may not be known for many years. Your child's claim won't be finally settled for many years, as your child's needs will change as they grow. If we can, we'll get them ongoing payments.
How Much Does it Cost to Make a Birth Injury Claim?
You may be worried that taking legal action will bring added costs you simply can't afford. Your injuries many have already affected you financially. But you could fund your case through a No Win, No Fee Agreement, which is also known as a Conditional Fee Agreement.
This means you won't pay any legal fees if your birth injury compensation claim is unsuccessful. If your claim succeeds, you'll pay us a success fee from your compensation which goes towards our legal costs. Your Solicitor will agree a percentage with you upfront so you know exactly where you stand. Read more about No Win, No Fee claims.    
Legal Aid is currently only available in medical negligence cases for a baby that has suffered a neurological injury before birth or under the age of 8 weeks old. We'll chat through all your funding options when you contact us for a Free Claims Assessment.
How Long do You Have to Make a Birth Injury Claim?
If you're a mother affected by issues related to birth injuries, there is a 3 year limit to make your claim. This is effective either from the date of when the medical negligence took place or from when your injury or its adverse effects were discovered.
Where your child is concerned, you have until their 18th birthday to make a claim on their behalf. After this, your child can make a claim for themselves and they have until their 21st birthday to do so. If they lack capacity because of their birth injury, the time limit doesn't apply.
Whatever the situation, you should contact our legal experts as soon as possible. Acting early will help with gathering the accurate evidence needed to prove your case. It could also get you the financial and medical support you need sooner.
Who Pays Compensation For Medical Negligence at Birth?
It's good to know your birth injury compensation won't come directly out of a hospital's budget as NHS Resolution has a budget to deal with all medical negligence claims directly. Private healthcare providers have their own insurers to handle negligence claims.
What is the Birth Injury Compensation Claims Process Like?
You can expect your birth injury compensation claims process with us to be like this:
Get in touch for a Free Claims Assessment

Call us on 0808 239 6043 or request a callback for a Free Claims Assessment. We'll learn the details of your case and tell you if we can help.

We'll explain everything you need to know

Our friendly team will talk you through key information such as the NHS Complaints procedure if this applies to your case.

We'll collect evidence

We'll work with independent medical experts to assess whether your care was substandard and caused avoidable harm.

We'll apply for an interim payment if possible

We'll try to get you an interim payment to help you with rehabilitation and other related costs while your case is ongoing

Child settlements

The Court will need to approve any settlement of a claim involving a child and it may be in your child's best interests to not settle the claim early so medical experts can review how their needs are changing as they grow. We'll always keep you up to date and what's happening and give you advice on the settlement (or not) of your child's claim.

Setting Up a Personal Injury Trust

Our Court of Protection team can offer you advice on setting up a PI Trust and appointing a Deputy to manage the Trust for you. The lifetime costs for this can be included in the claim.
Examples of People We've Helped
Our specialist Medical Negligence Solicitors have a proven track record in representing mothers and children in birth injury compensation claims. Examples include:
Why Choose Simpson Millar as Your Birth Injury Solicitors?
Medical negligence at childbirth can be incredibly difficult to come to terms with. But once you're ready to reach out, you'll be putting your trust in some of the most dedicated and knowledgeable Birth Injury Solicitors in England and Wales.
Many of our Lawyers are accredited by the Law Society. We're members of its Clinical Negligence Accreditation scheme too, as well as the Action against Medical Accidents (AvMA) Solicitors referral panel.
Our Major Trauma Team
If you or a loved one has suffered a life-changing injury, we can help you get the right support and advice. With Simpson Millar, you'll have a whole team on your side. We have some of the best personal injury solicitors in England and Wales and other specialist legal teams to meet all your needs. This should reassure you that you've come to the right place.
You're probably facing many day-to-day challenges after your injury, so we want to make dealing with any legal issues as seamless and stress-free as possible. Then you can focus on your recovery and living a fulfilling, independent life.
Our dedicated team have the experience and knowledge to guide you through every step. We know choosing someone to help you can be an difficult decision, but hopefully we can prove that you've made the best choice.
Support From Our Wider Legal Teams
Our wider Legal Teams can give you support with other legal services related to your child's birth injuries.
Our experienced Court of Protection and PI Trusts team can guide you to make the right choices about managing the compensation funds in future.
Settlements for birth injuries are often very high value and making the right choices makes sure that your child's entitlement to means-tested care and benefits is preserved for the future, maximising the value of their award. If they will lack the capacity to manage their own affairs, then we can advise on the appointment of a Deputy.
Depending on your child's needs, they may need an Education, Health and Care Plan, known as an EHCP, but the local authority usually won't put this into place until just before your child starts school.
It outlines the Local Authority's responsibilities to your child or young person for their education and care. It also outlines any health provision your child should receive.
Our expert Education Law team has helped many families to push their Local Authority to give their child the right provision for them and access all statutory services. They can appeal decisions by a Local Authority not to assess for an EHCP, not to issue an EHCP or even against the contents of an EHCP including asking for residential placements.
If provision is set out in an EHCP, it must be put in place. If it isn't, our team can advise on judicial review which may be a legal way of enforcing the EHCP.
Having an up-to-date Will is so important.
Your Will can make sure that your child is looked after if something happens to you.
Plan ahead and make a Will as soon as possible.
We work closely with all our external Case Management teams. It's so important that you can get on with them so we'll pick them carefully.
We'll keep in touch with them regularly and review your file so we're clear on what's happening with your child and the rest of the family.
Awards & Accreditations
A number of our Clinical and Medical Negligence Solicitors are members of the Law Society's Medical Negligence Panel and AvMA Solicitors Referral Panel.
Check our full list of accreditations or browse the many awards we have won for our work. This includes several wins at the Personal Injury Awards.
Simpson Millar subscribes as a member of the AvMA Lawyer's Service and The Society of Clinical Injury Lawyers
Get in touch, today!
Fill in the form below to get in touch with one of our dedicated team members, or call our team today on: 0808 239 6043