Living Together as Unmarried Parents
For initial legal advice call our Family Law Solicitors and we will help you.

We're rated
'Excellent'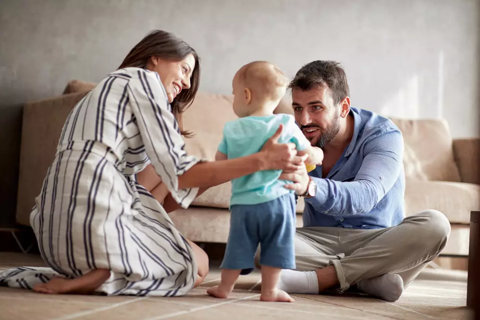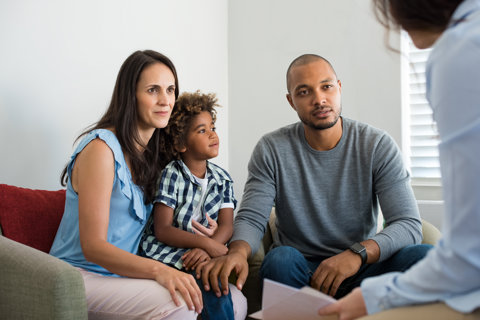 Common law marriage is a myth in the UK. So it's important that unmarried couples who live together are aware of the legal implications of not being married and what this means for the family as a whole, particularly if you separate.
Our national team of Family Law and Child Law Solicitors are here to offer practical legal advice and to help you with legal matters ranging from Parental Responsibility to protecting your assets, finances, and ensuring the children are provided for if you separate by making a Cohabitation Agreement.
We want to help you and your partner achieve the best outcomes without unnecessary conflict and stress. We'll communicate in plain English and tailor our service to your specific needs and circumstances and we offer a variety of options for your appointments, including telephone and video calls.
For initial legal advice get in touch with our Family Law Solicitors.
Legal Services for Couples Living Together as Unmarried Parents
Our Family Law Solicitors offer a wide range of legal services including:
Parental Responsibility Agreements / Orders
Child Arrangement Orders
Prenup and Cohabitation Agreements
Severing Title on Properties held Jointly
Advice on Mediation Strategy
Negotiating Financial Settlements
Property Litigation for Cohabitees
Advice on the Family Home and other Property Claims
Advice on Varying Maintenance Orders
We can also offer:
Ad Hoc or Managed Advice
Second Opinions
Contact us for initial legal advice and to see how we can help you.
Parental Responsibility for Unmarried Fathers/Same-Sex Partners
If you are a father or same-sex partner who was never married to the child's mother and you weren't included on the child's birth certificate, then it's unlikely that you have Parental Responsibility for the child.
Parental Responsibility means you have "all the rights, duties, powers, responsibilities and authority which by law a parent of a child has in relation to the child and his property". So essentially, you'd have the right to be involved in decisions concerning areas such as the child's education, where they live and what medical care they receive.
If you don't think you have Parental Responsibility, it's advisable to obtain a Parental Responsibility Order, enter a Parental Responsibility Agreement with the mother (and file this at the relevant Court) or re-register the birth of the child in joint names. A mother automatically has Parental Responsibility for her child, regardless of whether or not she's married to the father.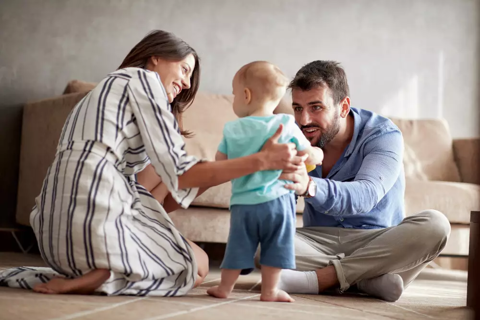 Child Maintenance if Unmarried Parents Separate
Both parents are financially responsible for providing for their child and it doesn't matter whether you were married, or whether the father was included on the child's birth certificate. For this reason, you don't need to have been married in order to make an application for child maintenance.
The Child Maintenance Service, not the Court, has primary jurisdiction for assessing and enforcing child maintenance. However, the Court continues to retain some powers in relation to child maintenance under Schedule 1 of the Children Act 1989. Your first step to getting child maintenance would be to contact Child Maintenance Options. 
Contact with Children if Unmarried Parents Separate
If you separate, you and your partner can agree child arrangements between the two of you. If you cannot agree, then either of you may make an application to the Court to get a Child Arrangement Order. Child arrangements include deciding who the child should live with and what contact should take place between the child and each parent.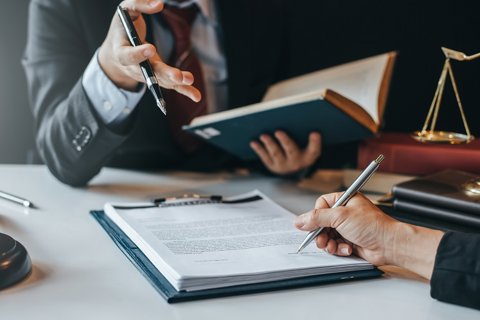 Inheritance
If you aren't married, then you don't automatically have the right to inherit from your partner's Estate if they die (although you may be able to claim under the Inheritance (Provision for Family and Dependants) Act 1975). 
The children's automatic inheritance rights will not be affected by the fact that you are unmarried. However, stepchildren will not automatically inherit on their step-parent's death. It's therefore best to have Wills in place if you are unmarried parents, as this will clarify what you want a surviving partner or stepchildren to inherit.
Funding Your Case
Our Family Law Solicitors charge an hourly rate depending on the experience of the person that is dealing with the file. We're completely open, transparent and fair when it comes to fees, so you won't ever be caught out by surprise legal costs.
Get in touch, today!
Fill in the form below to get in touch with one of our dedicated team members, or call our team today on: 0808 239 3465