Motor Insurers Bureau Untraced Driver Claims
For free legal advice call our Road Traffic Accident Solicitors and we will help you. Ask if we can deal with your claim on a No Win, No Fee basis.

We're rated
'Excellent'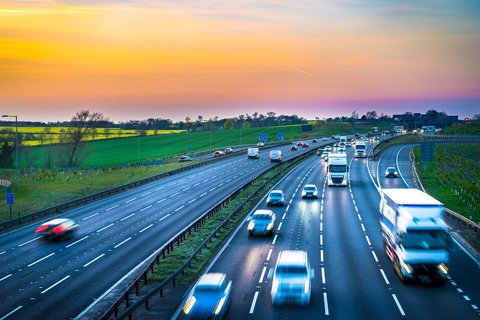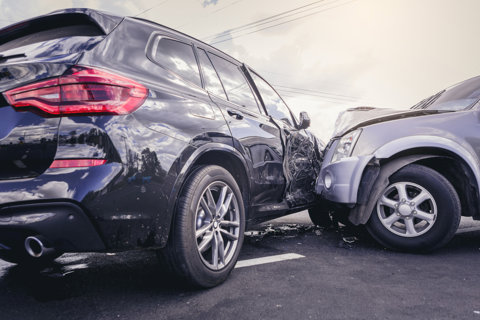 Claiming compensation for a road traffic accident can be much more complicated if the other driver can't be traced. This is usually because they left the scene of the accident.
It can be difficult to know what to do next, particularly if you have serious injuries, but you can still claim compensation for your injuries and for the damage to your vehicle through the Motor Insurers Bureau, known as the MIB.
Our Road Traffic Accident Solicitors can help you claim compensation through the Motor Insurers Bureau. The whole claims process becomes much more complicated when claiming for a personal injury through the MIB so it's even more important to get specialist help and legal advice from a Personal Injury Solicitor.
Get in touch with one of our experienced Personal Injury Solicitors for a free claims assessment and we'll quickly tell you if you have a claim.
How Can I Claim if the Driver Can't be Traced?
The Motor Insurers Bureau (MIB) was set up to help people get compensation when they are injured in a road accident that wasn't their fault and the driver either didn't have insurance or left the scene of the accident and couldn't be traced. This fund is paid for by a levy of all UK insurance companies.
Our Road Traffic Accident Solicitors have considerable experience in MIB claims and can guide you through the process of making a claim through the Motor Insurers Bureau.
Why Choose Simpson Millar?
Adjusting to life after a serious accident can be difficult for you and for your family. If we take on your case, our Motorcycle Accident Claims Solicitors will support you and work hard to get you the rehabilitation, treatment and financial support you'll need if you can't work because of your injuries.
It's important to think carefully about who you chose to represent you when making a Motorcycle Accident Personal Injury Claim. Here are some of the reasons why you should choose our experience team
Meet some of our Road Traffic Accident Claims Team
The MIB Claim Process
The MIB claim process is similar to a normal personal injury claim, but there are some additional steps that we have to take. Once we've done a free claims assessment and confirmed that we can take on your claim against the MIB, this is the claim process:
Can the Driver Be Traced?

We'll check to make sure whether we can actually trace the driver. If we're sure that the driver can't be tracked down, we'll contact the MIB on your behalf with the details of your claim. This is an important step. If we can track the driver down, we can still process your claim, but it will be against them rather than the MIB.

MIB Review Your Claim

The MIB will carry out their own investigation and decide whether or not to accept your claim. They may ask for specialist medical reports and a copy of your medical records. They will send out an agent to visit with you and take a statement.

Our Medical Evidence

The MIB will arrange a medical assessment for you, so a medical report detailing your injuries and their impact on your life can be prepared. This helps us to identify any care, treatment and rehabilitation you need and how much it will cost.

Offer of Compensation

You could receive an offer of compensation from MIB at this point. We'll assess this offer against our own valuation of your road accident claim, along with the financial impact of your injury. This will include any loss of earnings and the cost of repairing or replacing your vehicle. We'll talk through the offer with you and tell you if we think the settlement offer genuinely meets your needs.

Accept or Reject Offer

If we don't think the Motor Insurers Bureau offer is enough, and you agree, we'll work to negotiate a better compensation settlement for you.
FAQs about Motor Insurers Bureau Untraced Driver Claims
The personal injury you've sustained
Loss of earnings
Vehicle repairs or replacements
Cost of hiring a vehicle
Medical expenses
Cost of care, support and rehabilitation
There are certain conditions for making a claim against the MIB:
Firstly, you must report the road accident to the police as soon as is "reasonably practicable", and cooperate with any police enquiries or investigations.
Secondly, you should provide as much help as the MIB needs so it can investigate the claim within a reasonable amount of time. This could include making a statement, or giving them any other information either by interview or in writing.
You should also know that if you have fully comprehensive car insurance, you'll have to use that policy to claim for any damage to your vehicle. Your insurance provider has access to the Motor Insurance Database and could potentially trace the other driver or their insurer.
The Motor Insurers Bureau says it aims to decide on whether to award a compensation payment within three months, although a decision on how much will be paid will probably take longer. The length of an MIB claim will depend on how complex the case is.
We'll keep you up to date as your MIB claim is processed, so you're fully aware of what's happening every step of the way.
Get in touch, today!
Fill in the form below to get in touch with one of our dedicated team members, or call our team today on: 0808 239 6443