Cancer Misdiagnosis Claims Solicitors
For free legal advice call our Medical Negligence Solicitors and we will help you. We could deal with your cancer misdiagnosis or late diagnosis claim on a No Win, No Fee basis.

We're rated
'Excellent'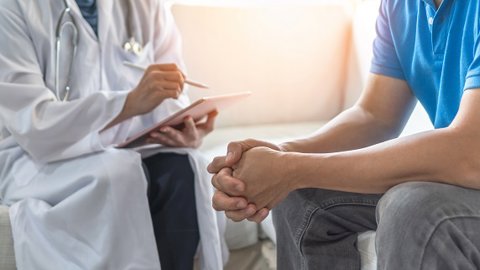 A cancer diagnosis can be life changing. But cancer misdiagnosis or late diagnosis can lead to incorrect or delayed treatment and a reduced chance of recovery.
If we can prove that your cancer wasn't diagnosed early enough or you were given the wrong diagnosis, you could claim cancer misdiagnosis compensation which could help you to access specialist treatment not available on the NHS.
We offer a Free Claims Assessment and will support you every step of the way if you choose to take legal action. If a family member or loved one has died because of a late cancer diagnosis as a result of medical negligence, we can help you claim compensation.
Our specialist Solicitors are careful and empathetic listeners who can help you get the best possible settlement. We'll also explore non-confrontational ways of agreeing your compensation, such as mediation.
So, if you think you could claim compensation for misdiagnosis of cancer, contact us for a no-obligation Free Claims Assessment. We could visit you at home (in England or Wales) and we can usually deal with your claim on a No Win, No Fee basis.
Can Cancer be Misdiagnosed?
Cancer Research estimates that 1 in 2 people in the UK will be diagnosed with cancer in their lifetime. Macmillan reports that survival rates are improving, with early diagnosis giving patients the best chance of living for longer or making complete recoveries.        
But while most cancer patients have positive care experiences in the UK, cancer still often goes undiagnosed or is misdiagnosed. Incorrect or delayed treatment can impact on your chances of survival and, if due to a medical mistake, could give you grounds to make a cancer negligence claim.  
There are many reasons why a cancer diagnosis can be delayed or misdiagnosed by a medical professional, such as:
Misinterpreting X-rays, scans, tissue samples or other medical results
Missing or failing to investigate symptoms
Referral or procedural delays
Delays to starting your treatment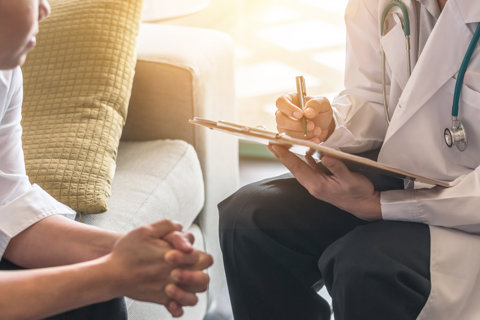 What Types of Cancer Misdiagnosis Are There?
There are more than 200 types of cancer and many share symptoms with other conditions. This means a wide variety of cancers can go undetected or misdiagnosed for many months. Common cancer misdiagnosis claims involve:
Breast cancer being mistaken for inflammatory breast conditions such as mastitis and fibrocystic breast disease
Bowel cancer being mistaken for irritable bowel syndrome (IBS)
Lung cancer being mistaken for lung infections such as bronchitis, tuberculosis and pneumonia
Pancreatic cancer being mistaken for inflammatory bowel diseases including pancreatitis
Meet some of our medical negligence solicitors
Why Choose Simpson Millar for Your Cancer Negligence Claim?
Cancer is difficult enough to deal with without an incorrect or late diagnosis making things worse. Here's why you can trust us with your cancer misdiagnosis claim:
What Counts as a Late Cancer Diagnosis?
Early diagnosis of cancer is known to significantly improve the outcome. Late cancer diagnosis claims happen where symptoms go unidentified for longer than they reasonably should.
Delaying treatment can allow cancer to spread, leading to more invasive treatment and a lower chance of survival. Reasons why delays happen include:
Failure to make a referral to a specialist
A doctor missing or misdiagnosing early signs of cancer
Checks or treatment being pushed back due to waiting lists or administrative errors
FAQs about Cancer Misdiagnosis
You may have a case if the care you received fell below acceptable standards and negatively impacted your condition. Cancer misdiagnosis claims can be made against both the NHS and private healthcare providers.
Proving cancer negligence can be complex however, and it's common to be unsure about where you stand. Speaking to our specialist Medical Negligence Solicitors will help you understand whether you can claim compensation and what your options are moving forward.
Claiming may not be your first thought if your life has been turned upside down by a missed or late cancer diagnosis. But while nothing can erase the trauma of a late or wrong diagnosis, claiming compensation can provide a sense of justice and help you access vital treatment.
Your case could also make sure important lessons are learned so that others don't have to suffer in the same way.
Both misdiagnosis for cancer and late diagnosis can be avoided with thorough checks and tests carried out by medical professionals.
More than a third of UK patients experience inefficiency at the diagnosis stage, whether due to multiple incorrect diagnoses or extended waiting times of over six months.
Cancer negligence claims are complicated and getting independent legal advice can help you understand whether you have a medical negligence claim.
Contact our friendly legal experts for a Free Claims Assessment when you feel ready. We'll tell you if we think you have grounds to make a claim and explain your options moving forward. Even if we do think you could claim cancer misdiagnosis compensation, there's no obligation to continue.
If you do, you can rely on our legal specialists to make the process as simple and stress-free as possible and keep you updated every step of the way.
Yes, you can claim compensation if a loved one has died because of medical negligence leading to a delay in cancer treatment.
The compensation could help pay for funeral expenses and financial losses caused by their death, among other things.
You'll usually have three years from when the negligence happened or from when you became aware of it to start your claim. This time limit may extend in certain situations:
If a person suffers from a temporary mental disability, the limit doesn't begin until they regain mental capacity
If you're claiming on behalf of a child, the limit doesn't start until their 18th birthday. This person can then claim on their own behalf until their 21st birthday
If you're claiming following the death of a loved one, you have three years from the date of their death
Although the Courts have wider powers to alter the time limits, they rarely do. This makes it best to seek legal advice as soon as possible if you think you have grounds for cancer misdiagnosis compensation.
We handle many cancer negligence claims on a No Win, No Fee basis, which is also known as a Conditional Fee Agreement. This basically means you won't have to pay any of our legal fees if your claim is unsuccessful.
If you succeed, you'll pay us a fee directly from your compensation. We'll agree a percentage with you upfront, so you are clear right from the start. Learn more about No Win, No Fee claims.
We'll explain all your funding options in detail when you get in touch.
Whether you're claiming against a GP surgery, an NHS hospital or a private healthcare provider, you don't need to worry about taking money from their budget.
NHS Resolution deals with medical negligence claims for wrong or late cancer diagnosis claims against the NHS and private healthcare providers will have their own insurers.
Every case is different. The amount you receive will depend on the severity of the consequences of your late or incorrect diagnosis.  
Your cancer misdiagnosis compensation will be calculated based on factors including:
Pain and suffering, including psychological damage
Loss of past and future earnings
Cost of previous and ongoing care and assistance, including prescription charges, medical fees, care aids and appliances
Travel and accommodation expenses
Your Lawyer can give you an estimate of how much compensation you could receive for misdiagnosis after they learn the details of your case and collect evidence. Whatever your situation, we'll do all we can to get you a fair amount that also includes any future impacts too. 
What is the Cancer Misdiagnosis Claims Process?
We'll take care of a variety of tasks and take the pressure off you and your family. Claiming compensation for misdiagnosis of cancer usually follows this process:
Call us for a Free Claims Assessment

Speak to us on 0808 239 6043 or request a call-back for a Free Claims Assessment. We'll listen to the details of your case and let you know you if we can help. We'll also run you through key information such as the NHS Complaints procedure if we think this will help your Cancer Misdiagnosis Claim.

We'll gather evidence

After taking on your case, we'll ask an independent medical specialist to review your care and confirm whether it was unacceptable and whether it caused avoidable harm. Once confirmed, we'll get your medical records and work with an independent medical specialist to gauge the full extent of your condition. This will help us calculate how much compensation you should be awarded.

We'll apply for interim payments

We could get you interim payments while your case is ongoing to help you cover care costs and any other immediate financial burdens as long as the NHS Trust accepts full responsibility.

We'll negotiate to settle your claim as quickly as possible

We'll work closely with the other side to settle your claim quickly and make sure lessons are learned. If they dispute your claim it could go to court. This is rare, but we'll be there to support you regardless.

You'll receive your compensation

You'll receive your compensation directly if your cancer negligence claim is successful. We can help you set up a Personal Injury Trust if you need one so you can continue to receive your state benefits.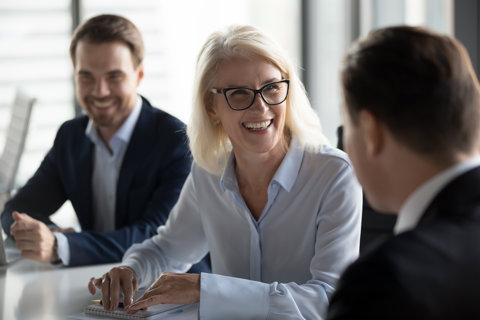 Our Dedicated Major Trauma Team
If you or a loved one has suffered a life-changing injury, we can help you get the right support and advice. With Simpson Millar, you'll have a whole team on your side. We have some of the best personal injury solicitors in England and Wales and other specialist legal teams to meet all your needs. This should reassure you that you've come to the right place.
You're probably facing many day-to-day challenges after your injury, so we want to make dealing with any legal issues as seamless and stress-free as possible. Then you can focus on your recovery and living a fulfilling, independent life.
Our dedicated team have the experience and knowledge to guide you through every step. We know choosing someone to help you can be an difficult decision, but hopefully we can prove that you've made the best choice.
Awards & Accreditations
A number of our Clinical and Medical Negligence Solicitors are members of the Law Society's Medical Negligence Panel and AvMA Solicitors Referral Panel.
Check our full list of accreditations or browse the many awards we have won for our work. This includes several wins at the Personal Injury Awards.
Simpson Millar subscribes as a member of the AvMA Lawyer's Service and The Society of Clinical Injury Lawyers
Get in touch, today!
Fill in the form below to get in touch with one of our dedicated team members, or call our team today on: 0808 239 6043