Complex Regional Pain Syndrome (CRPS) Claims
For free legal advice call our Serious Injury Solicitors and we will help you. Ask if we can deal with your claim on a No Win, No Fee basis.

We're rated
'Excellent'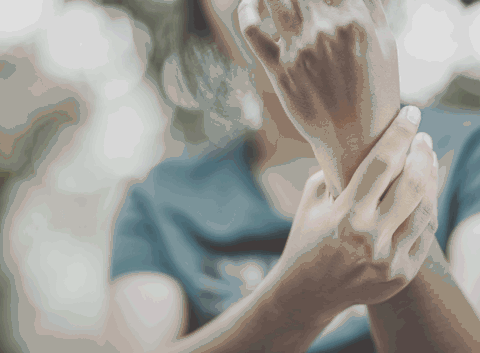 We offer a free consultation and our Serious Injury Solicitors may be able to help you get the compensation and treatment you need if you're suffering from Complex Regional Pain Syndrome (CRPS).
If you developed symptoms of CRPS after being injured in an accident that wasn't your fault, you should be able to access the care and support you need, and compensation to cover the associated costs.

Our Serious Injury Solicitors can commission an independent medical report regarding the injuries you sustained in the accident, and we're trained to spot key indicators within these reports that suggest a person may be suffering from CRPS.
Our Personal Injury Solicitors have helped many people who have developed CRPS after sustaining seemingly small injuries, so they can get the care, support and rehabilitation they need to live with their condition.
Contact our Serious Injury Solicitors for a free claims assessment, and we'll be happy to offer legal advice and speak to you about your situation. We could deal with your claim on a No Win, No Fee basis, just ask us for details.
Why Choose Simpson Millar?
At Simpson Millar we want to help you. We are proud of our track record and the comments from our clients which is at the end of the day why we do the work we do.
How We Value Your Claim
Our Serious Injury Solicitors will value your case based on your specific circumstances, so it fully reflects your individual needs. We'll look at factors including:
How much pain and suffering you've gone through
The overall impact of your symptoms
Whether you can still work
If you need medication to manage the pain, and if so, how much this will cost and what side-effects it could have
What current and future treatment you need
What areas of your body have been affected by your CRPS
The psychological impact of your CRPS
Your age and long-term prognosis
We'll also look at the financial consequences of living with Complex Regional Pain Syndrome and make sure any losses are reflected in our valuation of your claim. This will include everything from any loss of earnings you've experienced to the cost of travelling to and from medical appointments.
What Rehabilitation is Available?
There's no single therapy or management programme that will work for every CRPS sufferer. When treating other chronic pain conditions, medical professionals usually recommend a combination of different therapies and treatments as a multi-disciplinary approach to treatment Including: -
Prescribed pain relief medication
Nerve block
Physical rehabilitation, including input from occupational therapists and physiotherapists with psychological support, bos therapy and mirror therapy
Having a spinal cord stimulator fitted (in severe cases where other methods of pain control don't work)
Psychological therapy, as living with long-term pain can cause mental health issues including depression and anxiety
The earlier a person with CRPS can access a pain management programme, the better the outcome is likely to be. So if the other party accepts responsibility for your condition, we can ask for interim payments of compensation, so you can access some of this necessary care and treatment before the case fully settles.
We don't want you to have to wait until legal proceedings have ended before you get the support you urgently need, so you can rely on us to push for you to get it without delay.
What is the Claims Process?
Free Claims Assessment

One of our Serious Injury Solicitors will speak with you in a free claims assessment, so we can find out about the accident that caused your CRPS, and let you know if you're likely to have a successful claim.

Assigning a Solicitor

If we decide to take on your case, a Solicitor will be assigned to you, and they'll be in charge of managing your claim.

Medical Experts

Your Solicitor will carry out a thorough investigation to prove fault against the party you think are to blame. This will include gathering any relevant evidence, such as a medical report prepared by an independent medical expert. We'll arrange for you to be examined by this expert, and their evidence can help us identify your future care needs and value your claim correctly.

Accepting Responsibility

We'll approach the party you hold responsible with details of our claim. If they accept they were responsible, we'll start negotiating a compensation settlement straight away. We may also ask for interim payments of compensation if you have urgent medical or financial needs.

Settling the Dispute

If they don't accept liability (fault), a Trial date will be arranged. But we'll keep negotiating and aim to reach a settlement before it gets this far. The vast majority of personal injury claims settle before going to Court, as it's often not in anyone's interests to prolong a legal dispute when it can be settled amicably.

Awarding Compensation

We'll make sure that any compensation awarded is paid to you as quickly as possible, and take steps to ensure it doesn't stop you being eligible for state benefits you may need, such as setting up a Personal Injury Trust.
FAQs about Complex Regional Pain Syndrome (CPRS)
Complex Regional Pain Syndrome (CRPS) can develop after you suffer an injury in an accident. Common triggers can include:
A musculo-skeletal injury such as a crush injury or injury to the nerve
Surgery, often procedures to repair fractures or damaged nerves after injuries to hands
Being immobilised in a cast or splint
Minor injuries such as a cut to the finger
CRPS is recognised and listed as a pain syndrome in its own right which you can develop after an injury in a publication call the Judicial College Guidelines which all lawyers, including solicitors, barrister and Judges refer to when assessing the value of a personal injury claim.
If you suffer an injury and experience severe persisting pain, there are several symptoms of CRPS to look out for, including:
A burning, intense stabbing pain
Experiencing pain from the lightest of touches (known as allodynia)
An extreme pain response to painful stimulation
Continued intense pain after an injury, when you'd normally have expected to have fully recovered
Abnormal swelling in the area affected (known as oedema)
Skin colour changes, such as mottling, redness
Excessive sweating in the affected area
Abnormal hair and/or nail growth
Abnormal skin temperature in the affected area
Tender and stiff joints
Restricted or painful movement
Cracked, grooved or brittle nails
Tremors and muscle spasms (known as dystonia)
You might not experience all of the symptoms but if you have a combination of a few of these symptoms it is always recommended to refer you to a leading pain specialist in CRPS for a diagnosis.
There are two main types of CRPS including a third sub type.
Type 1 -  
Where the symptoms come on after a trauma or injury to the affected area, but where there's no actual damage to the nerves.   
Type 2 -  
This comes on after a distinct injury to the nerve.  
If you experience any of these unusual symptoms or you're suffering with burning and intense pain that doesn't seem to be improving, we'd strongly recommend you to seek medical advice and ask to be referred to your local pain clinic for a diagnosis.  The sooner you get a diagnosis, the sooner you can get the treatment you need.
CRPS – NOS (Not Otherwise Specified)
This is a third sub type which has been added for the diagnostic criteria specialists used to diagnose CRPS ( the Budapest Criteria ) where some people display some but not all of the signs and symptoms set out in the criteria.
Get in touch, today!
Fill in the form below to get in touch with one of our dedicated team members, or call our team today on: 0808 239 3227