Injury Claims Against the Council
For free legal advice call our Personal Injury Solicitors and we will help you. Ask if we can deal with your claim on a No Win, No Fee basis.

We're rated
'Excellent'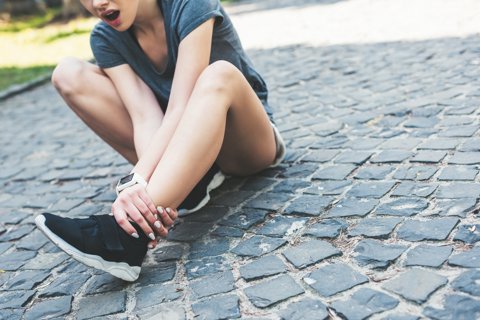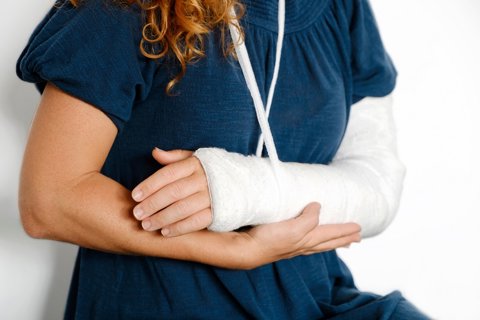 Councils must make sure that public places they're in charge of are safe, to prevent members of the public from suffering injuries – whether this is a pavement, park, road or building.
If you sustained injuries from an accident in public, or on council property, and you believe it happened as a result of the council's negligence, get in touch to see if you could be eligible to make a claim for compensation. Our Personal Injury lawyers are experts in these claims and have achieved thousands of pounds in compensation for people against councils and local authorities.
To claim compensation, we will need to prove that your injury has been caused by the council's actions or failings in their duty of care to you. Get in touch with us for a Free Case Assessment, where we'll find out about your situation and let you know if you could be eligible to make a claim. We could even deal with your claim on a No Win, No Fee basis.
Even if the accident was partly your fault, you can help us prove that the council could have prevented your injuries by:
Taking photos or videos of the scene of your accident, and your injuries;
Establishing whether there is any CCTV footage from the area you fell – try to request a copy as soon as you can to ensure the CCTV is retained for evidence;
Collecting the names and addresses of any witnesses;
Reporting the incident to the police and letting us know the incident number.
Our specialist lawyers have years of experience achieving compensation for people in some of the following scenarios:
Injuries in public places
Injuries caused by raised paving slabs, drain covers or other pavement defects (that were sticking up by at least one inch) if you're walking/running on the pavement;
Injuries caused by potholes that are 40mm deep or more, either as a passenger or in a Road Traffic Accident;
Injuries resulting from raised tree roots;
Cycling accidents caused by poorly maintained roads;
Injuries caused by icy conditions, where the council should have gritted the road/pavement;
Child accidents in playgrounds, parks, or council-owned leisure centres;
Injuries caused by falling tree branches on council-owned land;
Accidents on poorly lit council-owned car parks;
Accidents on the stairs in council-owned properties;
If you don't see your situation here, we'd still advise you to get in touch. Our solicitors are some of the UK's best Personal Injury lawyers and if we can take your claim forward, we will find out as much we can to work towards the best compensation for you.
What types of Injury Could I Make a Claim Against the Council For?
We specialise in serious injuries, as we know these can have a devastating impact on your life. Not only do they cause you a huge amount of pain, but they can have many knock-on effects in your life, such as loss of income, travel expenses to appointments, and an effect on your ability to socialise and perform day-to-day tasks.
Our Personal Injury solicitors will take all of these impacts into consideration when we investigate your claim and negotiate your final compensation, including any multiple injuries you might have. Here are some examples of injuries that people have made claims for, where we have recovered thousands of pounds in compensation:
Sometimes, injuries can lead to other conditions and complications. Compensation can help you get back to the quality of life you had before your injuries, if you're suffering from:
Why Choose Simpson Millar?
How the Claim Process Works for Injury Claims Against the Council
The process for making a claim against the council will vary slightly, depending on what kind of claim you make, but here is an overview of what to expect.
You get in touch with us

You get in touch with our expert solicitors for a Free Claims Assessment. We'll get as much information as we can about your situation and let you know if you could make a claim against the council. If we think a third party could be held responsible that is not the council (e.g. a private business), we'll let you know the next steps.

We'll get in touch with the other party

We'll contact the council or authority and ask them to admit responsibility for your injuries.

This could be the local authority if your child was injured in public, eg in a school, shop or playground. There may even be a mix of people who were responsible so we will investigate this properly e.g. by getting in touch with another driver in a road traffic accident.

We could get you early payments for Personal Injuries

If the injuries are serious, we know it's important to start recovery as soon as possible, and private healthcare can be expensive if you need it. We could ask the council to make early interim payments for this, before we settle your claim.

Gather evidence

We'll gather evidence to maximise the amount of compensation you could get. This might include CCTV footage of the accident, photographs, witness statements or an independent medical expert's assessment.

Final settlement and compensation

We'll use our expertise to negotiate with the council to get you the best settlement possible. Once this has been agreed, we'll try and get the compensation to as soon as possible, or help you set up a Personal Injury trust if you're claiming for an injury on behalf of a child under 18.
FAQs about Injury Claims Against The Council
How We've Helped Others Get Compensation For Claims Against the Council and Local Authorities
Here are a few examples of how we've helped people achieve compensation and a sense of justice by making claims against the council.
Get in touch, today!
Fill in the form below to get in touch with one of our dedicated team members, or call our team today on: 0808 239 3227