Advocates and Representatives in the Court of Protection
For free initial legal advice call our Court of Protection Solicitors and we will help you.

We're rated
'Excellent'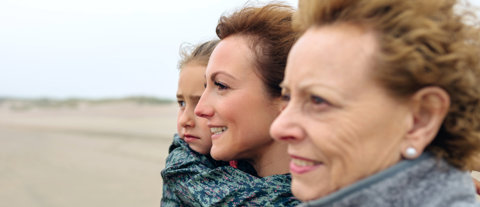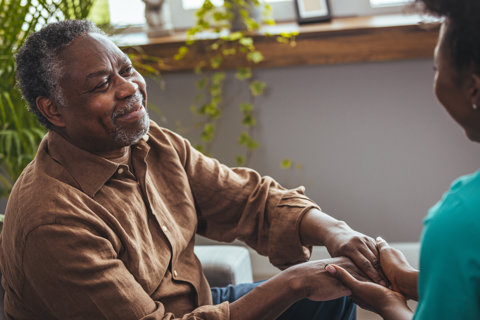 If your loved one has been assessed to lack capacity to make decisions about where they live and the care that they receive and lives in a care home, or is in hospital but is medically fit for discharge and is perhaps awaiting a care package to be put into place or for a new home to be found and it isn't safe for them to leave, then you may have been informed that a Deprivation of Liberty Safeguards ('DoLs') is in place. 
As part of this process, a Relevant Persons Representative will be appointed to ensure that the person lacking capacity has someone who is able to take steps on their behalf to exercise their legal rights. 
That person may be a family member or it may be an independent professional usually from the local advocacy service.
We understand that it can be confusing and often concerning to be informed that an advocate or representative has been appointed by a Local Authority or Health Authority to assist you or a family member that has been assessed as lacking capacity.  Whilst this is a very positive appointment, it often doesn't feel that way if this hasn't been discussed with you prior to you being contacted 'out of the blue' by an advocate or representative.  We have set out below some information about what this role entails and how it can be of benefit.
What is the role of an Independent Mental Capacity Advocate?
The role of an Independent Mental Capacity Advocate (IMCA) and a Relevant Persons Representative (RPR) is to act as an independent voice for people who lack the mental capacity to make certain decisions for themselves, such as about the type of care they receive, where they want to live or the medical treatment they should receive.
A very important part of both of the roles is to find often creative ways to try to find out and understand what a person lacking capacity wants to happen, this is referred to as their 'wishes and feelings'.  The purpose of this is to enable professionals and perhaps the Court to understand what the thoughts are of the person who lacks capacity completely independently of anyone else's opinion and to take that into consideration when decisions are being made.
If the decision at hand is about whether to provide serious medical treatment and the person lacks capacity to makes the decision themselves, an IMCA should be appointed where the person has no suitable family or friends that could be consulted. It is the role of the IMCA to decide whether to ask for a second medical opinion and explore the options available on behalf of the person lacking capacity.
Why Choose Simpson Millar?
What is the role of a Relevant Persons Representative?
If a person who lacks capacity is in a care home or hospital and is being deprived of their liberty under the Deprivation of Liberty Safeguards (DOLS), they must have someone appointed as RPR to represent them. If there are no family members or friends suitable and willing to act in this role, a referral should be made by the local authority for an RPR to be appointed.
The role of an RPR is to have regular contact with the person who is being deprived of their liberty and support them with any issues concerning the restrictions being placed upon them.
In the event that a person being deprived of their liberty is objecting to this then the RPR is responsible for ensuring that a review is undertaken and if this doesn't resolve things then the RPR should contact a Solicitor to discuss making an application to the Court of Protection.  You can find more about what the Court of Protection does here.  
There may also be times when it is necessary for an IMCA or RPR to seek legal advice when carrying out their day-to-day role.  It may be that the person they are supporting has a concern about the Mental Health Act, requires support with managing their finances or has expressed a wish to leave the care home they are living in.
It's important that specialist help and legal advice is sought from Solicitors who understand the issues that the person they are advocating on behalf of is facing and what they can do about it.
Our specialist Court of Protection Solicitors can provide support and advice about a range of issues to RPR's, IMCA's and family members.
Advocates and Representatives FAQs
An IMCA should be appointed when a person who lacks capacity to make important decisions does not have anyone suitably able to act independently and put forward the person's wishes and views about the decision at hand. Ordinarily, it would be the Local Authority that would make a referral for an IMCA, but if the decision relates to a serious medical treatment decision, then the referral may be made by a medical practitioner.
An IMCA can also support a person lacking capacity through assessment and decision-making processes in relation to finding out what their needs are and what care they will require to meet those needs.
It's really important to understand that RPRs have a positive obligation to help someone challenge the deprivation of their liberty in the Court of Protection when it's necessary and appropriate to do so.
An RPR should bring a challenge on a person's behalf if they:
object to the Deprivation of Liberty authorisation
want to leave their current placement and return home
want to leave their current placement and move to a different, or less restrictive, placement
In addition, if there is a dispute as to the findings of the capacity assessment which forms part of the Deprivation of Liberty Safeguards (DOLS) paperwork, this can also be challenged in the Court of Protection. 
It is often the case that concerns have been raised by an RPR to the Local Authority and a review undertaken before we are approached for advice, however, we are a large team and will always have someone available to discuss what the appropriate next steps are at any stage of the process.
Legal aid is available in most cases, but not all. We can complete an assessment for you and quickly tell you if you're eligible. If not, we can talk through your options for paying for a deprivation of liberty safeguarding challenge. 
Get in touch, today!
Fill in the form below to get in touch with one of our dedicated team members, or call our team today on: 0808 239 9764