Sepsis Claims
For free legal advice call our Medical Negligence Solicitors and we will help you. Ask if we can deal with your claim on a No Win, No Fee basis.

We're rated
'Excellent'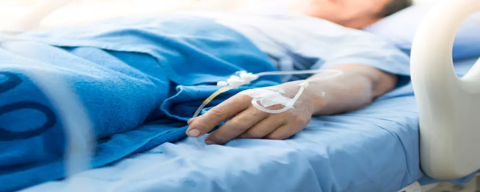 Helping people with Sepsis Claims
If you or a loved one suffered from Sepsis because of medical negligence, you could claim compensation.
Our expert Medical Negligence Solicitors understand how serious sepsis is and the long lasting physical, psychological and emotional symptoms of this illness. You may find ongoing symptoms of Post Sepsis Syndrome, lasting anywhere from 6 to 18 months along with recurring infections leaving you worried about getting sepsis again.
If you or a loved one has experienced this, our specialist Solicitors will give you a free claims assessment so you can see if you have a claim. We can them talk you through the process in more detail and support you through your Sepsis claim from start to finish.
Sepsis compensation claims can often be dealt on a No Win, No Fee basis. Please just ask us for details.
For a free claims assessment, get in touch with our Medical Negligence Solicitors.
It's not just about the compensation
Making a medical negligence claim is not just about getting compensation for you. We can ask for rehabilitation suited to your particular needs and get you the support you need.
We understand that you may find it upsetting to talk about, but we'll be sympathetic and sensitive to your needs and we'll tailor our service to suit you.
We'll also explore non-confrontational ways of securing appropriate amounts of compensation, and work closely with the NHS to make sure that lessons are learnt.
Why Choose Simpson Millar?
Here are some of the reasons you should choose us to make your road accident claim: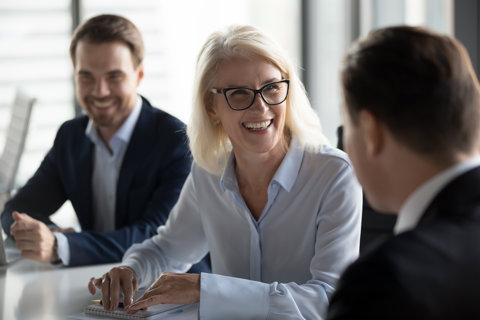 We have a Dedicated Major Trauma Team
if you or a loved one has suffered a life-changing injury, we can help you get the right support and advice. With Simpson Millar, you'll have a whole team on your side. We have some of the best personal injury solicitors in England and Wales and other specialist legal teams to meet all your needs. This should reassure you that you've come to the right place.
You're probably facing many day-to-day challenges after your injury, so we want to make dealing with any legal issues as seamless and stress-free as possible. Then you can focus on your recovery and living a fulfilling, independent life.
Our dedicated team have the experience and knowledge to guide you through every step. We know choosing someone to help you can be an difficult decision, but hopefully we can prove that you've made the best choice.
What is the Claims Process?
Free Claims Assessment

Get in touch with our expert Medical Negligence Solicitors for a free claims assessment. We'll discuss your situation and let you know if we can help you.

NHS Complaints Process

We may advise you to complain directly to the NHS before taking legal action and guide you through the NHS complaints procedure.

Independent Medical Expert

If we take on your case, we'll arrange for you to be assessed by an independent medical expert. They'll prepare a medical report outlining your condition, which will help us work out how much compensation you need.

Interim Payment

If it's possible, our Medical Negligence Solicitors will apply for an interim payment of compensation on your behalf. So if you have urgent care, support and rehabilitation needs, they could be met before the case settles.

Personal Injury Trust

When your case settles, we can give you advice on whether you need to set up a Personal Injury Trust. Having a Trust in place means that your compensation won't stop you from claiming state benefits if you need to. 
FAQs about Sepsis Claims
If you or a loved one has had Sepsis and it wasn't identified and treated early, you may have a claim for compensation.
Sepsis, sometimes known as blood poisoning or septicaemia, is a rare but serious complication of an infection, and unless it's treated quickly, it can lead to multiple organ failure and death.
To make a claim, we need to find out exactly what kind of mistakes happened. For example:
Was your condition misdiagnosed, allowing the Sepsis to develop and get worse?
Were the proper tests for Sepsis not carried out?
Was the treatment for Sepsis not started quickly enough? 
Did you lose a loved one because of these failures?
If any of these apply, our Medical Negligence Solicitors could help you get compensation to cover:
Rehabilitation
Loss of past and future earnings
Prescription charges
Medical fees
Out-of-pocket expenses.
In short, claiming compensation can help you to start rebuild your life, and get you the justice you want.
Sepsis claims can be funded through a No Win, No Fee agreement, also known as a Conditional Fee Agreement. Ask us for details and we'll explain the different funding options to you.
Yes. You must claim either within 3 years of the date of your medical negligence or 3 years from when you became aware of the negligence - this is known as the date of knowledge.
If you can't work out the date of knowledge, assume that the 3 year period time limit runs from the date of the medical negligence.
Time limits are extended if the claim involves a Protected Person, for example someone with a mental disorder who can't manage their affairs.
If you're claiming on behalf of a child, you can claim at any time before they turn 18 years old. After their 18th birthday, the 3 year time limit will start to run.
The strict time limits mean you shouldn't delay getting specialist legal advice. The earlier you get help from a Medical Negligence Solicitor, the easier it will be to get evidence to support your claim and understand how Sepsis has affected you.
Sepsis occurs when the body's immune system starts damaging otherwise healthy tissue and organs when it's reacting to an injury or infection.
This can reduce the blood supply to these areas and can result in septic shock, multiple organ failure, amputation and sometimes death.
Sepsis can be caused by an infection at any site in your body or contamination to the lungs, abdomen, pelvis or urinary tract.
It often appears following surgery or a long stay in hospital, and infected bed sores are a common source of Sepsis.
Our Awards and Accreditations
A number of our Clinical and Medical Negligence Solicitors are members of the Law Society's Medical Negligence Panel and AvMA Solicitors Referral Panel.
Check our full list of accreditations or browse the many awards we have won for our work. This includes several wins at the Personal Injury Awards.
Simpson Millar subscribes as a member of the AvMA Lawyer's Service and The Society of Clinical Injury Lawyers
Get in touch, today!
Fill in the form below to get in touch with one of our dedicated team members, or call our team today on: 0808 239 6043