Faulty Product Injury Claims
For a Free Case Assessment call our Personal Injury Claims Solicitors and we will help you. We deal with claims on a No Win, No Fee basis.

We're rated
'Excellent'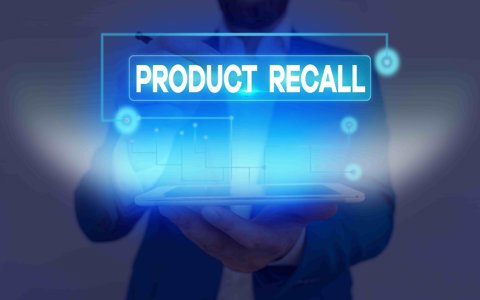 The products and equipment we use every day must meet certain legal safety standards, so we trust that they are safe for us to use. However, faulty products, appliances and toys can still end up being sold, and if you've been injured by one, it can have a serious impact on your life which we could help you claim compensation for.
Get in touch to see if our specialist Personal Injury lawyers could help you make a No Win, No Fee Product Liability, (or 'faulty goods') claim for compensation. We have years of experience achieving thousands of pounds for people in compensation for faulty products such as:
Defective drugs and some medical products, such as knee replacements and vaginal mesh;
Faulty electrical products or appliances, which can cause electric shocks and house fires. These include white goods such as washing machines and tumble dryers;
Defective cars, bikes, vehicle parts and e-scooters;
Faulty children's toys, such as trampolines or even equipment in public playgrounds;
Defective equipment at work that caused you to be injured – your employer may be responsible for this;
Food products that did not display the contents, which caused a severe reaction/anaphylactic shock;
Sports goods e.g. treadmills at the gym or indoor bikes;
Beauty products or hair dyes;
Furniture – for example a faulty chair which collapses;
Batteries (e.g from phones or e-scooters) which set fire and cause injury';
Faulty e-cigarettes that can explode/catch fire, either whilst vaping or while being in your pocket;
Shoes and footwear e.g. a heel of a shoe,which can fall off and cause injury.
If you're not sure if the manufacturer of a product was responsible for your injury, or whether you're eligible to compensation, get in touch with us for advice today. Our expert Personal Injury solicitors are some of the UK's leading experts. We'll fully investigate your claim and keep you informed throughout, making the process as smooth as possible.
We know that injuries caused by faulty goods and products can be serious and life-changing, so we're here to help you get the care and support you need. We're experts in claiming compensation for those with serious injuries, such as:
If the manufacturers or responsible party admit liability for your injury, we can ask them to make early interim payments. This can help you recover loss of earnings if you've had to take time off work due to your injuries. Compensation can also help you access rehabilitation and care before your claim has even settled, to help you live the best quality of life possible.
FAQs about Product Liability Claims
Our clients rate us as
'Excellent'

4.5 out of 5 based off 2457 reviews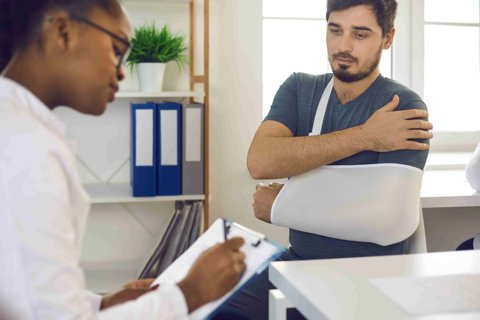 How do I Claim Compensation for an Injury Caused by a Faulty Product?
If you've been injured by a defective product and would like to make a claim for compensation, we'd firstly recommend the following steps:
Report the product and incident to the shop you purchased the item from, and the product manufacturer as soon as possible.
Report it to your local Trading Standards Office.
Check the manufacturer's website or Google the product to see if there are known faults or recalls of the product.
Look at any website reviews about the product, to see if there have been any other reports of other consumers being injured.
Find your original purchase receipt, so we can prove the date and place of purchase.
If you paid for the item online, or via your card, or find the relevant bank statements.
Keep the product if you still have it, until one of our solicitors tells you otherwise. The product is vital evidence - many manufacturers will ask you to return the product for testing, but it is important not to do this until you have sought independent level advice, as your solicitor may want have the product inspected and tested first.
You can get in touch with us at any point for no-obligation legal advice, and we can let you know whether you would be eligible to make a claim for compensation.
The exact amount of compensation you could get will depend on who was responsible for your injuries, how severe your injuries are and how you're coping now, as well as any support you may need in the future.
Our Personal Injury lawyers can help you gather evidence to make your claim as strong as can be, and work towards the compensation you deserve.
Why Choose Simpson Millar for your Product Liability Claim?
Here are some of the reasons why you should choose Simpson Millar to help with your injury claim.
How the Defective Product Claims Process Works
We'll contact the company responsible

If we think you've got a chance of getting compensation, we'll get in touch with the company responsible for your injuries. This would usually be the manufacturers or importers who made the product. In other cases, it could be your workplace or a local authority, but don't worry, our experts will be able to investigate and negotiate towards the best settlement for you.

We'll gather evidence

We'll start to collect evidence to prove that the manufacturers were responsible for the faulty product which caused your injuries. Any photos of your injuries, receipts, medical records, or even other legal claims that have been made against the company in the past can help.

You'll get a medical assessment

We'll send you to an independent medical expert, who will assess your injuries to 'officially' link them to the faulty product, and they will ask how your injury has affected your life. We try to intervene early if we think you'd benefit from rehabilitation and care. Sometimes the other party can send you early interim payments, if they admit responsibility before the claim is settled.

We'll work out the compensation amount

Based on your medical assessment and the way your injuries are affecting you, we'll work out how much compensation you're owed and take this to the other party.

We'll settle your claim

If the manufacturer does not accept responsibility, then there might be other parties or companies involved, so we will work with all parties to try and settle your claim. If your claim goes to Court, we'll keep you informed and provide expert advice throughout the whole process.
Meet some of our Personal Injury Solicitors
Get in touch, today!
Fill in the form below to get in touch with one of our dedicated team members, or call our team today on: 0808 239 3227