EHCP Appeal
If you want to appeal your child's EHCP, we can help. For initial advice call our Education Law Solicitors.

We're rated
'Excellent'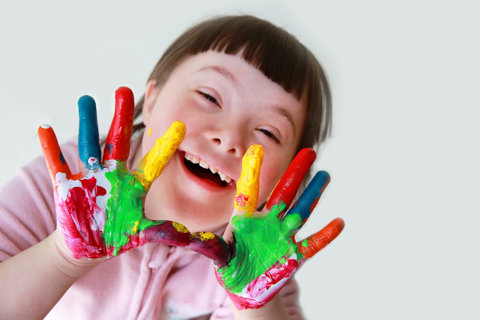 Does your child have an Education, Health and Care Plan (EHCP), or do they need one? Contact us for advice and guidance. Find out how we can help.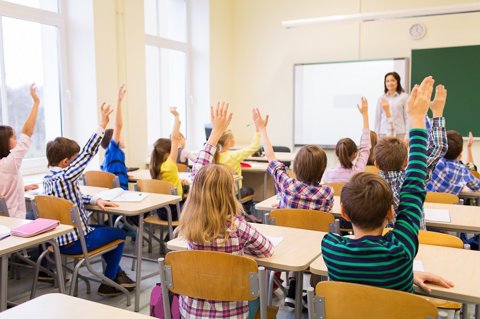 If you don't think your child is getting the right support for their education, an appeal to the SEND Tribunal may be necessary.
The appeals process will look different depending on your child, but no matter which stage you are up to, our Education Lawyers can help you.
We have years of experience in helping children get detailed, up to date Education Health and Care Plans (EHCPs) that fully meets their needs. Our team of Education Law experts have secured many independent school placements, access to therapies such as Speech and Language Therapy, Occupational Therapy, ABA and appropriate school transport for children with Special Educational Needs (SEN).
Whether you want us to help from the moment you receive your decision letter, just provide tactical or strategic advice or represent you at a hearing, we will work to meet your needs and do everything we can to get your child the support they need.
Get in touch with our Education Lawyers today.
When Can You Appeal an EHCP?
You can appeal to the Special Educational Needs and Disabilities Tribunall if:
You disagree with the Local Authority's decision not to carry out an Education Health and Care Assessment
You disagree with the Local Authority's decision not to issue

 

an Education Health and Care Plan (EHCP) for your child after the assessment
You disagree with the provision specified in your child's EHCP
Your child's EHCP does not contain specified and quantified provision
You don't think the school named in the EHCP is right for your child
Your child's EHCP fails to name a school
If you're not sure whether you can appeal your child's EHCP, get in touch with our Education Lawyers for advice tailored to you and your child.
If you can't make an appeal, there are other ways our team maybe able to help. Judicial Review could be one of several ways in which our specialist lawyers may be able to help.
Why Choose Simpson Millar?
Do I Need a Lawyer to Appeal an EHCP?
The appeals process is designed to be as parent friendly as possible, so you don't have to use a Lawyer but many of the families we speak to consider there to be a huge advantage to getting specific advice on appeals.
Even if you don't need to use an Education Lawyer for the entire process, getting advice before you attend the hearing can make sure you submit all the right evidence and that the case you put forward is as strong as it can be.
Our Education Law team know the appeals process inside out and have experience of what the SEND Tribunal needs to see to understand that your child needs more support for their education.
Getting legal help can save you the time and stress of going it alone.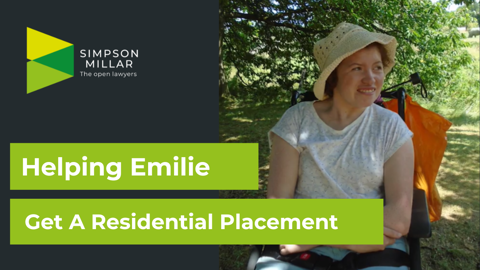 We Helped Emilie Get a Residential Placement After an EHCP Appeal
Our lawyers helped Emilie get a residential placement after appealing an EHCP.
How to Appeal an EHCP
Receive your Decision Letter

No matter what the Local Authority's decision is, you'll receive a letter which will outline what you can do next.

Consider Mediation

The details of your local mediation provider will be on your decision letter and before making an appeal you need to show that you've considered using a mediator.

You don't have to go through mediation, as long as you can show you considered it and have spoken with the allocated mediation advisor about the pros and cons of mediation.

Once you have spoken to a mediator, they will provide you with a mediation certificate which you will need to make an appeal even if you do not go through the mediation.

Fill in a SEND Tribunal Appeal Form

Give Evidence

This is a really important part of the appeals process, supplying proper evidence such as therapy and school reports to support your case could make the difference between winning your appeal.

Lodge Your Appeal in Time

You either have 2 months from the date you received your letter, or 30 days from the date you received your mediation certificate to lodge your appeal with the SEND Tribunal. Your deadline is the later of these two.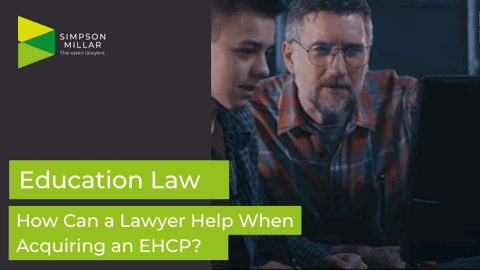 How can a Lawyer Help with the EHCP?
The deadline for phase transfer is 15th February (31st March for children over 16-years-old). By this time, your Local Authority should have put together a final Education, Health and Care Plan (EHCP) naming a school or college for your child to attend from the following September.
Get in touch, today!
Fill in the form below to get in touch with one of our dedicated team members, or call our team today on: 0808 239 9764