Motorcycle Accident Claims Solicitors
For free legal advice call our Motorcycle Accident Claims Solicitors and we will help you. Ask if we can deal with your claim on a No Win, No Fee basis.

We're rated
'Excellent'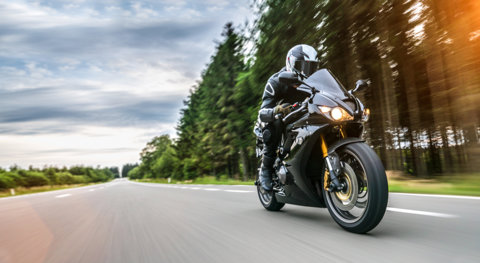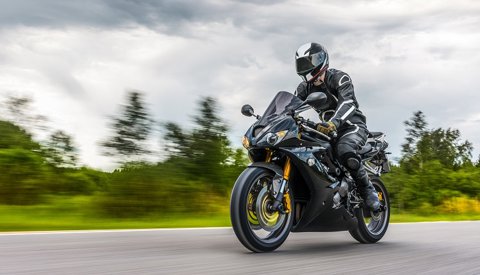 If you or a loved one has had a motorcycle accident, our Motorcycle Accident Solicitors can help you to make a compensation claim. It doesn't matter if you were driving the motorcycle or riding pillion, we can help you. Our team are experts in dealing with motorcycle accident claims, which is a highly specialised area of law. We've got passionate bikers in our team who understand what it means to be a biker and have a good insight into some of the issues bikers face on the roads.
They work hard to get the best outcomes for injured bikers, such as access to specialist medical treatment and physiotherapy and adaptations to bikes so they can continue to ride after serious or life changing injuries.
If a family member died in a motorcycle accident, we can support you through the Inquest and attend any criminal Court if we need to. We want you to get justice for your loved one.
For a free claims assessment, contact our Motorcycle Accident Claims Solicitors. Ask if we can deal with your claim on a No Win, No Fee basis.
Why Choose Simpson Millar?
Adjusting to life after a serious accident can be difficult for you and for your family. If we take on your case, our Motorcycle Accident Claims Solicitors will support you and work hard to get you the rehabilitation, treatment and financial support you'll need if you can't work because of your injuries.
It's important to think carefully about who you chose to represent you when making a Motorcycle Accident Personal Injury Claim. Here are some of the reasons why you should choose our experience team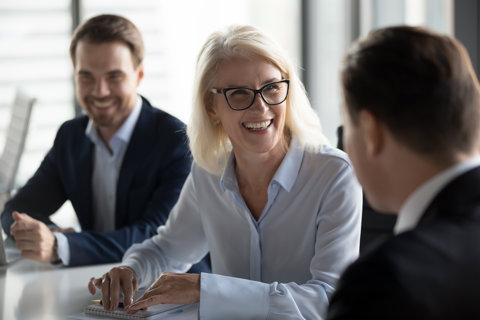 Our Major Trauma Team
If you or a loved one has suffered a life-changing injury, we can help you get the right support and advice. With Simpson Millar, you'll have a whole team on your side. We have some of the best personal injury solicitors in England and Wales and other specialist legal teams to meet all your needs. This should reassure you that you've come to the right place.
You're probably facing many day-to-day challenges after your injury, so we want to make dealing with any legal issues as seamless and stress-free as possible. Then you can focus on your recovery and living a fulfilling, independent life.
Our dedicated team have the experience and knowledge to guide you through every step. We know choosing someone to help you can be an difficult decision, but hopefully we can prove that you've made the best choice.
Meet some of our Road Traffic Accident Claims Team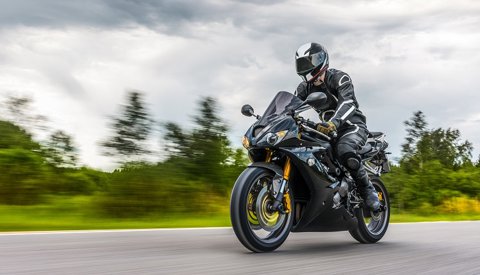 We're not just Motorcycle Claims Specialists - we're Motorcyclists
We understand bikers as some of our team are motorcyclists themselves. We even sponsor the Superbike team, CDH Racing. We don't just say we are specialists; we live and breathe it. Kev Harper does advanced motorcycling training for bikers and donates his fee to Birmingham Children's Hospital. Kev also volunteers for Derbyshire Blood Bikes providing urgent blood services to NHS hospitals across Derbyshire.
What is the Motorcycle Accident Claims Process?
When you call us, we'll complete a free initial assessment of your claim. After taking some details about your accident, we can tell you quite quickly if you have a claim. If you do your claim will follow this process:
Who is responsible for the accident?

It's important to investigate the claim to see who is responsible. This can be quite complicated in motorcycle accident claims. We'll gather evidence, such as witness statements, medical records, photos of the accident scene, along with any police accident reports. If you have any helmet cam footage, this be strong evidence to support your claim. We'll also see if there is any CCTV footage of the accident too.

Request an Interim Payment

We'll ask the insurance company of the other person to admit liability (fault) for the accident as early on as possible. This is really important in serious injury claims because once they've accepted full or partial liability, we can request an interim payment of compensation for you. This will help you pay for any specialist treatment or rehabilitation you need and can also help you financially whilst you can't work.

Specialist Medical Report

We'll arrange for you to be examined by an independent medical expert, who will prepare a report giving their professional opinion on your injuries, how they're likely to impact your life and what treatment and rehabilitation you may need. Depending on your injuries, you may need multiple medical reports from different specialist doctors. We'll arrange all of these for you.

How Much Compensation You'll Get

Once we understand the physical, mental and financial consequences of your motorcycle accident, we'll calculate how much compensation you should get. We'll give that figure to the other side and start working to settle your claim. We'll always tell you when we get any offers to settle and we'll tell you if we think you should accept the offer or not. But, ultimately, the decision is yours.

Settle or Go to Court

Most personal injury claims don't go to Court, but if it does, we'll be by your side all the way through whether your claim settles or you have to go to Court.
Helpful Motorcycle Safety Tips
It's so important to stay safe when riding on your motorcycle. You can't control what other people do on the roads, but you can do all you can to make sure you stay as safe as you possibly can.  Kevin Harper works in our Personal Injury Team and is a keen biker - he delivers advance Motorcycle Training for Rapid, rides a Bloodbike for Derbyshire Blood Bikes and is a former Police Motorcyclist.  Hopefully, you'll find these useful.
Motorbike Accident Claim Tips
You should go to hospital or see a doctor as soon as possible even if you think you're not injured, as you may have sustained injuries without knowing it.
Seeing a doctor is also important from a legal point of view. That's because the medical staff treating you will make a record of your injuries and treatment, containing key information such as what type of care you were given and how long this was provided for.
This can be invaluable in your motorbike accident claim as your Solicitor or Lawyer is building your case and this information will help them to calculate the right amount of compensation to be claimed.
If you can do so safely, try to gather evidence from the accident scene as soon as it's happened. This can include photos of the location, any marks on the road caused by the accident, photos of your bike that show how badly it's been damaged and images of any accident debris, such as broken bike or vehicle parts, street lights or traffic signs, as this can all help to show evidence of what happened to you.
You should also get the contact and insurance details of the other drivers involved in the accident, as well as their vehicle registration number, and if possible, the details of anyone who witnessed the accident.
We know that if you've been severely injured in your motorbike accident, you won't have been able gather this evidence. In this case, we may be able to obtain evidence such as CCTV cameras that have recorded what happened.
A police report will be further proof that an accident took place and a document of where, when and what exactly happened.
Don't accept any legal representation that's offered to you by an insurer, or be tempted to settle your claim without getting any independent legal advice whatsoever.
If you're offered a compensation settlement by the other side, it's unlikely that you'll get the full amount of compensation and rehabilitation support you'd actually be entitled to.
A specialist Motorbike Accident Solicitor will examine the impact of your accident in full, using their expert knowledge to assess everything from your medical prognosis, and damages to your bike, to any loss of earnings you've experienced.
While settling a claim by yourself could be quicker, this can be a false economy, and you could soon realise you've accepted an amount that does little to actually address your problems.
Don't give up. Going through legal channels to claim compensation can seem extremely daunting, so it can be tempting to give up if it doesn't seem to be going your way. For instance, the other party may deny liability (fault), or even argue that you were partly responsible for the accident.
But that doesn't mean the end of your claim. If necessary, we can pursue your claim in Court, but we should stress this only happens in a small handful of cases. And if the other party believes you should accept a share of the liability, you can still claim on that basis, accepting a slightly reduced compensation package. We call this Shared Liability.
A motorbike accident claim must be brought within 3 years of the date that the accident took place. By approaching a Solicitor or Lawyer sooner rather than later, you can concentrate on your recovery, while your legal team gets on with putting together your case as soon as possible.
FAQs about Motorcycle Accident Compensation Claims
Your compensation will include a number of different items, called General Damages and Special Damages. Your compensation claim is made up of these. General Damages are the amounts you'll for your pain and suffering and your specific injuries. Special damages is any financial loss you've had because of the accident.
Some of the things you can claim for are:
Your injuries
Any medical and rehabilitation treatment you need
Pain and suffering caused by the accident
Damage to your bike, helmet, gloves, boots and leathers
Any adaptations you may need to your bike to allow you to ride again after a serious injury
Any expenses you've had to pay because of the accident, such as medication, prescription fees and taxi fares
Any care and assistance provided by your relatives. This could include cleaning, cooking, washing and personal care.
Any lost earnings
Any future lost earnings you will have because of your accident
Insurance policy excess
We can also:
Arrange an engineer's inspection of your bike and safety equipment
Help with the repairs to, or replacement of, your motorcycle
Arrange physiotherapy and other rehabilitation treatments
Help with modifications to your home if your injury causes disability, or help you find a new home that meets your needs if yours can't be adapted
Your compensation settlement will help you get the care and support you need straight after your accident, along with any future care you will need.
Yes. Motorcycle accident claims can result in catastrophic injuries and sometimes death. If your loved one has died because of their injuries, or suffered a brain injury, you could make a claim on their behalf.
We can arrange for you to be assessed by an independent medical specialist, so your specific care and support needs can be identified and included in your claim. That means you'll be able to access the care and support you need, for as long as you need it, without having to worry about the cost.
This could include private medical treatment, physiotherapy or adaptations to your home, depending on the nature of your injuries.
Possibly. If you have urgent medical or financial needs, we may apply for an interim payment of compensation. This means you don't have to wait until the case settles before you can access some of the specialist care, treatment or financial support you need.
You have three years from the date of your motorcycle accident to make a claim. The sooner you start your claim, the easier it is for us to collect evidence and prove your case. If a child under the age of 18 is injured, the three-year limitation period starts from their 18th birthday.
We can offer No Win, No Fee funding for most motorcycle accident claims. This means you don't pay anything if your claim isn't successful. We'll explain all of your options in detail.
Get in touch, today!
Fill in the form below to get in touch with one of our dedicated team members, or call our team today on: 0808 239 6443