Abuse in Local Authority Care
For free legal advice call our Abuse Claims Solicitors and we will help you. Ask about Legal Aid or if we can deal with your claim on a No Win, No Fee basis.

We're rated
'Excellent'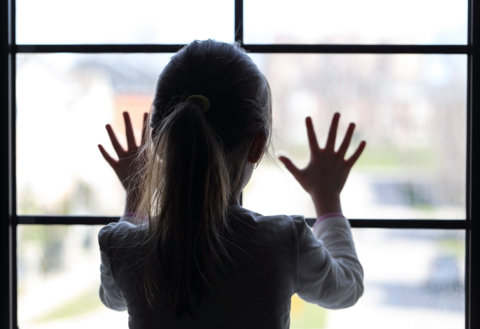 Helping people who have been abused or neglected whilst in the care of a local authority
If you have suffered neglect or abuse (physical or sexual) due to the negligence of social services whilst in their care, you may have a claim against the local authority.
In certain circumstances, a claim could be made against the local authority for abuse by individuals that are not employed by social services such as a parent, another family member or a person visiting your home.
If you were neglected or abused by a foster carer you may be able to claim against the local authority who selected, placed and monitored the foster carer placement.
If you were neglected or abused in a school or children's home a claim could be brought against the organisation or body responsible for the institution. In many cases this is the local authority.
We're specialists in getting justice and compensation for people who were let down whilst in the care of their local authority. Our friendly and dedicated team of Abuse Solicitors are here to listen as soon as you're ready to talk and we'll tell you if you can make a claim for compensation.
You could qualify for Legal Aid, depending on your financial situation. If not, we could deal with your case on a No Win, No Fee basis.
Can I Claim Compensation for Abuse in Local Authority Care?
If you were under the care of the local authority and suffered neglect or abuse, you could make a claim against them if they were legally responsible to protect you from harm.
Circumstances in which the local authority could be held responsible for the neglect or abuse are:
Where a local authority has assumed responsibility to protect you from danger.
Where the local authority has done something which prevented another from protecting you from danger.
Where the person that caused you the harm was under the local authority's control.
Where the local authority's employees created a source of danger.
Other circumstances where claims could be made against the local authority including neglect or abuse that took place in foster homes, children's homes, schools and other institutions.
The rules around whether the local authority can be held responsible can be quite complex. That's why it's important to speak to a specialist Abuse Solicitor who can advise you whether you have a claim.
Why Choose Simpson Millar?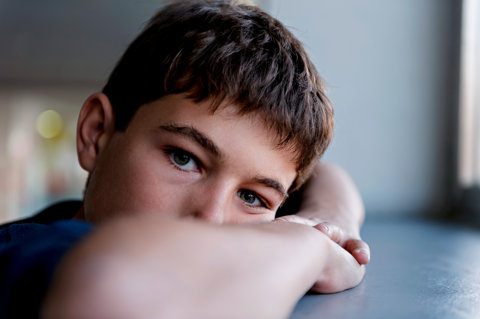 People We've Helped
We helped a 30-year-old man who'd been sexually abused at the age of 11 by a trainee social worker while living at a children's home. The abuse had a lasting impact on him.
He self-harmed, suffered from depression and Post-Traumatic Stress Disorder and attempted to commit suicide.
But with the help of our Abuse Solicitors, he received a total of £50,000 in compensation.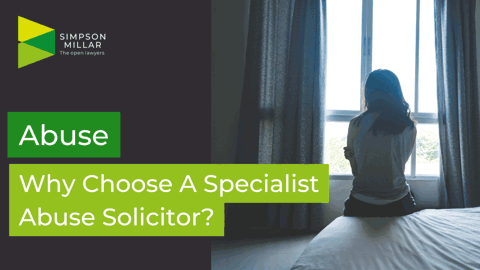 Why Do You Need Specialist Abuse Solicitor?
At Simpson Millar we want to help you. We are proud of our track record and the comments from our clients which is at the end of the day why we do the work we do. Watch our video about why you need a specialist solicitor to help you when making an abuse claim.
What is the Claims Process?
Free Initial Consultation

When you are ready to talk, we'll speak to you confidentially about your experiences in the care of social services (local authority) to see if we can assist you to bring a claim. This initial consultation is free.

Investigating Your Claim

If we take on your case, we'll investigate your claim and request relevant documents and records, including your social care records.

Medical Expert

We may arrange an independent medical assessment with a medical expert. The expert will prepare a medical report outlining how the abuse has affected you and any treatment you need now and any future needs you may have.

Negotiations

We'll provide details of your claim to the local authority and start negotiations for a fair and appropriate settlement that meets your needs and reflects what you've been through.

We're Here For You

Most abuse cases don't go to Court, but if it does, we'll be here to advise you one step at a time. We'll instruct a Barrister to advise on your claim and to represent you at court.
FAQs about Local Authority Care Abuse Claims
If the abuse occurred in childhood, you have until your 21st birthday to issue court proceedings in order to bring a claim for the abuse you suffered within time.
Importantly, it is well recognised that it often takes survivors of abuse a long time to talk about what happened to them. In some circumstances, the court can be persuaded to allow claims to proceed out of time.
Even if the abuse occurred many years ago, you may still be able to bring a claim and we can advise you whether we think we can persuade the court to allow you case to proceed out of time.
If the abuse occurred when you were an adult, you have 3 years from the date of the incident or period of abuse if there was more than a single incident.
When the abuse occurred there may also have been a breach of your human rights (under the Human Rights Act 1998) and a claim should be brought within one year of the breach
You may qualify for Legal Aid, depending on your financial circumstances. Alternatively, we could handle your claim on a No Win, No Fee basis, which means if your claim is successful, some of your legal costs will be paid. You won't pay anything if your claim is not successful.
If you have Legal Expenses Insurance this could cover your legal costs. You would usually buy this as an addition to a motor or home insurance policy.
Get in touch, today!
Fill in the form below to get in touch with one of our dedicated team members, or call our team today on: 0808 239 1287