Personal Injury Rehabilitation
When it's needed, we have access to some of the leading rehabilitation providers who can help you with your injury, which is paid for as part of your personal injury claim. Contact us to find out more.

We're rated
'Excellent'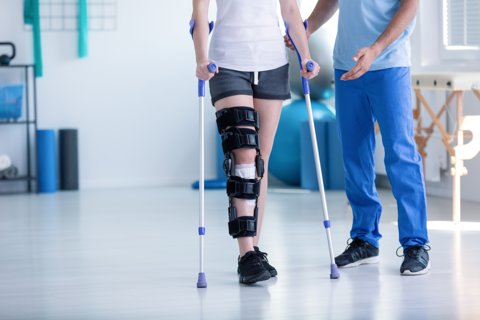 Getting Rehabilitation for your Injuries as part of a Personal Injury Claim
If you make a Personal Injury claim with us, part of the process will involve us getting an independent medical assessment of your injuries as well as an understanding of what is required in the form of rehabilitation and other elements to help with your recovery.
Why is Rehabilitation part of the Personal Injury Process?
Essentially to get you on the road to recovery. In the past, Personal Injury claims often resulted in you receiving a lump sum at the end on completion of the claim. This was seen as unhelpful to people making claims and being able to access rehabilitation. For this reason, in 1999 the Rehabilitation Code was introduced.
This encourages Insurers to make early interim payments which will help with the cost of rehabilitation. While we're still at the early stages of your case, the Rehabilitation Code can be used successfully to get you vital early treatment, if the Insurers agree to follow the code and fund it. This means you can focus on getting the resources and care you deserve as soon as possible, to get you on the path to recovery.
Most claims are undertaken on a No Win, No Fee basis for added reassurance meaning that no money would be needed upfront and if the case is lost nothing is paid and there's no financial risk to the injured party.
As leading personal injury solicitors our experience enables us to know the best route to getting early payments and immediate access to rehabilitation for people with injuries.
This is even more important when these are serious injuries which require longer and more intense rehabilitation. Examples of these types of injury claims include:
You might be surprised at the many types of rehabilitation that exist. It can often be costly, so if you make a claim for your injury, any compensation could cover your treatment, taking away any financial burden from the injured person.
We can get you access to private treatment, surgery or physiotherapy some which may not be available on the NHS. You could also get ongoing care and support to ease the impact the injury and help with your recovery. We can also help access occupational therapy, assistance in applying for welfare benefits or adaptations to your house if needed.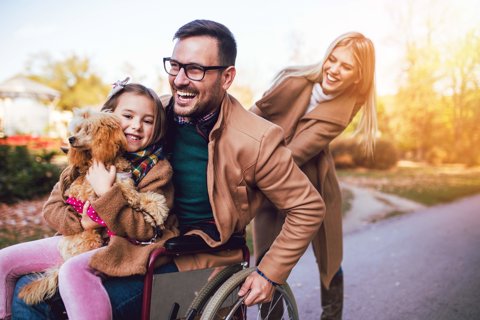 How does the Rehabilitation Code help as part of your claim?
The Rehabilitation Code encourages early intervention in personal injury cases. It provides a framework for all parties to work together in the rehabilitation process, from insurers to solicitors. It exists to help the injured person to get access to early treatment, to ensure an effective physical, mental and social recovery.
If you've suffered a catastrophic injury, then we may advise you not to arrange the rehabilitation jointly with the Defendant, particularly if you need early intervention. This will help avoid any delays in decisions, to ensure yours and your family's best interests come first.
We also work with several independent specialist rehabilitation Case Managers and providers. They're prepared to consider deferred payment from you, until an interim payment comes through from the Insurers. This ensures there's no delay to you in getting the treatment.
How the Rehabilitation Process Works
We'll Find Out About Your Situation

We identify an appropriately qualified, independent clinical Case Manager to be your assessor. They'll speak to you or come and visit you in serious injury cases to learn more about the injuries you've suffered.

They will also assess how you're coping at home, your family dynamics and your work situation. They'll take into account your physical and mental health treatment needs, any care you're already receiving and anything you might need in the future.

Within 14 days, they'll produce a report on your background, circumstances, and recommendations for rehabilitation.

We'll Appoint a Case Manager For You

We'll then formally appoint the Case Manager for you. Their role is to help you, where possible, live the same quality of life you had before your injury. They will set goals to help you achieve this as best they can. They'll plan, coordinate and communicate your options to you throughout the process.

We know finding a good Case Manager will be very important to you. You'll spend a lot of time with them over the course of the claim and your rehabilitation journey. We work with you to ensure we find somebody who is a good match for you, that you get on well with.

We Notify the Compensator of your Claim

Our solicitors will make sure they notify the compensator of your claim as soon as possible. This means your rehabilitation can be assessed and implemented in the early stages of your financial compensation claim.
Why Choose Simpson Millar?
Here are some of the reasons why you should choose Simpson Millar to help with your injury claim.
FAQs about Rehabilitation
Rehabilitation helps you become as independent as possible. You could learn new ways of dealing with your situation and overcoming issues, strategies that you might not have known were possible.
There can be delays in accessing NHS treatment. Having the rehabilitation arranged privately as part of your claim will speed up your access and help alleviate strain on the NHS.
Rehabilitation can get you to a more positive place, it helps put you in the driving seat of your recovery and importantly can be tailored to suit the specific needs of you and your family.  
You can reach your full potential in your situation during the course of your legal claim. You can focus on your recovery and leave the legal parts of the process to us. If you organise and attend rehabilitation, it shows the insurers and other parties that you're motivated to do everything in your power to improve your situation following your injury.
You don't need to worry about finding money to pay for your treatment. We make it a priority to ask the Defendant Insurers for an early interim payment to fund your treatment. The Rehabilitation Code encourages this. Compensators should consider whether early intervention, rehabilitation or treatment is likely to benefit you early, and throughout your claim.
Sometimes they agree to pay it upfront, whether or not the claim is ultimately successful.
If the Insurer then denies liability later, your treatment would stop, so that you don't risk paying for this yourself. We'll then give you further advice.
Yes. Many people do prefer to get their own treatment, for example from their own trusted physiotherapist or chiropractor.  However, you would have to pay for the treatment upfront yourself, keep your receipts and we can then ask for an interim payment to reimburse you. Sometimes there's a delay in obtaining this from the Defendant Insurers whilst they are making their enquiries into liability.
If you have your own Private Health Insurance, you can access treatment through them if you prefer. Most Private Health Insurance contracts state that you need to notify them, so they can make a claim on your behalf for the treatment, paid for by the responsible party. So make sure you notify your Private Health Insurer about this, and provide us with the name and policy number of your Insurer. We'll then get in touch with them to ask them for details of the costs of your treatment.   
We highly recommend early rehabilitation. In our experience, rehabilitation has only ever had positive effects on people's claims.
Rehabilitation can often add significant value to your claim, particularly if you'll need lifelong treatment, care, aids and adaptations, which need replacing at certain intervals throughout your life. It is important that lifelong care is identified and claimed. The highest part of an award for personal injury damage is often this future treatment.
Get in touch, today!
Fill in the form below to get in touch with one of our dedicated team members, or call our team today on: 0808 239 3227