Children in Divorce or Separation Solicitors
For initial legal advice contact our Divorce Solicitors and we will help you.

We're rated
'Excellent'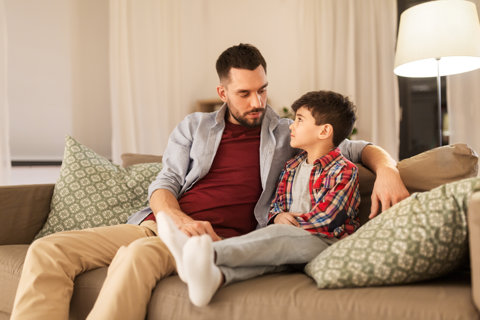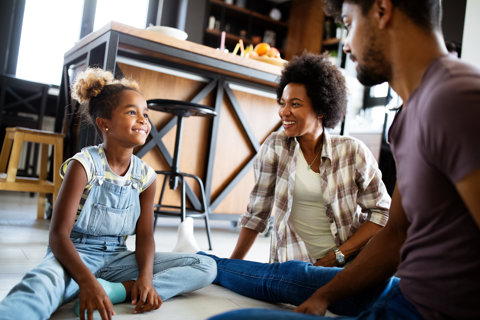 Divorce or separation brings up countless questions and uncertainties for parents, particularly if it's an acrimonious split.
Our expert Family Law and Divorce Solicitors offer practical legal advice and aim to reduce conflict every step of the way, but we'll take firm legal action when necessary.
We want to make the divorce process as stress-free as possible and we'll work efficiently and cost-effectively to achieve your aims and we offer a variety of options for your appointments, including telephone and video calls.
For initial legal advice get in touch with our Family Law and Divorce Solicitors.
More Information on Divorce and Children
Our national team of Family Solicitors and Divorce Lawyers offer a wide range of legal services to help you and your children.
We can provide legal advice on:
Child Custody Disputes
Drafting and Negotiating Child Arrangements Orders
Child Maintenance and Finance
Taking a Child Abroad
Parental Responsibility Agreements and Court Orders
Issuing Proceedings and Managing the Court Process
Jurisdiction and Disputes for Children
Variation of Child Maintenance Orders
Appeals
Finance for Children of Unmarried Parents
Finance for Children where the Parent is Abroad
Grandparents access to Grandchildren
Contact us for no-obligation initial legal advice to find out how we can help you.
Rest assured that we'll handle your case with the sensitivity it deserves and tailor our service to your specific needs and circumstances.
Some of our Family Solicitors are members of the Law Society Family Law Panel and are accredited in the areas of Family Law and Children Law.
Funding Your Case
Our Family Law and Divorce Solicitors charge an hourly rate fee depending on the experience of the person that is dealing with the case.
We're completely open and transparent when it comes to our Solicitor and Lawyer fees, so you won't ever be caught out by surprise legal costs.
FAQs about Children in Divorce
Yes, we can. You'll need to decide where the children will live, how much time they'll spend with each parent and how you'll both contribute financially amongst other issues. If you can agree, that's great. We can help you make the agreement legally binding with a Consent Order.
You'll have to pay a Court fee and you probably won't have to go to Court as long as the Judge thinks the decisions you've made are in the best interests of the children.
If you can't agree on everything and you want to resolve the matter, you'll need a Child Arrangement Order from the Court.
A Child Arrangement Order is an application to the Court for a Judge to make a decision about the things you can't agree on. It can decide issues such as where your child lives, when contact takes place and what types of contact occur and when your child spends time with each parent.
You will have to attend Mediation before you can go to the Court and apply for a Child Arrangement Order. There are some limited circumstances which mean you are exempt from attending Mediation.
A Child Arrangement Order that regulates who the child is to live with will last until the child is 18 years old (or until a date specified by the Court). However, a Child Arrangement Order regulating contact with a person will usually last until the child is 16 years old, unless there are exceptional circumstances when it could last until your child is 18 years old. 
There is no 'right' to contact with your child, but the law does say that it's in the best interests of the child to have contact with both of their parents unless the contact is harmful to the child's welfare.
Your child's wishes and feelings are taken into account, but this depends on their age and other factors. If your ex-partner won't agree to let you see your child, the Court can make a Child Arrangement Order. If you have not had contact with your child for a long time, the Court will probably order a gradual build-up of contact over a period of time. 
Not really, and that's because each situation is different. The amount of contact you are given will depend on many different factors including whether there's been a long break in contact, how old your child is, their wishes and feelings and any concerns raised that might impact the arrangements.
A common arrangement is for the child to live with one parent and have contact with the other parent on alternate weekends, with additional after school visits and telephone contact. One of our Family Solicitors can discuss your circumstances and advise you on the likely outcome.
If you think your child is at risk of harm, you should contact the police and your local social services. We can also help by making an emergency application to the Court at very short notice, if this is appropriate. Speak to our specialist Family Solicitors.
If you think that your child is at risk of harm, you should contact the police and local social services immediately. The Court has a range of powers to order that a child should be returned to the care of a certain person or to stop a child being removed from the UK. These applications can be made at short notice. In these circumstances, don't delay. Get help from specialist Family Solicitors.
This is a complicated topic. A mother automatically has Parental Responsibility. A father has Parental Responsibility if he's either married to the child's mother when the child is born or listed on the birth certificate. Both parents will keep parental responsibility even if they divorce.
Unmarried fathers can get Parental Responsibility by either:
Registering the birth jointly with the mother from 1 December 2003
Getting a Parental Responsibility agreement with the mother or
Getting a Parental Responsibility Order from the Court.
If you don't automatically have Parental Responsibility, you can apply for it. We can help you to make that application as it can be quite a complicated process.
Cafcass stands for Children and Family Court Advisory and Support Service. They are there to make sure a child's voice is heard and it is at the heart of the Family Court process so that any decisions are made in the child's best interests.
The Court asks Cafcass Advisors to work with families who are going through the Family Court. The Advisors then tell the Judge what they think is in the best interests of the child.
Mediation is where a professionally trained mediator can help you and your ex-partner come to an agreement about things like arrangements about where your child will live, child maintenance and your finances. Many people find that Mediation is less expensive and less stressful than going to Court, but be advised that any agreement is not legally binding and is a voluntary process.
In most cases, you will need to attend Mediation before going to Court. This is known as a Mediation Information and Assessment Meeting (MIAM). You'll have the chance to find out how Mediation works, whether it's right for you, how much it will cost. Although it's generally a legal requirement to attend Mediation before Court in Children and Finances cases, there are some exceptions.
All Child Law cases are dealt with by the Single Family Court. Most cases are heard by lay justices, some by District or Circuit Judges and a few, serious or complex case by High Court Judges. There are Family Courts around England and Wales.
Court proceedings are dealt with in a relatively informal way by the Judges. The focus is finding the best arrangements for your child taking into account all of the circumstances. Many people find that it's not as scary as they thought it would be. Child Law cases are usually conducted privately, with no access to members of the public. In some circumstances the press has a right of access but this is very rare in practice.
Get in touch, today!
Fill in the form below to get in touch with one of our dedicated team members, or call our team today on: 0808 239 3465