Chronic Pain Compensation
For free legal advice call our Serious Injury Solicitors and we will help you. Ask if we can deal with your claim on a No Win, No Fee basis.

We're rated
'Excellent'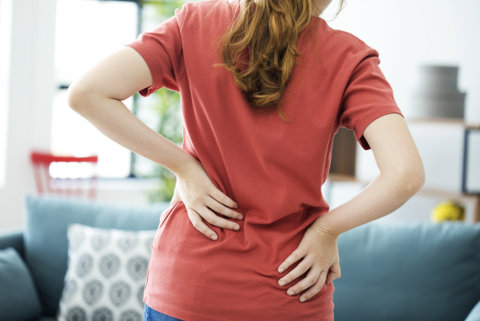 If you suffer from chronic pain because of an accident that wasn't your fault, our Serious Injury Solicitors can help you claim compensation and access rehabilitation support. It can be very debilitating and life-altering so getting the help you need is vital to dealing with the condition.
We'll work with specialist medical experts and appoint a Case Manager to arrange the care and support you need, so you can focus on your recovery while we get on with handling your claim.
Our expert Serious Injury Solicitors offer a free claims assessment with legal advice, so get in touch with us so we can discuss your situation and how we can help you. We could deal with your claim on a No Win, No Fee basis – ask us for details.
Why Choose Simpson Millar?
At Simpson Millar we want to help you. We are proud of our track record and the comments from our clients which is at the end of the day why we do the work we do.
Early Intervention is crucial
Our Serious Injury Solicitors believe early intervention is crucial in many cases, as most conditions benefit from a speedy diagnosis and an early pain management plan. Often, the quickest way to access the best possible treatment is to seek a private healthcare provider, but that might be too expensive to some.
There are many different types and causes of pain which is why it is important you instruct a specialist solicitor who will know the correct types of medical experts to refer you to for a diagnosis.
That's why getting the right legal advice is so important. Long-term chronic pain is debilitating and can affect every aspect of your life, so it's vital that it's properly treated and managed.
Any compensation settlement will reflect your unique circumstances, such as:
Your age
How your symptoms have affected your life, such as whether or not you're able to work
How much pain you're experiencing
How much care and assistance you need
If you are taking medication to control the pain and the effects of the pain medications on your day to day living
Your medical prognosis for the long-term
If your pain is just located to one body part or if it is widespread pain
The psychological impact of your injury
Any financial losses incurred because of your injury, such as loss of income
What is the Claims Process?
Free Initial Assessment

Our Serious Injury Solicitors offer a free initial claims assessment, so you can speak to us about what happened to you without any obligation. We'll discuss the details of your injury, how it happened, how it's affected your life and if we believe you have a good chance of successfully claiming compensation.

Medical Experts

If we take on your case, the Solicitor assigned to you will start investigating what happened and gathering useful evidence. This will include arranging an independent medical assessment for you, so an expert can prepare a medical report outlining your condition and the effect it's had on you.

Keeping You Updated

As our investigation continues, we'll make sure you understand exactly what's happening, keeping you updated at every stage.

Accepting Liability

We'll get in touch with the party you hold responsible asking them to accept liability (fault). If they do accept responsibility and you have urgent financial or medical needs, we can ask for an early interim payment of compensation, so you can get the help you need before the case fully settles.

Assessing Your Compensation

Our investigation will help us work out how much compensation you should claim, reflecting the pain you've gone through, your financial losses and future care needs. We'll put this proposed amount to the other side and negotiate a final settlement with them.

The Compensation is Paid to You

As soon as a settlement has been agreed, we'll make sure the compensation is paid to you without delay.
No Win, No Fee Chronic Pain Claims
We will likely deal with your claim on a No Win, No Fee basis, so it won't cost you anything if your claim doesn't succeed. We will give you details about this when you contact us.
FAQs about Chronic Pain Claims
People injured in accidents can suffer from many different types of chronic pain.  Pain has many different causes, but pain caused by an accident can come on after musculoskeletal injuries, nerve damage and as a psychological reaction.  Some of the types of chronic pain which can be suffered as a result of an accident include chronic back or lower back pain, chronic pain in the neck or shoulder, chronic pain in the arm, hand and fingers, chronic stomach pain, chronic pain in the pelvis, hip, knee or ankle, and chronic pain in the chest.  Injuries can often lead to chronic and persisting headaches including cluster headaches and migraines.  For some people the pain can be widespread and affect many different parts of the body at the same time.  If you believe you're suffering from chronic pain because of an accident and want legal advice, get in touch with our Serious Injury Solicitors for a free claims assessment.
Chronic pain is pain which persists and is ongoing after 3 months.
There are different types of pain you can experience as a result of an injury including:-
Nerve Pain – for example sciatica, carpal tunnel syndrome, neuralgia
Joint Pain – for example arthritis, tendinitis, bursitis
There are some recognised pain conditions and fatigue conditions which are classified as Chronic Pain when considering chronic pain compensation which can themselves be caused or made worse by an injury including: -
Complex Regional Pain Syndrome – known as CRPS 
Chronic Pain Syndrome
Chronic Fatigue Syndrome (sometimes called ME)
Functional Neurological Disorders (FND) sometimes called Conversion Disorders or Dissociative Disorders
Somatic Symptom Disorders
We can help you access early screening, so you get a diagnosis.  We find that in many cases, people often struggle to be believed about how much pain they're experiencing and find it hard to get a diagnosis. So, this early screening can make a huge difference to you.
We recognise that long-term chronic pain probably can't be managed by a single healthcare professional with one pain management programme. Instead, it's far more common for pain management to involve an entire health team comprised of GPs, hospital consultants, nurses, pharmacists, physiotherapists, counsellors, and occupational therapists.
So, if you're referred to private practices, claiming compensation against the party that caused your chronic pain can ensure you're not left footing a hefty bill.
Physical exercise can be an effective way of handling chronic pain. So, we help our clients to access the best treatment as part of their pain management plan.
Some of the physical therapies that your health team may recommend include:
Physiotherapy
Occupational therapy
Exercise
Hydrotherapy
Joint Protection
Splints
Manipulation
Stretching
Pain relief exercise
Any physical therapy is usually delivered by an osteopath, chiropractor, physiotherapist or occupational therapist skilled in chronic pain conditions. And you may be given exercises to do at home that can be incorporated into your daily routine.
A pain management programme usually involves a series of sessions, all aimed at teaching you how to live with your pain.
Rather than treating pain directly, these management programmes aim to teach you techniques to help you cope with the pain. This could help you enjoy better sleep and improved mobility, which adds to a better quality of life.
We can help you devise a wider approach to take, to help you live a better and happier life.
Mindfulness and psychological therapy treatments can also be a key part of your recovery. Some of the treatments your health team may recommend include:
Cognitive Behavioural Therapy Treatment (CBT)
EDMR
Couple and Family Therapy
Mindfulness and Wellbeing Techniques
Yoga
Sensory Treatment
Aromatherapy
Music Therapy
Every case is different and often there are many different injuries suffered as a result of an accident but if the pain is the main feature of your symptoms, the injury aspect of the compensation could be valued as chronic pain.
To help value your case, solicitors use a publication called the Judicial College Guidelines (The JC Guidelines).  This has its own category of Chronic Pain. 
For diagnosed pain conditions they are valued by the Guidelines (the latest 16th edition), according to whether they are severe or moderate. 
For a severe pain disorders which is described where people have significant symptoms despite ongoing treatment and where symptoms are likely to continue the suggested bracket of damages if £42,130 to £62,990.  This includes Fibromyalgia where there are serious ongoing symptoms.
For moderate pain disorders which is described as symptoms where you have fully recovered or are nearly recovered after several years of symptoms through to where you have ongoing symptoms but it doesn't have a major effect on your day to day life, it also includes the situation where a person already has a pre-existing pain condition or was vulnerable to developing one but it has been triggered or made worse by the accident.  The suggested bracket of damages is £21,070 to £38,490
If you are diagnosed with CRPS then this has its own specific bracket of suggested damages ranging from £28,030 to £84,010 depending on the severity of your symptoms.
Please remember though that this is a rough guide only and our expert chronic pain solicitors will advise you on the likely award for your injury based on the circumstances of your case.  Also this is a rough guide only for the injury aspect of your claim.  By far the largest aspect of many chronic pain compensation claims is the financial loss both past and future financial loss for financial losses you have incurred such as loss of earnings and the cost of treatment and for the future costs you are likely to incur.
Get in touch, today!
Fill in the form below to get in touch with one of our dedicated team members, or call our team today on: 0808 239 3227