Amputation Compensation
For Free legal advice call our Medical Negligence Solicitors and we will help you. Ask us to see if we can deal with your claim on a No Win, No Fee basis.

We're rated
'Excellent'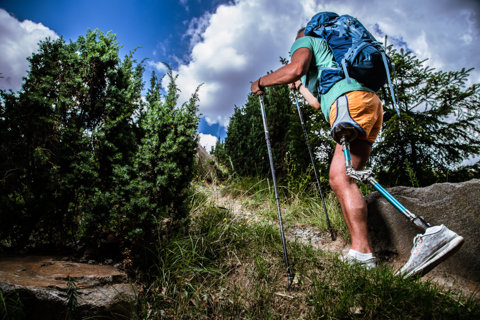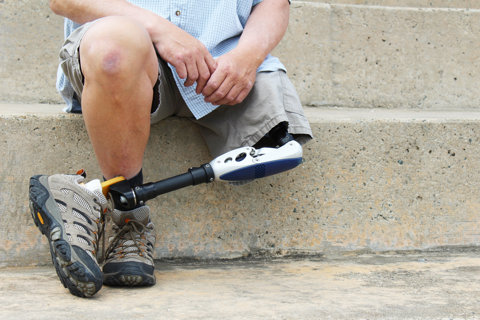 If you've lost a limb because of negligent medical care, our expert Medical Negligence Solicitors can help you.
We offer a free claims assessment where we can review your situation and tell you if you have a claim. We can help you to claim compensation you deserve for your limb loss. We could deal with your claim in a No Win, No Fee basis – ask us for details.
Our expert Medical Negligence Solicitors have many years of experience helping people who have lost a limb because of medical misdiagnosis, infection and surgical error.
We could help you get compensation to make sure you have access to rehabilitation, high-quality prosthetic limbs and home adaptations to meet your needs.
For a free claims assessment, contact our Medical Negligence Solicitors.
Why Choose Simpson Millar?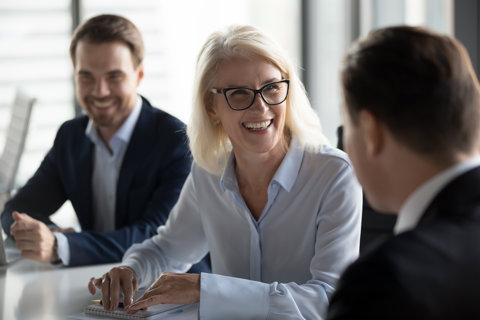 We have a Dedicated Major Trauma Team
If you or a loved one has suffered a life-changing injury, we can help you get the right support and advice. With Simpson Millar, you'll have a whole team on your side. We have some of the best personal injury solicitors in England and Wales and other specialist legal teams to meet all your needs. This should reassure you that you've come to the right place.
You're probably facing many day-to-day challenges after your injury, so we want to make dealing with any legal issues as seamless and stress-free as possible. Then you can focus on your recovery and living a fulfilling, independent life.
Our dedicated team have the experience and knowledge to guide you through every step. We know choosing someone to help you can be an difficult decision, but hopefully we can prove that you've made the best choice.
Meet some of our medical negligence solicitors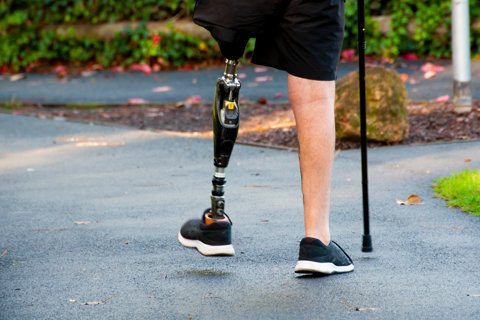 An example of a Client we helped
Our client lost his leg when doctors didn't notice he had compartment syndrome in his leg after surgery to put a graft on one of his artery's. After 4 months of treatment, there was no improvement so his leg was amputated above the knee. We recovered compensation and access to rehabilitation and support. 
How to Make a Medical Negligence Amputation Claim
To make a successful amputation claim, your amputation had to have happened because of an avoidable medical mistake. This could include:
Misdiagnosis – meaning your medical treatment was delayed
Infection

 

– getting an infection in hospital, such as Sepsis or MRSA
Surgical Error – negligently performed surgery that made your amputation necessary
What is the Claims Process?
Free Claims Assessment

Contact us for a free claims assessment and we can tell you if your claim has a good chance of success

Making a Complaint

We may advise you to make a complaint directly to the NHS before making a claim. We can talk you through the NHS Complaints procedure

Independent Medical Experts

If we take on your case, we'll arrange for an independent medical expert to assess your injuries. They'll give us a medical report that will help us understand how much compensation you're entitled to

Interim Payment

If NHS Resolution admits responsibility for your amputation, we can apply for an Interim Payment. This means you get some of your compensation paid before your claim is settled, so you can get the care, support and rehabilitation you need

Personal Injury Trust

If you claim is successful, we can give you advice on whether you should set up a Personal Injury Trust. This will mean you can still apply for state benefits if you need to.
FAQs about Amputation Compensation Claims
Getting compensations for your amputation is so important because it will help you pay for all the additional costs you will now have. These include:
Rehabilitation
Loss of past and future earnings
Any personal care you need
Any Special aids and appliances for home or work
Adaptations to your car or motorcycle
Any home adaptations you need, or helping you move to suitable accommodation
Help at home, such as cleaning, washing or cooking
Prescription charges and medical fees
Travel expenses
Out of pocket expenses
No amount of money can make up for losing a limb, but your compensation can help you readjust to life, knowing that your future care needs can be met.
When you get the care, support and rehabilitation you need, you can live an independent life without worrying about the cost of your support.
By making an amputation compensation claim, you can also help to address any issues that your situation highlights so that lessons can be learned. Taking legal action can lead to an NHS Hospital Trust putting much tougher processes in place. This means there should be higher standards in future, so the medical mistake that happened during your care shouldn't happen again with anyone else.
Amputation claims can usually be funded through a No Win, No Fee agreement, also known as a Conditional Fee Agreement. Ask us for details about this when you contact us.
In England and Wales, you have 3 years from the date of your amputation to make a claim. If you're claiming for a child, you can either make the claim yourself, on their behalf, before they reach their 18th birthday, or they can decide themselves whether to claim. The 3 year period will start from their 18th birthday.
If someone can't make decisions for themselves because of a mental disorder, known as a Protected Person, there may not be any time limits on making a claim.
Because some of the rules around time limits are complicated, it's really important that you get legal advice from a specialist Medical Negligence Solicitor as soon as possible.
By getting in touch with us as early as possible, it should be easier to get the evidence we need to understand the impact of your amputation. And, if your claim is successful, you'll get the care and support you need sooner rather than later.
Awards & Accreditations
A number of our Clinical and Medical Negligence Solicitors are members of the Law Society's Medical Negligence Panel and AvMA Solicitors Referral Panel.
Check our full list of accreditations or browse the many awards we have won for our work. This includes several wins at the Personal Injury Awards.
Simpson Millar subscribes as a member of the AvMA Lawyer's Service and The Society of Clinical Injury Lawyers
Get in touch, today!
Fill in the form below to get in touch with one of our dedicated team members, or call our team today on: 0808 239 6043