Bus and Coach Accident Claims
For free legal advice call our Bus & Coach Accident Claims Solicitors and we will help you. Ask if we can deal with your claim on a No Win, No Fee basis.

We're rated
'Excellent'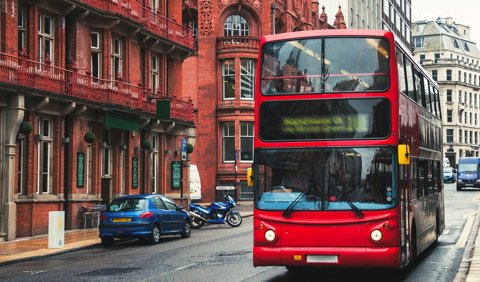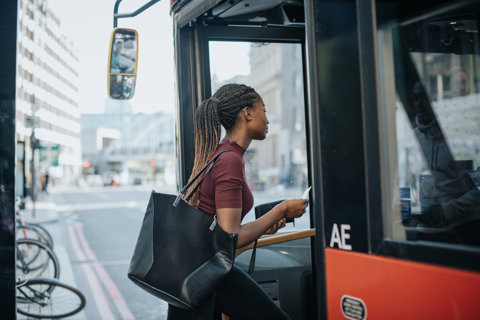 Bus and coach accidents are thankfully rare, but the impact they can have on passengers is often very serious. Bus and Coach operators have a duty of care when it comes to passenger safety. This covers all operators including:
Private hire companies
Public Transport operators
School transport operators
Holiday/Coach tour providers
We have teams of lawyers who specialise in road accident claims. This is as individual incidents or part of a group when several people are affected at once. We deal with most of the claims on a No Win, No Fee Basis.
Whilst most coaches are now fitted with seatbelts, the majority of buses in the UK are not. This leaves passengers at a greater risk of suffering injuries such as whiplash, fractures and even head injuries in the event of a collision.
If you've been involved in a road traffic accident involving a bus or coach, you may be feeling unsure about how to pursue legal action for compensation. solicitors can help you get the support and compensation you're entitled to.
Get in touch today for a free, no obligation chat about your situation. 
Why Do Bus and Coach Accidents Happen?
Bus and coach drivers have a duty to keep their passengers safe. Unfortunately, we have seen cases where drivers have acted negligently and, in the worst cases, this has led to passengers suffering life-changing injuries. Some examples of driver negligence include:
speeding;
failing to pay attention;
excessive and unnecessary braking.
This is not an exhaustive list and if none of the examples above apply to your situation, you may still be entitled to compensation. Get in touch with our Road Traffic Accident Solicitors for further advice.
There may be times where a driver has no choice but to perform an emergency stop. It is therefore vital that all seats, handrails and any additional fixtures are firmly secured and in full working order to prevent people from suffering preventable injuries.
Just like any other vehicle, buses require routine checks and regular maintenance. When mechanical faults are not fixed in a timely manner, it can put passengers at significant risk of being involved in a collision.
If you've been involved in a bus or coach accident that was caused by a mechanical fault, you could have a right to claim for compensation against the transportation firm.
How Long do I Have to Make a Claim?
In England and Wales, you'll have three years to make a claim after suffering injuries in a bus or coach accident. This is the standard time limit that applies to all road traffic accident claims.
The rules are slightly different if a child is involved in a road traffic accident. In these cases, they will have three years from the date of their 18th birthday to make a claim for compensation.
If you or a loved one doesn't have capacity to understand the implications of pursuing compensation, the time limit may be extended to start from the date that the person regains mental capacity.
Why Choose Simpson Millar?
Meet some of our Road Traffic Accident Claims Team
How Will my Claim be Funded?
We can deal with most bus or coach accident claims on a No Win, No Fee basis. This means you won't need to worry about paying us anything unless your claim is successful. We'll explain all our payment options in detail when you get in touch with us.  
What Is the Claims Process for Bus and Coach Accidents?
Free claims assessment

We'll give you a free claims assessment where we'll speak to you about what happened and let you know if we think you have a strong claim.

Collating evidence

If we can take on your claim, we'll begin gathering evidence including your bus ticket if you still have it, witness statements, accident reports as well as any photographs taken at the scene of the accident.

Determining who is responsible

We'll carry out our own investigation to identify who is responsible for the accident and your injuries. In these types of claims, we will need to decide whether liability lies with the driver or the bus or coach operator.

Medical reports

We'll arrange for an independent medical expert to examine you. They will give us a full medical report on your injuries which will help us to understand how they will affect your life.

Valuing your claim

Once we have collated all the relevant information, we will review it and calculate the amount of compensation you may receive.

Settling your claim

We'll work to settle your claim outside of Court. If the other side admits responsibility for your injuries, we can also apply for Interim Payments which will allow you to pay your living costs while we negotiate your final settlement.
Get in touch, today!
Fill in the form below to get in touch with one of our dedicated team members, or call our team today on: 0808 239 6443