Diabetes Compensation Claims
For free legal advice call our Medical Negligence Solicitors and we will help you. Ask if we can deal with your claim on a No Win, No Fee basis.

We're rated
'Excellent'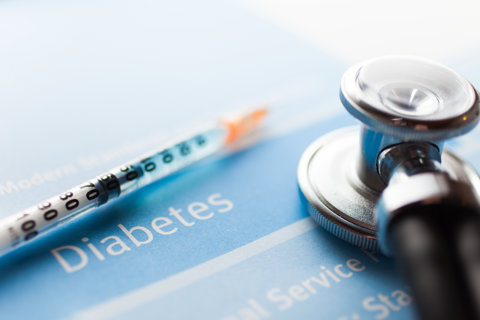 Helping people with Diabetes Compensation Claims
Diabetes can be difficult to manage. If you have experienced a delayed diagnosis, misdiagnosis or poor treatment, you may be able to make a No Win No Fee claims for medical negligence.
According to diabetes.org.uk there are just over 4 million people in the UK who have been diagnosed with the condition in 2021. Getting the right treatment and referrals are key to ensuring that people do not suffer from other complications.
It is the responsibility of medical professionals caring for patients to ensure that they get access to a diagnosis and the care required. This does however not always happen and can have disastrous outcomes.
What is Diabetes?
Diabetes is a metabolic disorder that causes an individual's blood sugar level to become too high. This can happen when your body doesn't produce enough insulin, or the insulin that is produced isn't effective. If left untreated, diabetes can have life-changing consequences including:
Amputation
Visual impairment
Nerve damage
Kidney failure
Heart problems
Unfortunately, the misdiagnosis and poor treatment of diabetes in England and Wales is not uncommon. Although medical professionals are mandated to refer patients presenting symptoms of diabetes for further tests or to see a specialist, there is often confusion around this process and patients' treatment can be delayed as a result.
Our Medical Negligence Solicitors are experienced in this area and can help you claim compensation for financial losses resulting from the treatment you received, as well as the physical and psychological impact it has had on your life.
Our aim is to fight to get you the compensation and support you need as well as trying to ensure that this does not happen to anyone else, making sure lessons are learnt to prevent any further issues.
Get in touch with our experienced Medical Negligence Solicitors today for a free claims assessment.
Why Choose Simpson Millar?
Our Medical Negligence Solicitors are experts and will make sure you that you're supported throughout the entire claims process. We work hard to pinpoint when you should have been diagnosed with the illness, whether your treatment has been provided in a timely manner such that other complications could have been avoided.
FAQs about Diabetes Compensation Claims
If you've been affected by a delayed diagnosis of diabetes or were mistreated, you'll have three years to make a claim for compensation. This will either be three years from the date an incident occurred, or from when you became aware you'd suffered medical negligence.
If a child has suffered medical negligence, they will have three years from their 18th birthday to start the claims process. Find out more about the time limits on Medical Negligence Claims.
We deal with most Medical Negligence claims on a No Win, No Fee basis. This means that if your claim is successful, you'll pay an agreed percentage which is capped at 25%. But if your claim is unsuccessful, you won't need to pay any of our legal costs.
We can discuss our funding options in further detail with you as part of an initial free claims assessment.
What is the Diabetes Claims Process?
Free Claims Assessment

We offer a free and confidential conversation where we'll listen to the details of what's happened to you and let you know if we think you have a strong claim for compensation.

Making an NHS Complaint

We'll let you know if we think you should make a formal complaint about your treatment to the NHS. We can also assist you in writing the complaint and reviewing any outcome letters.

Gathering evidence

We'll arrange for an independent diabetes specialist to evaluate your treatment and confirm whether it was substandard or caused preventable harm. Once this is confirmed, we'll start to collate your medical records to find out more about your current condition.

Negotiating on Your Behalf

We'll negotiate with the other side to resolve your claim as quickly as possible and reach an outcome that is fair so that you can focus on your recovery. If we can get the other side to admit responsibility, we'll also apply for Interim Payments, so you can address any immediate costs.

Receiving Your Settlement

Once your case is settled, we'll discuss the best way to pay your compensation to you. Where it's appropriate, we can help you to set up a Personal Injury Trust so that your compensation will be protected and you'll remain eligible for state benefits.
Meet some of our medical negligence solicitors
Get in touch, today!
Fill in the form below to get in touch with one of our dedicated team members, or call our team today on: 0808 239 6043