Neurology Claims
For free legal advice call our Medical Negligence Solicitors and we will help you. Ask if we can deal with your claim on a No Win, No Fee basis.

We're rated
'Excellent'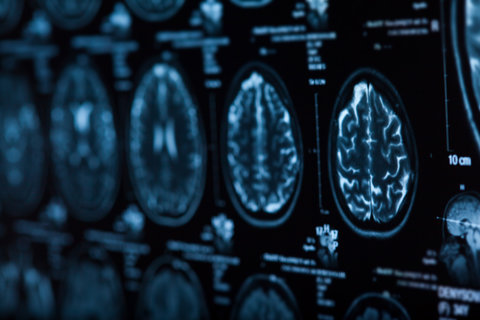 Helping people with Neurology Claims
Neurology issues can happen because of medical negligence, and you could find that you're suffering with brain, spinal cord or nerve problems. If you think you've suffered from a medical mistake, call our Medical Negligence Solicitors for a free claims assessment.
Our friendly team of experts understand the impact that neurological issues can have on your life, and that claiming compensation isn't just about the money. You can access the rehabilitation and specialist treatments you need to start to rebuild your life.
Contact us for a free claims assessment and we'll be happy to discuss your neurology compensation claim with you. Most medical negligence claims are dealt with on a No Win, No Fee basis, so just ask us for details.
Can I Claim Medical Negligence Compensation?
You could claim compensation if it can be proven that a doctor made mistakes with your treatment and that this led to a lasting injury or health problems.
Neurological conditions effect the nerves, spinal cord and the brain, so a medical mistake can significantly impact your life. Clinical errors could include:
Misdiagnosing or missing a neurology condition
Making a mistake during an operation
Errors with treatment
Our Medical Negligence Solicitors are experienced at dealing with neurology claims. We'll find out more information from you about your treatment and quickly tell you we think you have a claim. We'll ask an independent medical expert to review the care you received and ask their opinion on whether they think it was substandard.
Meet some of our medical negligence solicitors
What Is the Medical Negligence Claims Process?
Our specialist Medical Negligence Solicitors will talk you through the process when we take on your claim, but here's a brief overview.
Free Claims Assessment

Call us on 0808 239 6043 for a free claims assessment. We'll have a free, no obligation chat with you about your situation.

NHS Complaints Process

We'll tell you if we think you should make a formal complaint about your treatment to the NHS. We'll help you make the complaint and review any outcome letters for you.

Expert Assessment of Your Treatment

An independent Medical Expert will review your treatment and tell us if they think it was substandard.

We'll Support You Through Your Claim

We'll take care of the difficult tasks so you can concentrate on recovering and learning to live with your condition.

Interim Payments

If possible, we'll apply for interim payments of compensation so you can pay for any urgent treatment or deal with any financial issues before your claim settles.

Settle Your Claim

We'll do all we can to negotiate an early settlement of your claim with the NHS, as long as that settlement is in your best interest. Most medical negligence claims settle without ever needing to go to Court, but whatever happens, we'll be with you to guide you through the process.

Compensation

We may need to consider whether you need to set up a Personal Injury Trust to manage your compensation payments, and we have specialist Lawyers to help you with that. We can also help you to make a Will too. We'll talk you through your options once we know your case is settled.
Awards & Accreditations
A number of our Clinical and Medical Negligence Solicitors are members of the Law Society's Medical Negligence Panel and AvMA Solicitors Referral Panel.
Check our full list of accreditations or browse the many awards we have won for our work. This includes several wins at the Personal Injury Awards.
Simpson Millar subscribes as a member of the AvMA Lawyer's Service and The Society of Clinical Injury Lawyers
FAQs about Neurology Claims
Yes. You have three years from the date of the medical negligence to make a claim, or three years from the date you became aware of a problem related to your treatment.
Most medical negligence claims are handled on a No Win, No Fee basis. This means that you only pay our legal fees if your claim is successful, so there's no financial risk to you if you decide to claim medical negligence compensation.
Get in touch, today!
Fill in the form below to get in touch with one of our dedicated team members, or call our team today on: 0808 239 6043