Nerve Damage Injury Claims
For free legal advice call our Medical Negligence Solicitors and we will help you. Ask if we can deal with your claim on a No Win, No Fee basis.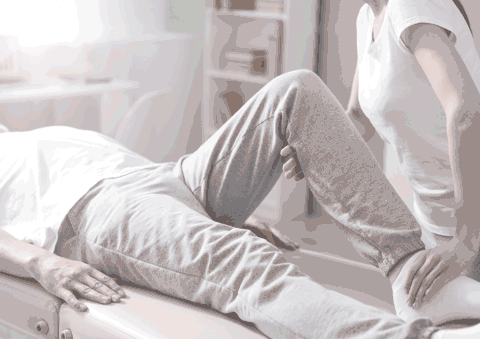 Helping people with Nerve Injury Claims
Our Medical Negligence Solicitors can help you get the compensation you're entitled to for nerve damage injuries caused by clinical or medical negligence.
We offer clear, jargon-free legal advice by phone, and we may be able to deal with your case on a No Win, No Fee basis. Ask if we may be able to visit you at home.
Our expertise in nerve damage injury claims means we'll consider all your needs as we work to get you the rehabilitation support and compensation you deserve.
From recovering the financial losses you've incurred such as past and future lost earnings, to meeting your care and support needs, no stone will be left unturned. 
We'll also work closely with the NHS to make sure that lessons are learnt and explore non-confrontational ways of securing appropriate amounts of compensation.
For free legal advice get in touch with our Medical Negligence Solicitors.
Nerve Damage Compensation Claims
Nerve damage can result from many common medical operations, such as hip, knee and back surgery, and the impact can be devastating.
Nerve injuries can cause anything from tingling sensations to muscle weakness and paralysis. And these can have a dramatic impact on quality of life.
So while compensation can't ever take away the trauma, it can go some way towards making your life easier, and achieving a sense of justice.
For instance, the compensation can help with:
Loss of past and future earnings
Cost of care and assistance
Prescription charges and medical fees
Cost of assistance for household chores
Travelling expenses
Out of pocket expenses
Special care aids and appliances
Rehabilitation costs
Meet some of our medical negligence solicitors
Nerve Damage Injuries
Common areas of the body which sustain nerve damage injuries include arm, back, finger, foot, hand, leg and shoulder.
Common types of nerve injury include damage to:
Axillary nerve
Femoral nerve
Long thoracic nerve
Median nerve
Peripheral nerve
Peroneal nerve
Phrenic nerve
Radial nerve
Sciatic nerve
Spinal accessory nerve
Ulnar nerve
Vagus nerve
As experts in dealing with medical negligence claims, in addition to compensation, we can help you get the best treatment and rehabilitation available.
Just leave the hard work to us while you focus on your recovery.
For free initial legal advice call our Medical Negligence Lawyers or request a callback and we will help you.
Awards & Accreditations
A number of our Clinical and Medical Negligence Solicitors are members of the Law Society's Medical Negligence Panel and AvMA Solicitors Referral Panel.
Check our full list of accreditations or browse the many awards we have won for our work. This includes several wins at the Personal Injury Awards.
Simpson Millar subscribes as a member of the AvMA Lawyer's Service and The Society of Clinical Injury Lawyers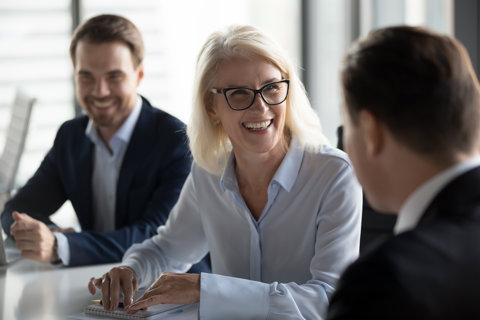 Our Dedicated Major Trauma Team
If you or a loved one has suffered a life-changing injury, we can help you get the right support and advice. With Simpson Millar, you'll have a whole team on your side. We have some of the best personal injury solicitors in England and Wales and other specialist legal teams to meet all your needs. This should reassure you that you've come to the right place.
You're probably facing many day-to-day challenges after your injury, so we want to make dealing with any legal issues as seamless and stress-free as possible. Then you can focus on your recovery and living a fulfilling, independent life.
Our dedicated team have the experience and knowledge to guide you through every step. We know choosing someone to help you can be an difficult decision, but hopefully we can prove that you've made the best choice.
FAQs about Nerve Injury Claims
When you contact us for a free consultation, we'll run you through key information such as the NHS Complaints procedure, as you may have to submit a complaint before taking legal action.
If this applies in your case, we can advise you on the procedure and review the outcome of a complaint. After taking on your case, we'll work with an independent medical specialist to gauge the full extent of your injuries, as this will help us calculate how much compensation you should be awarded.
If your claim is specific to Cerebral and Erb's Palsy, claims are more complex as they rely on a number of independent experts to carry out a thorough investigation. But we'll take care of the difficult tasks, from arranging appointments with independent medical experts to supporting you if your case goes all the way to trial.
Strict time limits apply for making a medical negligence claim, so you shouldn't delay in seeking specialist legal advice.
You must either claim within three years of when the incident happened or three years from when you became aware of it (the date of knowledge).
If the date of knowledge can't be identified, assume that the three-year period runs from the date of the incident.
The time limitation period may in certain cases extend to:
If an injured person suffers from a temporary mental disability,then time doesn't start to run until mental capacity has returned
Those aged under 18 years, the three-year period doesn't start running until their 18th birthday
If settlement of the medical claim isn't reached or application for legal action for damages issued to the Courts by the eve of their 21st birthday, then the opportunity to claim compensation is lost unless the minor suffers mental incapacity
Although the Courts have wider powers to alter the time limits, it is not often that the discretion is exercised.
If you're claiming following the death of another person, you have 3 years from the date of their death in which to claim.
Many clinical and medical negligence cases can be funded through a No Win, No Fee agreement, which is also known as a Conditional Fee Agreement. Ask for details when you get in touch.
Medical negligence claims often arise out of the bad or poor management of your healthcare as a patient.
You may have a case if the doctor, nurse or hospital treating you failed to:
Provide adequate healthcare
Keep proper records
Administer medication
Properly operate hospital machinery
All of the above raises questions as to the adequacy of the treatment you may have received.
Get in touch, today!
Fill in the form below to get in touch with one of our dedicated team members, or call our team today on: 0808 239 6043