GP Negligence Claims
For free legal advice call our Medical Negligence Solicitors and we will help you. Ask if we can deal with your claim on a No Win, No Fee basis

We're rated
'Excellent'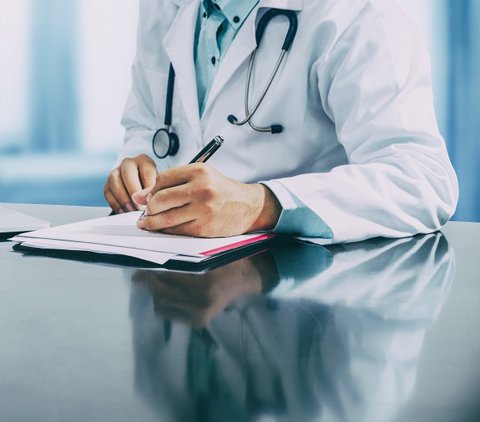 Helping people with GP Claims
GPs and Doctors do amazing work but sadly, mistakes do happen. It's only fair that if you suffer from GP negligence, that you can get the justice and compensation you deserve.
GP negligence can often have serious consequences, particularly when serious conditions such as cancer are missed or referrals don't happen because of negligence.
Our friendly team of Medical Negligence Lawyers will talk through what's happened and quickly tell you if you have a strong claim during our Free Claims Assessment.
When you get in touch, there's absolutely no obligation to go forward with your claim, so if you think your GP has been negligent with your care, get in touch.
We deal with most GP Negligence Claims on a No Win, No Fee basis. Just ask us for details.
What is GP Negligence?
GP negligence is varied, but some of the most common reasons people have claimed compensation include:
Incorrect diagnosis, especially for cancer when urgent treatment is necessary
Failing to arrange or respond to test results, so treatment is delayed or not given
Incorrect medication or the wrong dose prescribed
Not referring patients to a specialist, even when they have "red flag" symptoms
Not visiting a patient in their home when this is necessary to make the right diagnosis
Why Choose Simpson Millar?
Here are some of the reasons you should choose us to make your road accident claim:
What Is The Medical Negligence Claims Process?
Free Claims Assessment

Call us on 0808 239 6043 or make an enquiry. We'll talk through your situation and quickly tell you if you have a strong claim.

Complaining to the NHS

It could help your claim to make a formal complaint to the NHS. We'll help you make that complaint and review any outcome.

Medical Assessment

A specialist Medical Expert will review your treatment and tell us if they think your treatment was negligent.

Regular support

Making a medical negligence claim can be daunting, but we'll help you all the way through. You'll get regular updates and information. We'll do all we can to make the process as stress-free as possible for you.

Interim Payments

If the GP has accepted responsibility, we can apply for an interim payment. That means you don't have to wait until the case settles to get vital financial support.

Negotiations

We'll negotiate a final settlement as quickly as we can. Whilst we work closely with NHS Resolution to settle claims early and amicably, that doesn't mean we won't push if we don't think they're offering the right settlement. We'll guide you through the Court process if your claim doesn't settle before trial, but this doesn't happen often.
FAQs about GP Claims
If you're unhappy with the standard of care you received from a GP or doctor, you can claim for your pain and suffering, any specialist care you need that's not available on the NHS and any lost earnings because of the negligence, now and in the future if you can't work anymore.
You can also make a claim for any adaptions you need to your home because of your illness or injury, any medical expenses such as prescription fees, private treatment or rehabilitation and the travel costs associated with getting to medical appointments.
You can claim compensation if a loved one died because of negligence by a doctor.
You have three years from the date of your injury to make a claim, or three years from the date you became aware of a problem.
If the person affected by GP negligence is under 18, you can claim on their behalf until they turn 18, after which point the three-year time limit will apply to them.
We often handle medical negligence claims on a No Win, No Fee basis (also known as a Conditional Fee Agreement). We can discuss different funding options in detail during your free claims assessment.
Awards & Accreditations
A number of our Clinical and Medical Negligence Solicitors are members of the Law Society's Medical Negligence Panel and AvMA Solicitors Referral Panel.
Check our full list of accreditations or browse the many awards we have won for our work. This includes several wins at the Personal Injury Awards.
Simpson Millar subscribes as a member of the AvMA Lawyer's Service and The Society of Clinical Injury Lawyers
Get in touch, today!
Fill in the form below to get in touch with one of our dedicated team members, or call our team today on: 0808 239 6043