Medical Negligence Solicitors
Our expert solicitors are on hand to offer you a Free Claims Assessment. Contact us to find out if we can deal with your claim on a No Win, No Fee basis today.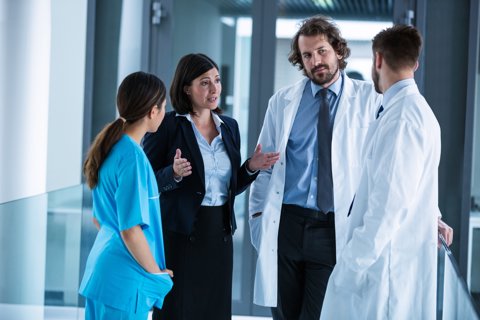 If you've been affected by clinical or medical negligence, you could claim compensation. Our specialist Medical Negligence Solicitors can offer you a Free Claims Assessment and help guide you through the process of making a medical claim.
We've recovered hundreds of millions of pounds in compensation for people who have suffered because of medical negligence. We've also helped them access the specialist care, treatment and rehabilitation they need to start to rebuild their lives.
We understand that taking legal action can be daunting, but we pride ourselves on our friendly and supportive approach. When you come to us, you can expect a personal service tailored to you and your needs.
What is Medical Negligence?
Medical negligence occurs when doctors, nurses or other healthcare professionals fail in their duty of care to you. They may make serious mistakes that harm you or cause an existing condition to worsen.
For medical negligence to be proven, it must be shown 'on the balance of probability' that the care you received did not meet typical standards and caused your injury or illness.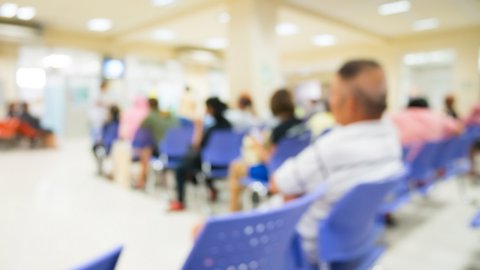 What Are Some Examples Of Medical Negligence?
Examples of medical negligence include:
Injuries caused during surgery
Delayed or incorrect diagnosis of a medical condition
A healthcare provider giving you the wrong prescription
Failure to warn you about the risks of treatment
Not getting your informed consent before carrying out a treatment
You could be awarded medical negligence compensation if any of these have happened to you. If you're not sure about a potential claim, contact us for free advice.
What Medical Negligence Claims Do Your Solicitors Deal With?
We have given legal help and support for more than 170 years. We have vast experience in dealing with the following medical negligence cases:
Don't see your specific situation here? Don't worry, we can still advise you on whether you have experienced medical negligence. We could also help you claim compensation if you've lost a loved one.
Contact us today for a confidential, no-obligation chat.
How Do I Claim for Medical Negligence Compensation?
To make a successful medical negligence claim, it must be proven that the standard of care you received was below what would be reasonably expected. You must also demonstrate that you've suffered a loss as a result.
Check out this guide to proving causation in medical negligence claims.
You may have a successful case if a doctor, nurse or hospital treating you was in breach of their duty of care to you.
This duty of care includes:
Giving adequate healthcare
Keeping proper records
Administering medication
Performing surgery to an adequate standard
Diagnosing conditions accurately or early enough
Contact us for a Free Claims Assessment today and we can tell you if we think you could make a medical negligence claim.
If you want to check how the claims process works before calling, that is perfectly understandable. If you have further questions, call our Medical Negligence Specialists.
Can You Make A No Win No Fee Medical Negligence Claim?
At Simpson Millar we can offer a No Win No Fee arrangement when you make a medical negligence claim. If this agreement is made, you do not have to worry about any financial risk to you and you can focus solely on the case and receiving compensation for your injuries. If we do not win your case there is nothing to pay.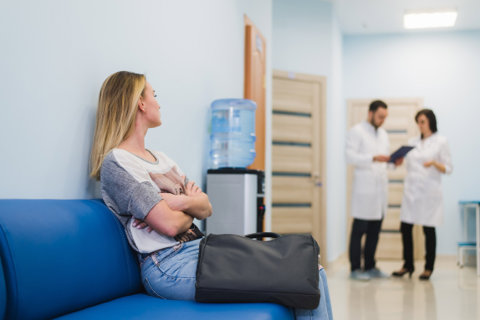 What Are The Time Limits For Making A Medical Negligence Claim?
Navigating medical negligence claims can seem daunting, but understanding the general guidelines can make the process smoother. 
Typically, you must initiate a claim within three years of discovering negligent treatment. Injuries or illnesses may worsen or develop over time before you are aware of the issue, so claims are not always immediate.
There are a few vital exceptions including: 
For children, claims can be filed at any point until they reach 18 years of age. Once a child turns 18, the standard three-year rule applies, meaning they must begin the claim process before turning 21. 
If a person lacks adequate mental capacity to file a claim themselves, they are exempt from any time constraints.
How Long Do Medical Negligence Claims Take?
The length of time it takes to resolve a medical negligence claim will depend on a number of factors, the two most important of which being the severity of your damage and whether the NHS or private healthcare provider involved acknowledges blame. 
While we strive to resolve medical negligence claimslawsuits within the quickest possible time a few months, however, these claims can take go on for year's depending on the complexity and how the injuries progress. In these cases we can get access to treatment and interim payments should they be needed.
Further Medical Negligence information: 
What can be classed as medical negligence?
Medical negligence occurs when a healthcare professional's actions or in-actions deviate from the accepted standard of care, causing harm or injury to a patient. 
This may include various situations, such as:
misdiagnosis
delayed diagnosis 
surgical errors
wrong medication or dosage 
unsanitary conditions in a medical facility 
These faults can sometimes have life-altering or even fatal consequences for the patient involved.
Is it worth claiming medical negligence?
Claiming medical negligence can be a daunting and emotional process, as it involves dealing with the negative repercussions of a healthcare professional's actions. 
It is important to remember that the purpose of such claims is to not only hold the responsible party accountable for their actions but also to secure compensation that can contribute to the recovery and well-being of the affected individual.
By pursuing a medical negligence claim, those who have suffered can receive much-needed support, including financial assistance and access to additional resources for their ongoing care.
What is the average payout for medical negligence UK?
Different general damages may be given depending on the sort of medical malpractice you've experienced. Claims can range from £1,000 to over £1 million, depending on the severity of the act and the degree of suffering you may have endured.
Can I make a medical negligence claim against the NHS?
Making a medical negligence claim against the NHS can definitely be pursued if you have experienced delayed diagnosis, misdiagnosis or negligence from an NHS professional within the last three years.
Taking this step may appear challenging, but rest assured that our knowledgeable medical negligence solicitors are here to guide and support you throughout the process. 
By working with our legal experts that have extensive experience in handling cases involving medical negligence, you can feel confident in moving forward with your claim.
Why Choose Simpson Millar?
We are one of the most knowledgeable and experienced Medical Negligence Law Firms in the UK. Suffering an injury that wasn't your fault can be life-changing but getting in touch with us can help you start rebuilding your life.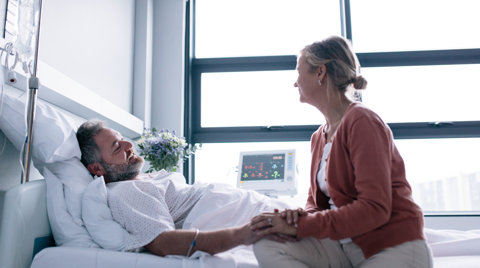 Why Should I Make A Medical Negligence Claim?
There are many reasons why you may want to make a claim.
A successful outcome could help you start to rebuild your life and feel a sense of justice. Whether your incident happened with the NHS or a private medical practice, a successful claim could help change processes and procedures so others don't suffer.
Medical negligence compensation can cover things such as:
Rehabilitation
Lost earnings and income
Cost of care and assistance
Prescription charges and medical fees
Help with household tasks
Travel expenses
Out of pocket expenses
Special care aids and appliances
Future medical treatment
Meet some of our medical negligence solicitors
What Is The Medical Negligence Claims Process?
Contact us for a Free Claims Assessment

Get in touch or request a callback for a free and confidential chat. During this assessment, we'll consider your case and let you know if we can help you.

We'll tell you everything you need to know

During the assessment, we'll explain key information such as the NHS Complaints procedure. If this applies to your case, we can help you with the process and review the outcome of a complaint.

We'll find a medical specialist for your case

We'll work with at least one independent medical expert if your case goes ahead. They'll assess the full extent of your injuries or illness, the impact on your life now and the long-term effects. This will help us work out how much medical negligence compensation you could receive.

We'll support you throughout

We'll take care of any difficult tasks. This includes arranging medical appointments with independent experts and ensuring they can attend Court if your case goes to trial.

We'll apply for an interim payment where possible

Wherever possible, we'll apply for an interim payment. This can help with rehabilitation or other valuable assistance and support before your case is resolved.

We'll negotiate to try to settle your claim

We want to bring your claim to a conclusion as quickly as possible so you can start to rebuild your life. Lessons ought to be learnt and implemented as quickly as possible to protect others. We work closely with NHS Resolution, the body that deals with medical negligence claims on behalf of the health service. We'll work hard to get you the settlement you deserve and resolve your claim as quickly as we can.

You'll receive your compensation directly

When your case is settled, we'll look at how best to pay your compensation to you. If we think it's needed, we can help you set up a Personal Injury Trust. This ensures your compensation is protected and you remain eligible for state benefits.
Awards & Accreditations
A number of our Clinical and Medical Negligence Solicitors are members of the Law Society's Medical Negligence Panel and AvMA Solicitors Referral Panel.
Check our full list of accreditations or browse the many awards we have won for our work. This includes several wins at the Personal Injury Awards.
Simpson Millar subscribes as a member of the AvMA Lawyer's Service and The Society of Clinical Injury Lawyers
FAQs about Medical Negligence Claims
Yes, you can claim on behalf of a family member or a friend if they have suffered medical negligence.
They might not be able to claim on their own. This could be due to the nature of their injuries. For example, someone who has suffered serious head injuries and has lost mental capacity as a result.
Parents can also claim on behalf of children under the age of 18, who may be unable to make these decisions for themselves.
If you are claiming on behalf of a loved one, check out this guide to the process.
Most medical negligence claims can be funded through a No Win, No Fee agreement.
If your claim is unsuccessful in these cases, you will not pay any legal fees. However, you may still be responsible for other costs.
Call us on 0808 239 6043 for more information or request a callback and we'll explain your options regarding how to fund your claim.
Yes, you can make a claim against a private healthcare provider, just like you can with the NHS.
Private healthcare professionals owe their patients the same duty of care that NHS practitioners do.
However, if you would like to make a claim for compensation after experiencing Medical Negligence, the definition of medical negligence is the same across both private healthcare and the NHS. It's any instance where you received substandard care which directly caused you an injury or made your existing condition worse. This means we use the exact same criteria when we investigate your case and collect evidence to help you secure compensation. Get in touch with us today and we'll let you know if you could make a claim.
Get in touch, today!
Fill in the form below to get in touch with one of our dedicated team members, or call our team today on: 0808 239 6043